Marvel Fans Outraged After Eternals Spoilers Arrive Online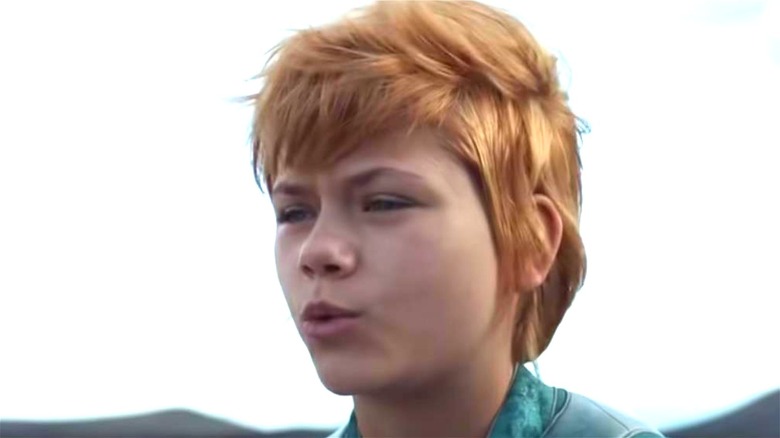 Marvel Studios
Firstly, don't worry! There aren't any spoilers for Marvel's "Eternals" below. It's been a tough time for theaters and audiences alike in the last year or so as the pandemic has caused numerous delays for every single studio. Now that movies are back on the big screen where they belong, fans are flocking to see the latest releases as they usually would. The Marvel Cinematic Universe continues to be hugely successful, as "Shang-Chi and the Legend of the Ten Rings" pulled in $414 million worldwide (via Box Office Mojo). This is still pretty impressive because the titular hero is a brand new character in the universe, and he isn't introduced in any of the previous movies — although the Ten Rings terrorist group shows up in the "Iron Man" movies.
All this is to say that it's disappointing for everyone when spoilers make their way online, because it's important to give theaters the support they deserve as the situation with the pandemic is still a little shaky. Besides, every Marvel adventure is something of an event movie now, so there's always things in the plot that are best seen first hand.
However, a few notable journalists spoiled a very specific scene in "Eternals" following the movie's premiere and Marvel fans are (understandably) outraged by the reveal.
They spoiled the post-credits scene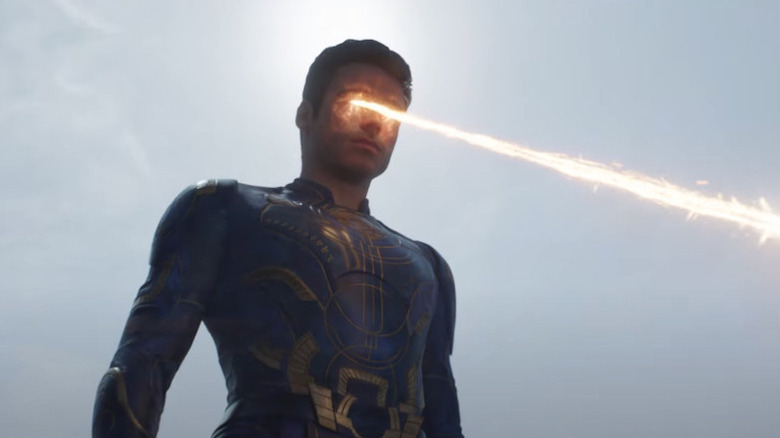 Marvel Studios
Most studios encourage journalists, bloggers, and influencers to post their reactions on social media after seeing a huge movie, and it's common practice. There'll be an embargo in place for full reviews, but a tweet or an Instagram story is usually okay. They'll also ask not to say anything that might ruin the experience for other fans like including huge plot points, surprise cameos, or, in the MCU's case, those all-important post-credit scenes. Unfortunately, two prominent journalists tweeted what happens in the scene at the end of "Eternals."
Marvel fans were quickly outraged, with @CosmicMotions tweeting "i open twitter to see an eternals spoiler what the f*** i'm going back to bed." @Cake986 vented their frustrations, saying the writers should've done more to hide the spoiler, saying, "I'm seething mad about the eternals spoiler on twitter by verified film writers, embargo or not it doesn't come out for 3 weeks and you JUST had the premier last night..." They also added "wtf are you TWEETING a *marvel film spoiler* Get a job! Write an article! Post a spoiler alert! Lord!!!!!!!!!"
Some were surprised that spoilers made their way online so quick and tried to warn others, with @mikeamessina writing, "Oh wow, spoilers are being tweeted about #Eternals coming out of the premiere last night. Be careful, everyone!" For those that are curious, just look at the "Eternals" hashtag on Twitter and it won't be long till the tweets will appear. 
For everyone else, it's probably a good idea to mute the film's title until "Eternals" arrives on November 5, 2021.