Why The Final Ghostbusters: Afterlife Trailer Is Giving Fans Chills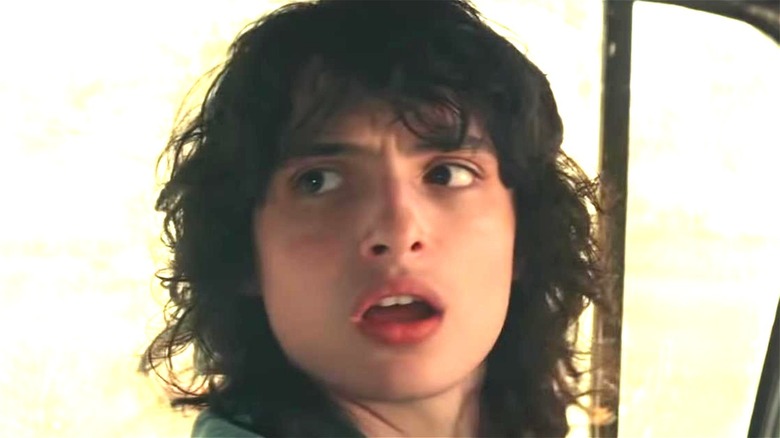 Sony Pictures
More than three decades after the official sequel and five years after the soft reboot starring Kristen Wiig and Melissa McCarthy, there's something strange in the neighborhood once again. On Monday, a brand-new trailer was released today for "Ghostbusters: Afterlife" as the Columbia Pictures' feature approaches its mid-November theatrical release. Since there has been constant chatter about a third "Ghostbusters" set in the original continuity for years, it feels almost miraculous to finally see the new sequel listed on theater marquees.
Directed by Jason Reitman (son of original "Ghostbusters" director Ivan Reitman), "Afterlife" features young stars Finn Wolfhard and Mckenna Grace and brings back franchise alums, including Sigourney Weaver and Dan Aykroyd. The film picks up decades after the events of 1989's "Ghostbusters II" and will be a torch-passing of sorts, with the younger characters discovering the secret legacy of the Ghostbusters and their unique connection to the team.
The new trailer is packed with marshmallow men, zombies, and the beloved Ecto-1 Cadillac, not to mention a star-studded cast. But there is one particular detail that is driving fans into a frenzy.
Bill Murray makes a triumphant return
In the final moments of the new trailer for "Ghostbusters: Afterlife," three adults wearing some awfully familiar jumpsuits and seemingly equipped with proton packs step into frame. Although we don't see their faces, we hear one voice, which asks, "Did you miss us?" That voice is none other than Bill Murray, back at last as Dr. Peter Venkman. Following the release of the trailer, fans couldn't contain how ecstatic they were about Venkman's return. Adding to the nostalgia, the final trailer features a voiceover from fellow franchise alum Dan Aykroyd and, if you listen closely, you can hear the first notes of the iconic theme song. 
On Twitter, fan comments flooded the tweet from the official Ghostbusters account containing the final trailer. Some fans, like @ANoraDraws, chose to use emojis, screenshots, and GIFs to encapsulate their feelings. Twitter user @mkarolian wrote, "Hearing Venkman again...," before inserting a GIF of Robin Williams saying, "That's the good stuff." Elsewhere, @_Afig007 reacted with, "I'm going to say this now. The scene when Pete says, 'Have u [sic] missed us,' the crowd is going to go nuts!!"
The tragic death of writer and actor Harold Ramis in 2014 made a proper sequel feel like an impossibility for some. Meanwhile, Murray's longstanding reluctance to return for a third "Ghostbusters" movie was another factor preventing it from being made, with Murray saying in 2004 that he dislikes sequels (via Dark Horizons). Earlier this year, he told Vanity Fair that he'd only read the script for "Afterlife" out of respect for director Jason Reitman, saying he was finally confident in its quality. "The script is good," Murray said. "It's got lots of emotion in it. It's got lots of family in it, with through lines that are really interesting."