Paul Rudd Frees A Demon Dog In A New Ghostbusters: Afterlife Clip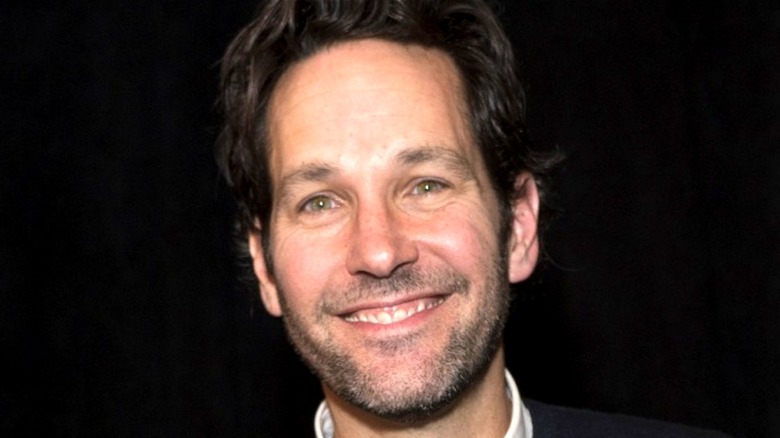 Debra L. Rothenberg/Getty Images
For a while, it seemed like "Ghostbusters: Afterlife" was doomed to remain a specter of itself. It was initially supposed to come out in 2020, but the COVID-19 pandemic had other plans. The film was delayed several times, but it looks like it's finally about to see the light of day when it's revealed exclusively in theaters starting on November 19, 2021. 
Hype was already through the roof for the sequel, which sees a group of youngsters take on ghostbusting duties from the previous generation. However, it soared even higher when the horror-comedy had a surprise screening during New York Comic-Con. According to reactions from the event, the movie lives up to expectations and serves as a thoughtful love letter to fans of the franchise.
It's not long until many of those fans get to see the movie for themselves, so marketing has ramped up to a fever pitch. In the latest video, you can see an exclusive scene featuring Mr. Grooberson (Paul Rudd) and a couple of the kids trying to work some of the old-school gear featured in the first "Ghostbusters" movie.
The clip packs serious nostalgia
The clip offers a good glance at the kind of tone fans can expect out of "Ghostbusters: Afterlife." With nostalgic music accompanying the scene, Mr. Grooberson shows two kids the ghost trap. He's pretty excited at first to activate it with his foot, not unlike what was featured in the first "Ghostbusters" flick, but naturally, it doesn't work as expected right off the bat. Instead, Grooberson has to tap on the trap for it to release the demon dog from within, which sends it to the far reaches of town. 
The scene manages to pack quite a bit of sentimentality into the scene while showcasing the film's sense of humor. Paul Rudd seems perfectly cast as the bumbling adult who gets caught up in reminiscing about the good ol' days of the Ghostbusters, too, while helping the kids realize their destinies. 
The preview is just one of many released so far, showing fans what they can expect for the sequel. We've seen Paul Rudd contend with miniature Stay Puft Marshmallow Men and the kids take a Proton Pack for a test drive. Halloween may be over, but it's clear ghosts aren't going anywhere anytime soon.