Mayor Of Kingstown's Jeremy Renner Dishes On What It's Like Working With Taylor Sheridan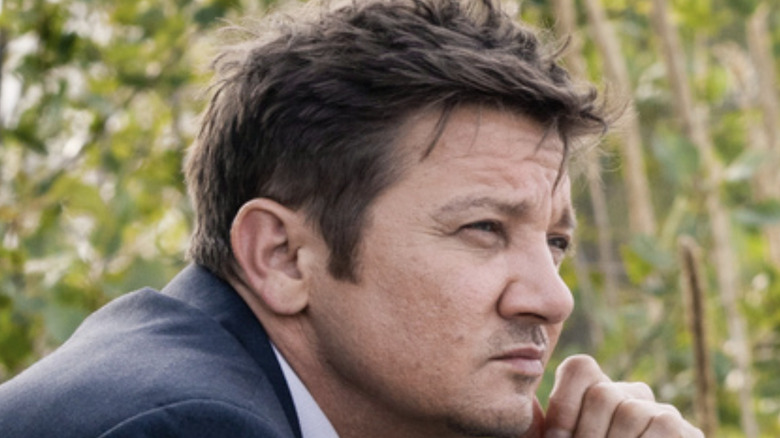 Paramount+
Whether fans can't get enough of "Yellowstone," watch every new Jeremy Renner project, or love everything that Tayler Sheridan writes, they're probably pretty hyped for the new series "Mayor of Kingstown." They're not alone, because Renner is also looking forward to the debut of his new show. He plays the Mayor of Kingstown himself: the title character Mike McLusky. Mike reluctantly takes up his late brother's duties when he can't say no to helping a local woman in need of help for her imprisoned brother. The show also stars Dianne West (Mariam), Kyle Chandler (Mitch McLusky), and Derek Webster (Stevie).
Looper participated in a roundtable interview with Jeremy Renner where he dished on all things "Mayor of Kingstown." The actor is no stranger to working with writer and co-creator Taylor Sheridan, and Renner revealed what it was like working with him again, why he's excited to take on Sheridan projects, and how the show tackles the prison system.
Jeremy Renner and Taylor Sheridan meet again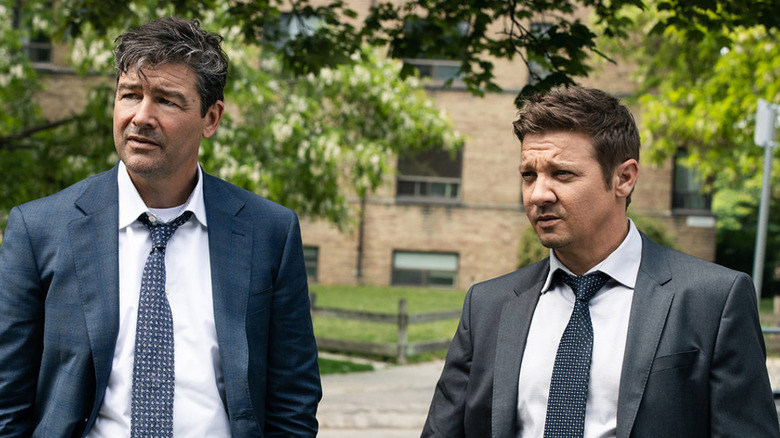 Paramount+
"Mayor of Kingstown" isn't the first time Jeremy Renner has worked with Taylor Sheridan. They also worked together on the film "Wind River." Renner was more than happy to chat about why he's excited to work with the writer again.
"I mean, I just love how wonderfully honest his writing is, and it comes with the ferocity of his words. And the actions that he uses the words against, it's violent, as is equally, beautifully, thematically, poetic and timely and important with social issues," Renner explained. "And then even delicate in its words, and in its poetry, and its intimacy and thoughtfulness. And when you have that sort of yin and yang of dialogue, let alone storytelling, it creates a wonderful ... this smash of drama. But it's always purposeful. Everything is purposeful. There's no fat in it." Based on the first two episodes of the series, that vibe definitely translates. Though the characters may be antiheroes, the series certainly takes a stand.
Diving into the prison system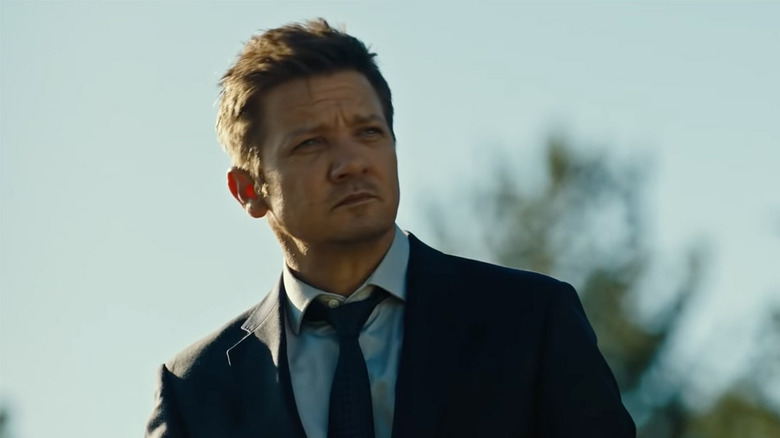 Paramount+
Renner likened Sheridan's writing to David and Goliath. "It's just like Greek mythology. Just, I think the most pure, raw, I think is a really great way to express how Taylor writes," Renner noted. "[And] if you've seen Wind River or 'Yellowstone,' or any stuff that Taylor has done, 'Hell or High Water,' those types of things, you'll see it. It's very, very, very consistent in everything he does, no matter the world."
He added, "This is a very new world for Taylor. This is a more urban community. And the issues that lie in the urban communities, or even in this town in they exist, of incarceration, is the business. You're either inside the prison, or you're outside the prison, work for the prison, or waiting for someone to come out of that prison." "Mayor of Kingstown" is very much rooted in the prison business, tackling the corruption in politics at every turn.
Renner asked, "You know what I mean?" He continued, "That's the world, and that world exists. And I think it's captivating what he's written, and to challenge himself to understand the issues and associations that happen just inside the prisons and outside the prisons. It's fascinating to me. And I can't wait for people to watch it." Fans who love "Yellowstone" will notice some similar vibes in the show despite their very different settings. 
"Mayor of Kingstown" premieres with two episodes on Sunday, November 14 on Paramount+. Subsequent episodes will be available to stream weekly on Sundays.