Michaela Conlin Reveals What It's Really Like Working With Wes Bentley On Yellowstone - Exclusive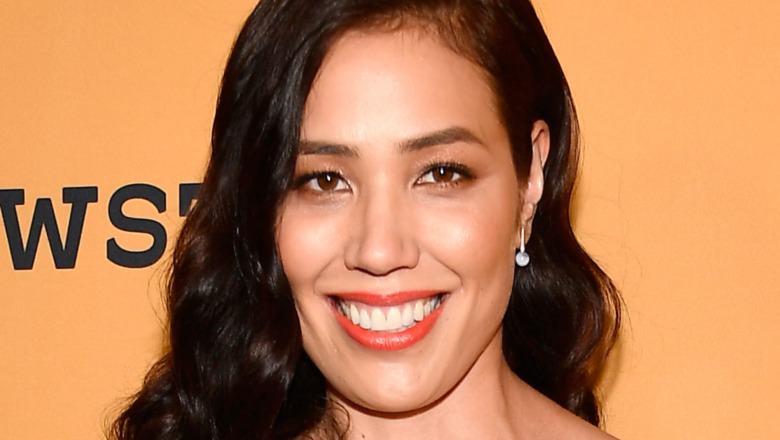 Frazer Harrison/Getty Images
Contains spoilers for seasons 1 and 2 of Yellowstone
Fresh off her 12-season stint in all 245 episodes of the hit Fox procedural, Bones, Michaela Conlin headed out west to duke it out with the Duttons as Sarah Nguyen in a six-episode arc on Yellowstone. Conlin's character doesn't get her horseback riding and lasso-wielding on — she's a reporter from New York City — but she does get the scoop on the powerful family. That is — until the scoop gets her right back. The Duttons don't take kindly to threats, after all.
With impassioned lines like, "I'm just asking for the truth, which is an elusive thing out west I'm learning," Conlin knew Sarah wasn't long for this world — but she made the most of her time on the show anyway. In an exclusive interview with Looper, Michaela Conlin dished on the merits of filming in Big Sky country, and just what it was like working with Wes Bentley (Jamie Dutton) on Yellowstone.

'Jamie, what ya doing now?'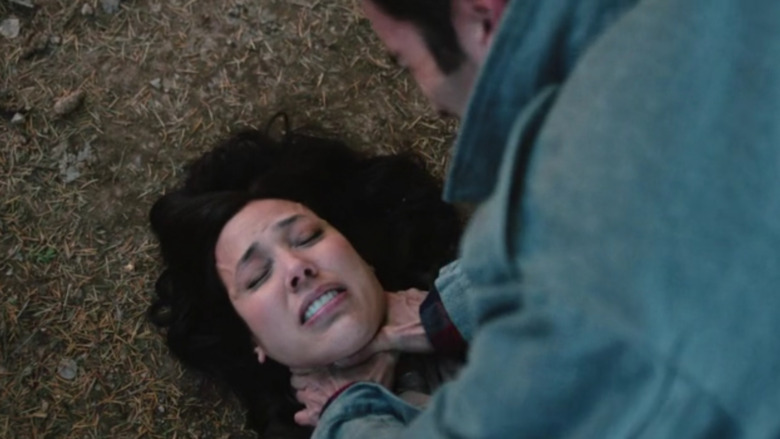 Paramount Network
Characters who run afoul of the Duttons don't tend to last very long — just ask Conlin's Sarah. Despite her character's brutal demise, Conlin has nothing but lovely things to say about the Yellowstone cast.
On working with Bentley, she said, "Yeah. He was great. I mean, I was going to bring him up. Both him and Cole Hauser are just ... They've been doing it for such a long time, and they're so funny and gracious, and they've just been around. They were wonderful ... I mean, to be strangled by somebody in the woods, I would choose Wes Bentley again. We were laughing before I was dying. So it was great." Well, if you have to die, you might as well go out smiling — at least when the cameras aren't rolling.
Even though Conlin had a great time filming her final scenes, she agreed that she would have liked to see where Sarah's arc could have gone. "I know. I know. Yeah," she said. "I mean, it's funny because I feel like as soon as I knew that she was an antagonist for the Duttons, I was like, 'Oh s*** ... My time is limited. I don't think this is going to go well.'"
Of course, if Sarah had survived, Conlin was game to work with Bentley more. She noted, "I really would've liked to have seen her kind of really just get in there more with Jamie. It was such an interesting thing about her being a journalist and being able to sort of use that power over the family. So I probably would've liked to have seen that, for sure." 
All in all, Conlin described the whole cast as "lovely."
No one wants to die under the lovely Montana sky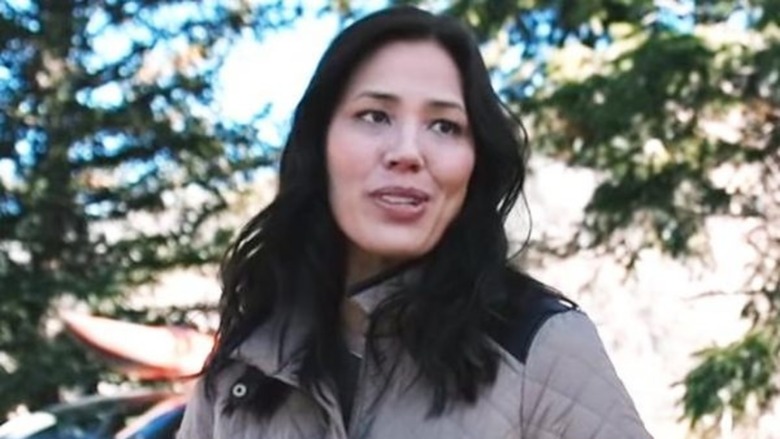 Paramount Network
When Conlin's Sarah wasn't dealing with the fragile egos of powerful cowboys, she got to take in the beautiful Yellowstone set. "We shot in Montana and Park City [Utah]. Most of my stuff was out outside in Montana, which is just breathtakingly beautiful. You can't even believe it. And they are quite a well-oiled machine too, over there," she recalled. "I mean, for being in such an unusual location, they've got a really great crew." 
That's pretty high praise from someone who worked on a set for 12 years with colleagues who had basically become family. Teasing a skill she picked up on the series, Conlin said, "I don't think it ended up in the show, but they trained me to fly fish for a few days before we started shooting, which was completely out of my comfort zone and so fun." 
Getting a hefty dose of the great outdoors was undoubtedly a significant change from her many lab scenes in Bones' Jeffersonian. "Just being outside, shooting, was so incredible," she said. "Yeah — and Taylor Sheridan's obviously so talented, and it was a great experience, that show."
Fans can catch Conlin's episodes of Yellowstone on Peacock TV, and check out her new film, Bad Trip, on Netflix. She also stars in season 2 of the Apple TV series, For All Mankind, which airs its season 2 finale this Friday.