Zack Snyder Reveals Why Army Of Thieves Changes Everything For Dieter In Army Of The Dead - Exclusive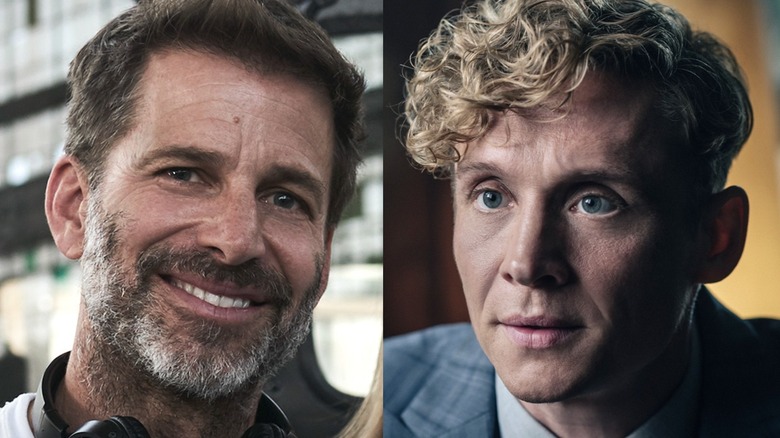 Netflix
It's not often a film gets a prequel, much less a sequel, but when they do, it contributes to a much bigger story for fans to enjoy. Luckily for fans of director Zack Snyder's "Army of the Dead," a prequel movie was in the plans all along. As such, the big question looming since Snyder's zombie heist thriller debuted in May was how "Army of Thieves" was going to expand the original film's premise.
Produced by Zack and Debbie Snyder, the most interesting aspect of "Army of Thieves" is that it's set in a different genre than the horror behind the heist in "Army of the Dead." Streaming exclusively on Netflix, the heist comedy "Army of Thieves" largely tells the origin story of the effervescent safecracker Ludwig Dieter (Matthias Schweighöfer). A societal outcast, Dieter — not his real name — begins the film leading a lonely existence as a European bank teller who makes YouTube videos about safecracking that nobody sees.
When Dieter gets his first and only video view, it happens to be seen by a prolific thief, Gwendoline (Nathalie Emmanuel), who is putting together a crew to boost a set of safes located across Europe. These aren't ordinary safes nestled in bank vaults: The complex contraptions, according to legend, were designed by an inventor named Hans Wagner, and they'll soon be pulled from their public spaces in reaction to a growing zombie epidemic halfway across the world in Las Vegas. 
With a short window of opportunity for Dieter, Gwendoline and her crew to pull off the heists, the groundwork starts to fall into place for the safecracker to make his fateful trip to Las Vegas, where we meet him in "Army of the Dead."
Zack Snyder says Army of Thieves makes you completely understand Dieter's story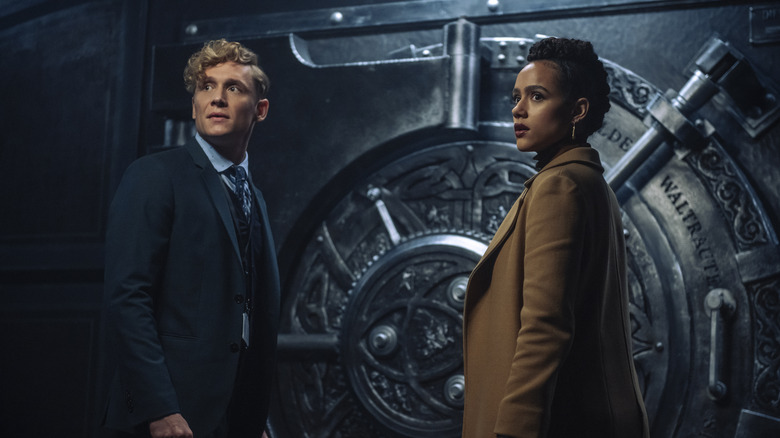 Netflix
Thanks to his work that included the definitive, four-hour version of "Zack Snyder's Justice League," Snyder gained the confidence to tackle storytelling worlds outside of the superhero realm. His "Army" universe began with the zombie heist and zipped back in time in "Army of Thieves." The anime prequel series "Army of the Dead: Lost Vegas" is set for a 2022 release, and a film sequel, "Planet of the Dead," is in the works.
"We're in the middle of the animated prequel, which will be about another two hours when the series is all done," Snyder, accompanied by Schweighöfer, told Looper in an exclusive interview. "More 'Army' universe keeps getting filled out, and lines are getting painted in everywhere. So, yeah, it does sort of speak to me, anyway, to this ever-growing universe and that there are still a lot of stories to be told in the 'Army' universe. I think what's evidenced is that you can't go too deep into this world."
"Army of Thieves" broadens the narrative and allows fans to fill in the blanks for characters like Dieter.
"With ['Army of Thieves'], you really understand by the time you get to "Army of the Dead," you completely understand why he's involved, why he would do this, you know?" Snyder explained. "It's a no-brainer that he would go with them to find [Hans Wagner's] Götterdämmerung. Right? For anyone who sees 'Army of the Dead' and goes, 'I don't know ... that safecracker doesn't have enough backstory and enough motivation to go on this journey into a zombie-infested Vegas' — after seeing "Army of Thieves" they'll be like, 'Okay, I was wrong. Clearly, he would've gone no matter what!' So yes, I think it's real fun."
Matthias Schweighofer was thrilled to give Army of Thieves a European spin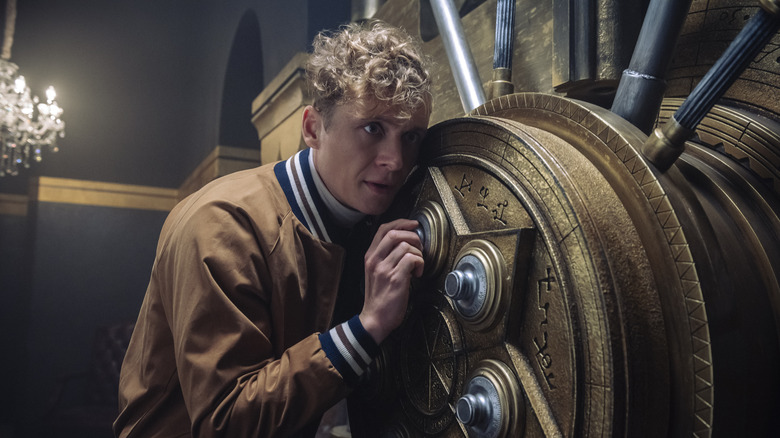 Netflix
There are several differences between "Army of the Dead" and "Army of Thieves" apart from the different genres, as the latter even includes a romantic element. Perhaps the biggest distinction between the two films, however, are the settings, as the action moves from Sin City in "Army of the Dead" to various European locales in "Army of Thieves."
For Schweighöfer — who was hired by the Snyders to direct the prequel as well as star in it — the prolific German actor and director had the chance to give the story a European flavor by filming on his own turf. Better yet, Schweighöfer was afforded the opportunity to root the story of the safes Dieter dreams to crack within a famed German opera and Norse legends.
"It's based on Norse mythology and that we have 'Der Ring des Nibelungen' ('The Ring of the Nibelung') as an opera that tells the story about these epic four safes. It's an opera by Richard Wagner," Schweighöfer revealed to Looper. "That's what I love about this and what makes it a European thing. It's from this old composer with these big crazy hours of music and a story, as well as a backstory. I love that we had a chance to create ['Army of Thieves'] around this foundation. It's European and the heart of our film, and I love that — that it's about these stories and people in the world can say, 'Oh, wow, that's an interesting part of the history of 'Army of the Dead.'"
Also starring Ruby O. Fee, Guz Khan, and Stuart Martin, "Army of Thieves" is streaming exclusively on Netflix.