Brad Pitt Was Reportedly Up For Cable In Deadpool 2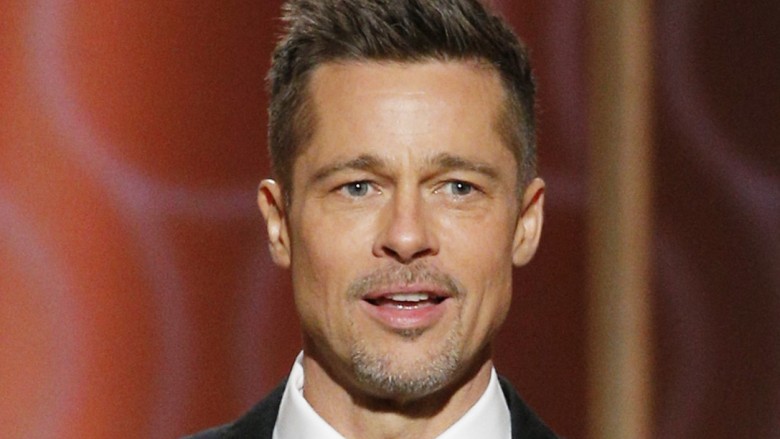 Getty Images
And the saga of the Cable casting continues. Just a day after The Hollywood Reporter announced that Man of Steel star Michael Shannon was a frontrunner for the important part in Deadpool 2, Collider says mega-star Brad Pitt was reportedly also in contention for the role.
THR said that Shannon was one of a few names on a shortlist that also included Stranger Things' David Harbour (but not the previously rumored Kyle Chandler). However, they didn't include Pitt in the report. According to Collider's sources, there was interest on both sides in Pitt taking on the role, and, although talks have currently stopped between the studio and the star, there is still potential for him to return as a frontrunner in the future.
Cable will probably require a multi-movie commitment, with the character at least set to head an upcoming X-Force movie in addition to appearing in the Deadpool sequel. It's quite possible that a star of Pitt's caliber wouldn't want to sign on to multiple projects all at once, which could be part of why he is currently not being considered for the part. However, many, many mega-stars nowadays are playing superheroes, and, with a role as immediately iconic as Cable, Pitt could make a smart career move joining one of the genre's newest, most popular franchises. Still, the casting of someone like Shannon or Harbour seems like it's probably much more likely at this point, especially considering the fact that Pitt would probably require a pretty exorbitant salary.
The writers of Deadpool 2 have promised that Cable will be cast very soon, so it shouldn't be long before we know for sure who will join Ryan Reynolds and Zazie Beetz in the highly anticipated sequel. For now, see who we'd like to see in the role.