The Doctor Who Breaks The Most Rules On Chicago Med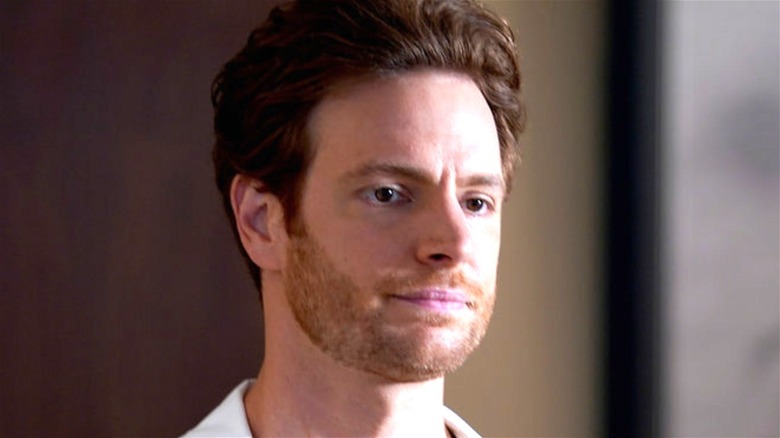 NBC
Any TV medical drama worth its salt features at least one doctor willing to break the rules every now and then. NBC's smash-hit series, "Chicago Med," is certainly no exception. Joining executive producer Dick Wolf's "One Chicago" line-up in November 2015, the show has consistently spotlighted several doctors and nurses who are willing to push back hard against official policies at the fictional Gaffney Chicago Medical Center.
But which "Chicago Med" character leads the pack when it comes to ditching hospital protocol in order to achieve their goals? Two names immediately rise to the top of the list: Will Halstead (Nick Gehlfuss) and Natalie Manning (Torrey DeVitto). In one infamous instance, Natalie tossed standard procedure aside when she stole drugs to help her ailing mother in the Season 7 episode, "You Can't Always Trust What You See." As for Dr. Halstead, a current "Chicago Med" storyline sees him allowing faulty medical equipment to be used on a patient in order to maintain his cover while he spies on an unethical colleague. But when it comes to characters who have clearly stepped over the line in "Chicago Med," that's just the tip of the rule-busting iceberg. 
So how do fans determine which "Chicago Med" character is the biggest rule-breaker? They take a vote, of course.
Dr. Natalie Manning is a certified rule-breaker
In an attempt to determine which "Chicago Med" character is most prone to coloring outside the lines, Redditor u/epr3176 created an informal poll. 
According to the Redditors who participated in the poll, Nurse Maggie Lockwood (Marlyne Barrett) breaks the rules the least — earning just eight of the 371 total votes. Nurse April Sexton (Yaya DaCosta), meanwhile, placed third in the poll with 32 votes, followed by Dr. Halstead with an eye-opening 120 votes. But which "Chicago Med" physician did fans name the all-time champ of bending rules, stomping on them, and setting them on fire? None other than Dr. Natalie Manning, who earned a whopping 211 votes in the poll. 
Based on her behavior in the series, it's hard to disagree with these "Chicago Med" fans, and unfortunately for her, karma eventually caught up to Natalie. Her previously mentioned decision to steal drugs for her sick mom got her fired, and Natalie exited "Chicago Med" after a six-season run. So, while some fans agree Dr. Manning is the "Chicago Med" doctor who broke the most rules, her absence from the series means someone else will have to assume the mantle of "Most Likely to Go Rogue." Fortunately, there are some candidates who could easily fill that role (yes, we are looking at you, Will Halstead).