Why Yaya DaCosta And Torrey DeVitto Left Chicago Med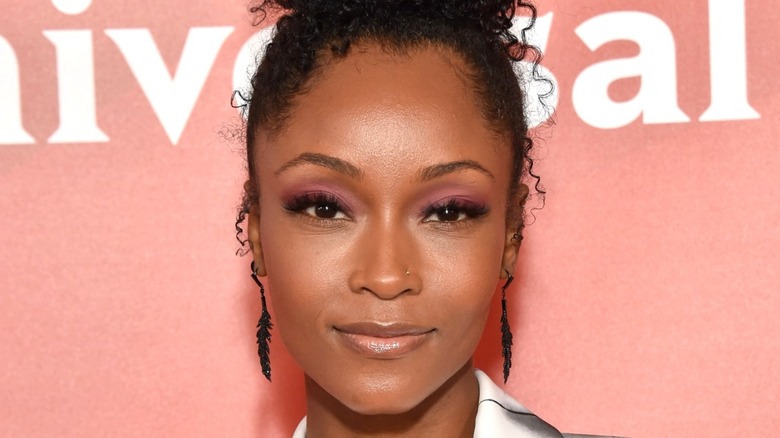 DFree/Shutterstock
Dr. Natalie Manning (Torrey DeVitto) and ER nurse April Sexton (Yaya DaCosta) were staples on "Chicago Med" for six seasons. Both women were experts in their field, who often crossed the line on the mindset that they knew what was best for their patients. Natalie and April also navigated complicated love lives during their tenure on the show, as we saw both have their ups and downs in relationships with different men.
Natalie and Dr. Will Halstead (Nick Gehlfuss) had a will they, won't they relationship for quite some time, which often didn't make sense to fans. They ended the series on good terms, with Natalie moving out of Chicago after stealing trial medications, resulting in her termination from the hospital. April and Dr. Ethan Choi (Brian Tee) had the same type of love affair, full of ups and downs, and viewers were never quite sure if they would make it. She and her former beau had some sort of closure in the Season 6 finale, with April noting how much she loves Ethan as he was a patient suffering from a gunshot wound. No need to worry — despite his absence in the Season 7 premiere, Tee is not leaving "Chicago Med."
Their complicated storylines came to a close as both women left the hospital, making the Season 6 finale one for the books. It was shocking to see two main characters leave the series, and many wondered why the pair exited.
Yaya DaCosta left Chicago Med on her own terms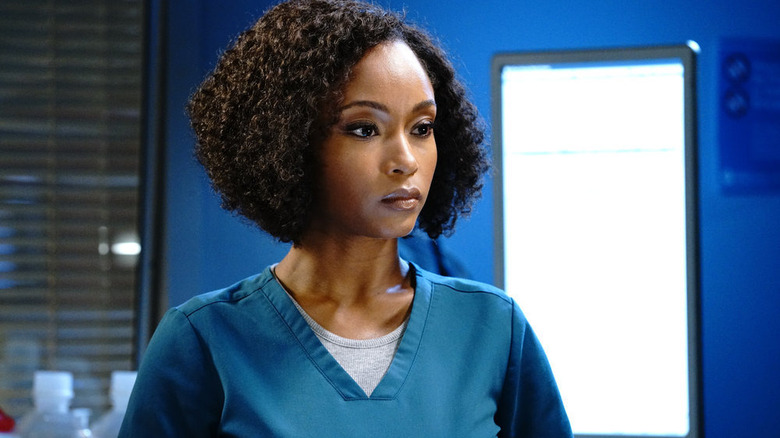 Elizabeth Sisson/NBC
According to Deadline, Yaya DaCosta opted not to renew her contract after Season 6 of "Chicago Med." Sometimes everything in life is about timing, which happened to be the case for DaCosta, who had the opportunity to join another television series — "Our Kind of People" — created by Lee Daniels. "My exit from 'Chicago Med' and the arrival of this show happened really simultaneously. There isn't much to say about it. There was a window opening and a question mark as to whether I should stay or go," she noted. "And in that window, I fell in love with Our Kind of People, and I jumped at the opportunity to work with Lee Daniels again. I first worked with him years ago on The Butler."
DaCosta leads the cast of "Our Kind of People," a new FOX series set in Oak Bluffs on Martha's Vineyard. She plays Angela Vaughn, a powerful haircare mogul who returns to the area after leaving quite some time ago. "The show is a dream in so many ways, and it's saucy and so much fun! And there's so much about my character that I felt was really important to bring to the forefront of our discussions. We're just playing with these serious themes, and we're making them fun," DaCosta said of the new series.
Torrey DeVitto's Chicago Med exit is open to interpretation
Elizabeth Sisson/NBC
The exit of Torrey DeVitto from "Chicago Med" isn't as cut and dry as Yaya DaCosta. Deadline confirmed the actress's departure in May and noted she was working on the indie film "Skelly." The flick also stars "Succession" star Brian Cox and has wrapped filming. For now, it looks like DeVitto has no other projects in production. After the news broke about her departure on "Chicago Med," she took to Instagram to address her followers directly.
"It has been such an honor and pure joy to bring Dr. Natalie Manning to life for all of you on 'Chicago Med' for the past 6 seasons," DeVitto wrote. "But it is now time for her and me to bow out and say goodbye. Thank you to all you loyal watchers who adored her as much as I did." It hasn't been 100% confirmed if the actress left on her own accord or if the network opted not to renew her contract. However, her post suggests she walked away on her terms. "I can't wait to share what's to come with all of you. New adventures await," she added.
With DaCosta and DeVitto now absent from "Chicago Med," the only original characters still running around in the ED are Dr. Ethan Choi, Dr. Will Halstead, Chief Charge nurse Maggie Lockwood (Marlyne Barrett), Chief of Psychiatry Dr. Daniel Charles (Oliver Platt), and Chief of Services Sharon Goodwin (S. Epatha Merkerson).