The First Tiger King 2 Trailer Is Finally Here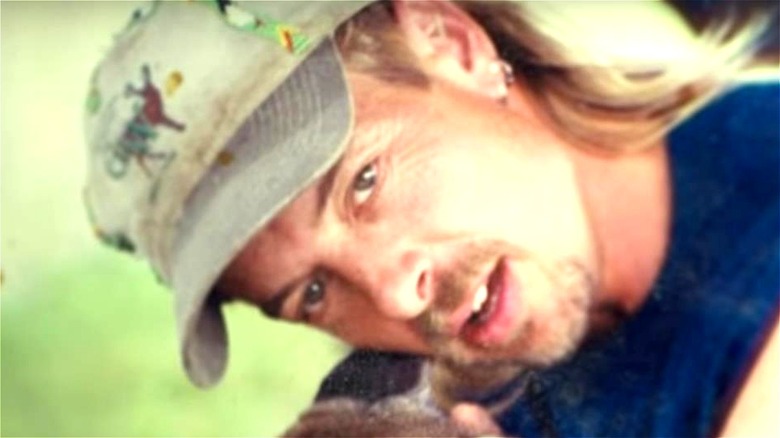 Netflix
Forget Marvel's "Eternals," forget "Spider-Man: No Way Home," forget Matt Reeves' "The Batman" — it's the "Tiger King 2" trailer we've all been desperately waiting for, and now it's finally here, in all its absurd glory. 
Netflix's much-anticipated follow-up won't premiere until November 17, however, the streaming giant offered up a taste of what to expect with the release of the first trailer on Wednesday, October 27. Fans of former zookeeper-turned-convicted felon Joe "Exotic" Schreibvogel and the other "Tiger King" personalities have been chomping at the bit for a sequel ever since the first season aired on March 20, 2020. Over 34 million people tuned in to watch the big cat drama unfold, according to Nielsen ratings, and the show wound up being one of the most successful Netflix series' to date — largely because it came out right as the COVID pandemic was ramping up and people were stuck at home. 
"Tiger King 2" promises to be even crazier than the debut season, which is going to be an insanely tough feat, seeing how a woman literally had her arm ripped off by a tiger — on camera — along with countless other incidents surrounding the cast. "We thought we'd seen it all," the trailer says. "But we've only scratched the surface. On November 17, the further you go, the wilder, the deeper, the deadlier it gets." 
Tiger King 2 will focus on everyone but Joe Exotic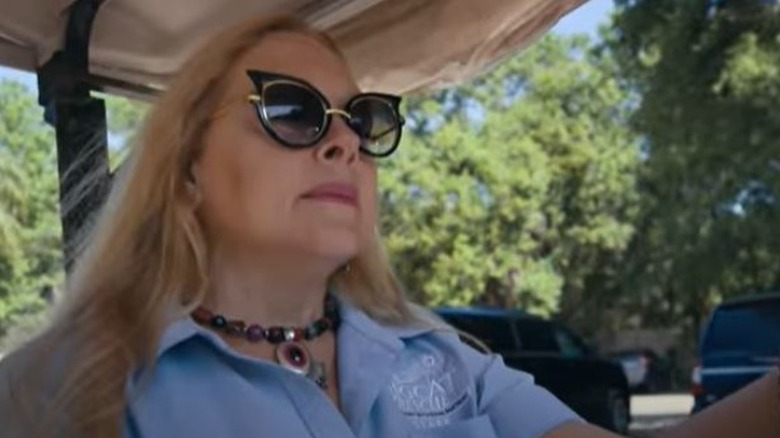 Netflix
With our titular Tiger King locked up on a 17-year prison sentence for allegedly trying to kill rival big cat conservationist Carole Baskin, it makes sense to shift the focus of Season 2 to the show's supporting cast. And that's exactly what Netflix appears to be doing. 
In the trailer for "Tiger King 2," Joe Exotic doesn't actually appear on camera but rather lends his voice to the season in a number of phone calls from prison. Much of the footage that is shown throughout the trailer features unused clips from the first "Tiger King," as well as follow-up interviews with some of the other stars, including Jeff Lowe, Tim Stark, Allen Glover and James Garretson. "The colorful saga of America's most notorious big cat owners continues," Netflix said in a press release (via TVLine). "Sudden fame and unwanted attention from the authorities turns up the heat and unearths some stunning revelations...Thought you knew the whole story? Just you wait."
While Exotic was the main star of "Tiger King," it was the rise of his rival and alleged murder-for-hire victim Baskin that took the reality TV world by storm. The kooky cat lover even had her own parody song at one point due to her immense popularity and suspected involvement in her husband's disappearance. However, she claims to be in no way involved with "Tiger King 2."