Tiger King Co-Directors Break Silence On Carole Baskin's Claims Of Deception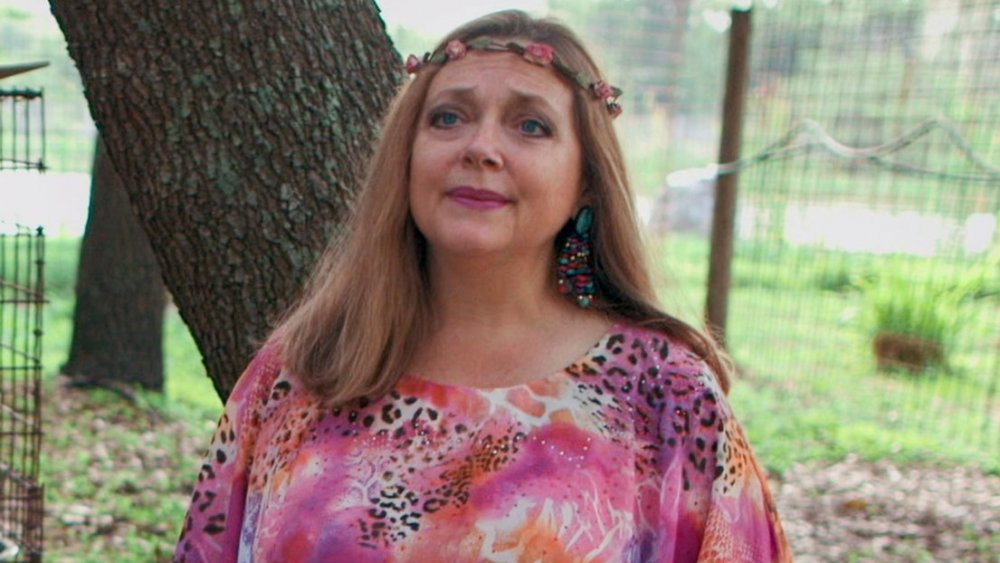 Netflix
Another day, another round of drama over the smash hit Netflix original docuseries Tiger King.
The series' co-directors Eric Goode and Rebecca Chaiklin have gone public to respond to accusations of deception and dishonesty leveled at them by Carole Baskin, a central figure in the show's jaw-droppingly bizarre narrative. In a conversation with the Los Angeles Times, the filmmakers didn't mince words, saying that Baskin had been an enthusiastic participant in the creation of Tiger King, and implying that any wounds to her image were essentially self-inflicted.
First, a bit of background, and please be aware that we'll be venturing into spoiler territory for Tiger King. The series centers on Joe Schreibvogel, known to the world as Joe Exotic, the flamboyant (to say the least) owner and manager of a roadside zoo in Oklahoma which is home to dozens of big cats. Exotic became embroiled in a bitter feud with Baskin, who owns a similar facility (although she styles it as a rescue) and dedicated her life to shutting down the operations of Exotic and others like him; among other things, Baskin claims to be against the breeding of big cats in captivity and the separation of cubs from their mothers so that they can be passed around to paying customers.
As it turned out, though, Baskin has a bit of a... questionable past. Not only has she engaged in the very activities she purports to be against, but the series revealed (in a hard turn into the truly sensational) that her husband, Don Lewis, had vanished without a trace in 1997 — and that Carole had benefited mightily from his disappearance.
Shortly after Tiger King dropped on Netflix, Carole took to her Big Cat Rescue blog to post a lengthy rebuke to Eric Goode and Rebecca Chaiklin, the series' co-directors. 
What did Carole Baskin say about Tiger King?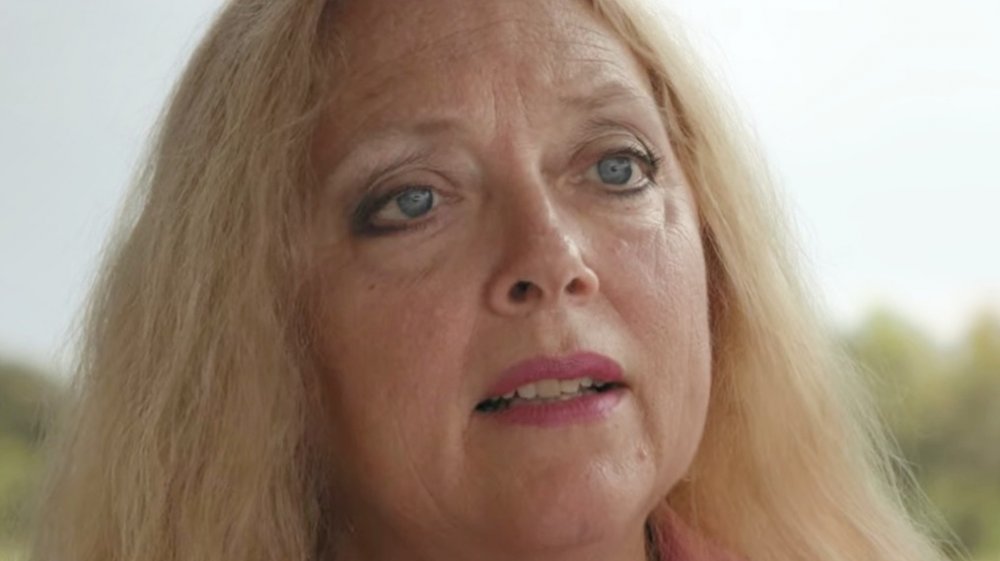 Netflix
Baskin said that Goode and Chaiklin had led her to believe that their doc would do for big cats in captivity what Blackfish did for killer whales being mistreated by Sea World, and to the filmmakers' credit, Tiger King did shed some light on that issue. When the players in your story are so singularly bizarre, though, it's difficult not to let them take center stage — and the series' main focus is on the feud between Exotic and Baskin, which nearly turned deadly on multiple occasions. (Exotic is currently serving a 22-year prison sentence for allegedly hiring a hitman to kill Baskin.)
On her blog, Baskin said she felt betrayed by the directors. "[Tiger King has] the sole goal of being as salacious and sensational as possible to draw viewers," she wrote. "As part of that, it has a segment devoted to suggesting, with lies and innuendos from people who are not credible, that I had a role in the disappearance of my husband Don in 1997. The series presents this without any regard for the truth or in most cases even giving me an opportunity before publication to rebut the absurd claims... I never threatened him and I certainly had nothing to do with his disappearance."
Her protests would hold a bit more water if she had simply shut down this line of inquiry during her time in front of the cameras for Tiger King, but she did not — something which Goode and Chaiklin were quick to point out when asked about Baskin's reaction to their work.
Eric Goode and Rebecca Chaiklin fire back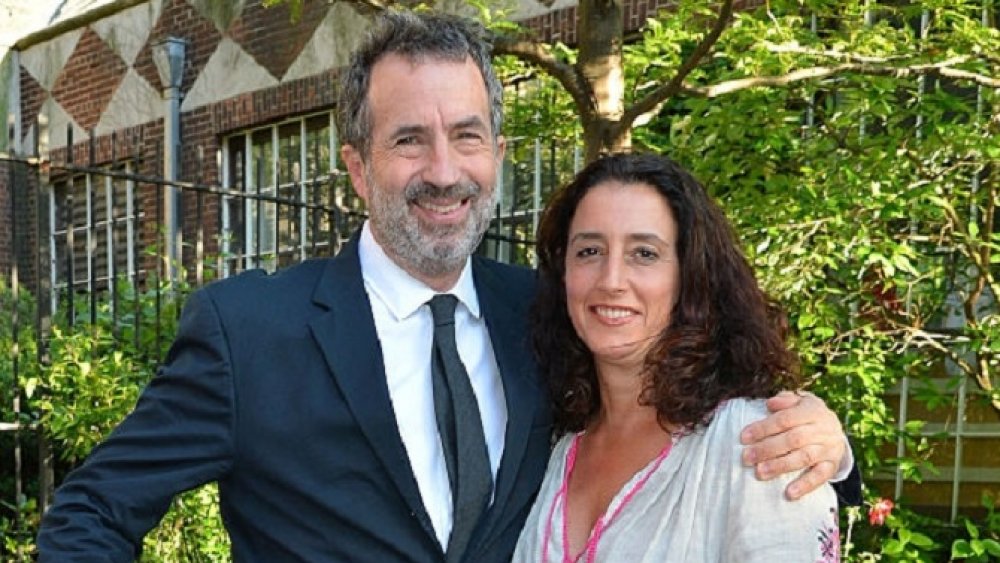 Patrick McMullan/Getty
In the Times interview, Goode recalled that Baskin had spoken quite freely about her former husband, his disappearance, and the implications of her involvement by Exotic and others. "Carole talked about her personal life, her childhood, abuse from her first and second husband, the disappearance of her ex, Don Lewis. She knew that this was not just about [the plight of big cats]... She certainly wasn't coerced."
Goode went on to make an interesting point about Baskin, Joe Exotic and his husbands, and other big cat handlers featured in the docuseries. "All these people... [have] a lack of intellectual curiosity to really go and understand or even see these animals in the wild," he said. "Certainly, Carole really had no interest in seeing an animal in the wild... The lack of education, frankly, was really interesting — how they had built their own little utopias and really were only interested in that world and the rules they had created."
As to how Tiger King depicts its subjects, Chaiklin said that as storytellers, the pair would have been remiss not to tell the insane story unfolding in front of them. "We were completely forthright with the characters," she said. "With any project that goes on for five years, things evolve and change, and we followed it as any good storyteller does. We could have never known when we started this project that it was going to land where it did."
That can hardly be argued. It'll be interesting to see how big a part Baskin plays in a potential second season of Tiger King, as Goode and Chaiklin recently told Entertainment Weekly that they have more story to tell. "We have a crazy amount of footage and it's a story that's still unfolding," Chaiklin said. "It'll be just as dramatic and just as colorful as what has unfolded these past few years."