Why The Tiger King Season 2 Announcement Has Netflix Fans Divided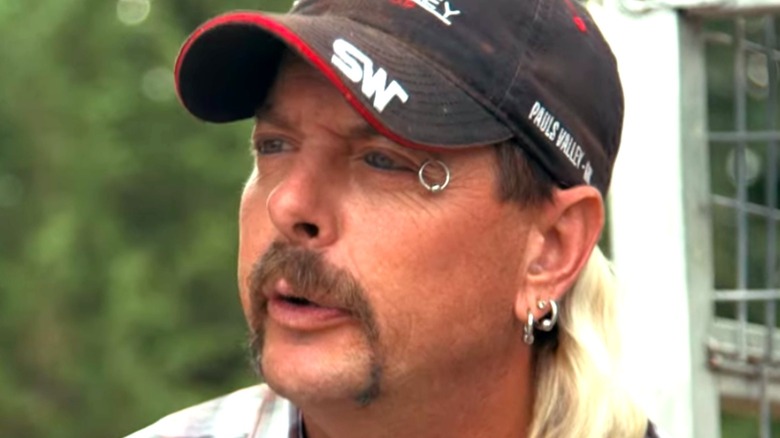 Netflix
If you think back to spring 2020, Netflix decided that what the world needed to distract everyone from the horrors of the COVID-19 pandemic was the mindless release of "Tiger King: Murder, Mayhem and Madness." While everyone was stuck at home due to shelter-in-place orders, we didn't have much better to do than binge through the miniseries that chronicled the unlikely tale of Joe Exotic and his rag-tag zoo filled with tigers and more than a few hidden secrets. 
"Tiger King" chronicled the ins and outs of the Greater Wynnewood Exotic Animal Park and attempted to go into the mind of Exotic and his unusual beliefs. The episodes explored his place in the exotic animal business, his political run, and his odd relationships with his staff. It also showed how his feud with big cat activist Carole Baskin took a sinister turn, when a murder-for-hire plot got Exotic thrown behind bars. 
While Exotic's story ended with his prison sentence, of which he is still serving, Netflix isn't done telling his story. The streaming platform announced their upcoming releases on Twitter, which include Season 2 of "Tiger King." However, eagled-eyed subscribers (via Tech Radar 247) noticed that the "Tiger King" listing had a "Coming Soon" label about a month ago. While some subscribers were happy that tiger mania is far from over, others weren't happy to see the news of more "Tiger King."
Twitter is split on another round of Tiger King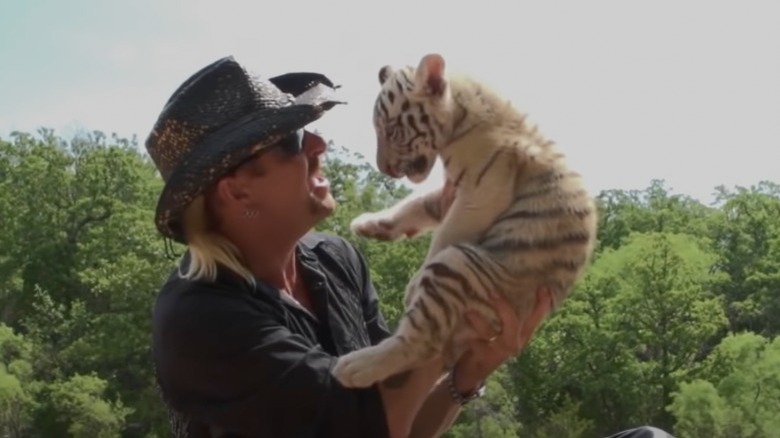 Netflix
Many Twitter users (such as @aikge) replied to the Netflix announcement, asking the question of what the second season will even entail. Twitter follower @cocoaswann responded that the announcement "is exactly why [they] no longer subscribe to Netflix." @auntnatalie wrote, "I was good with just 1 season. I'll pass on this one," which seems to be a popular sentiment. 
Other subscribers pointed out Netflix's rush to put out another "Tiger King" season instead of other shows. User @mindamz wrote, "Quality shows like 'Sens8' you cancel. But the disturbing and sad antics of Tiger King, let's go! *sigh.*" And Twitter follower @lpenrose01 made a similar comment, writing, "I'm sitting here waiting on other seasons to drop and this is the best you can do." 
Additionally, some users were upset that Netflix was giving more resources to a show that made a controversial zookeeper a household name. Twitter user @jacksno87587952 wrote, "Couldn't watch the first season. Kept thinking those beautiful animals should be in the wild not in a fancy trailer park." Other critics like @jesse_bslade kept it simple, asking Netflix to "let it die." 
In general, the reviews are split over whether or not more "Tiger King" is a good thing. Regardless, considering the popularity of the first season, many Netflix subscribers are bound to tune in to watch the wild antics of Joe Exotic continue.