Carole Baskin's Response To Tiger King 2 Is Exactly What We Suspected It Would Be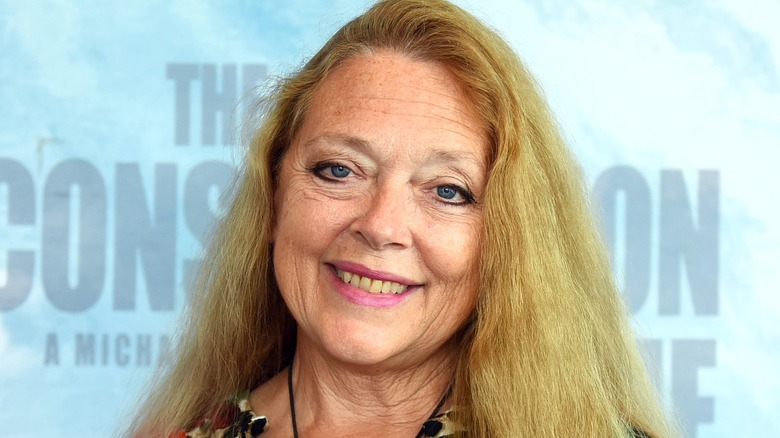 Araya Doheny/Getty Images for NightFly Entertainment, Ltd.
Since the true crime documentary "Tiger King: Murder, Mayhem, and Madness" arrived in spring 2020 to distract viewers stuck at home during the COVID-19 pandemic, fans have wondered if and when a follow up series would occur. A recent Twitter announcement from Netflix confirmed that "Tiger King 2" was officially on its way, which led to a predictable response from one of the original series' most prominent personalities, Carole Baskin.
Baskin has been vocal in her claims that "Tiger King" was deceptive, and while the show's co-directors defended their depiction of her and the events she was involved in, viewers can probably understand why she distanced herself from the project. The first season gives a good deal of coverage to the claims that Joe Schreibvogel, better known as Joe Exotic, made about Baskin's involvement in the disappearance of her former husband, Don Lewis, in 1997.
The entire issue is pretty messy, which anyone who watched "Tiger King" can attest to, as Schreibvogel is currently serving an extensive prison sentence for plotting to murder Baskin, per Newsweek. However, the allegations alone cast an unfavorable light on Baskin and her work in the public eye, and she let it be known once again that she had no interest in participating in "Tiger King 2."
Carole Baskin told the director of Tiger King 'to lose my number'
In a statement relayed by The Hollywood Reporter, Baskin shared her thoughts on why a second "Tiger King" season was inherently flawed, writing, "I don't know how they put out a 'Tiger King 2' when Joe Schreibvogel's [aka Joe Exotic] in jail and I'm refusing to be played again."
Baskin noted that while the series' director had contacted her to appear in "Tiger King 2," she refused that offer. Baskin explained, "Rebecca Chaiklin said she wanted to 'clear the air' about what they did to me in 'Tiger King.' I told her to lose my number. There is no explanation for such a betrayal and false portrayal." Baskin has long said that there were more elements to the true story of "Tiger King" that the documentary didn't tell viewers, including the theory that her former husband, Don Lewis, may have been killed by his secretary.
However, it appears that Netflix isn't going to let Baskin's disinterest in the project keep it from including her story in "Tiger King 2." In fact, the new teaser for the show featured in Netflix's true crime sizzle reel includes footage of both Baskin and a billboard for information regarding Lewis' disappearance. Fans shouldn't have to wait too long to find out what the next season of "Tiger King 2" has in store for them and Baskin, as the Twitter announcement stated, "'Tiger King' is coming back this year."