The Jell-O Wagon That Cost American Pickers $6,500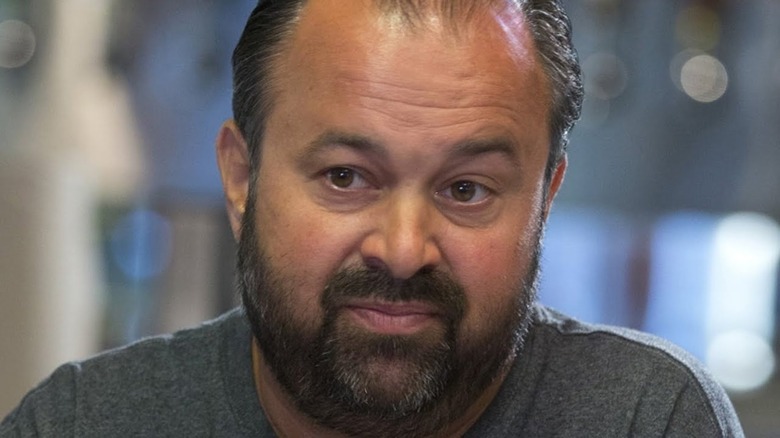 History Channel
If you had to guess some of the most expensive finds in "American Pickers" history, a century-old Jell-O wagon probably wouldn't be the first thing to come to mind — that is, until you check the price tag.
The horse-drawn set of wheels cost Mike Wolfe and Frank Fritz a whopping $6,500 after being unearthed in 2017 by fellow "American Pickers" star Danielle Colby in Louisiana. According to reports, the wagon dates back to the early 1900s, between 1902 and 1904 specifically (via The Buffalo News). It served as one of Jell-O's biggest advertisements for "America's Most Famous Dessert" at the time and was in spectacular condition when Wolfe and Fritz first got the chance to see it.
"It's just so well-preserved. It's incredible," Wolfe said after seeing the wagon and its original paint, according to Outsider. But why would a Jell-O wagon be so expensive? What's the history behind it? And where could it be today?
The Jell-O wagon is now at a New York museum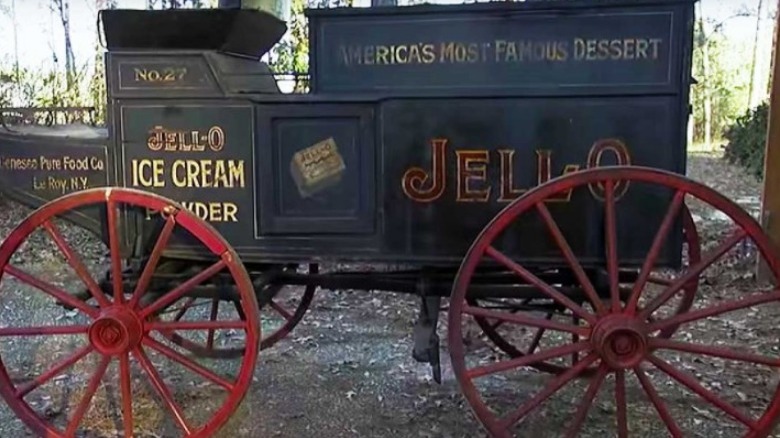 History Channel/YouTube
Not long after the "American Pickers" purchased the Jell-O wagon, founders Jim and Mary Ann Sandoro of the non-profit Buffalo Transportation/Pierce-Arrow Museum made an offer on it.
According to The Buffalo News, the iconic piece of snack history was constructed by a wagon maker from Rochester, New York, known as the George Higgins Company. A man named Orator F. Woodward had bought Jell-O's patent in 1899 and wanted to use the wagons as mobile advertisements. The connection to Buffalo also stems from the business relationship between area-made Lippard Stewart trucks, which were the first motorized vehicles ever used by Jell-O.
"We're thrilled to have it," said Jim Sandoro after purchasing the wagon in 2017. "It's an important Western New York relic that we believe is one of the first moving advertising units to be used commercially in the United States." The Sandoros wound up paying roughly $20,000 when all was said and done to purchase the wagon and ship it to New York, the Buffalo News reports. But Jim said it was all worth it. "Look what we got," he told the newspaper.