The Most Expensive Stuff Bought And Sold On American Pickers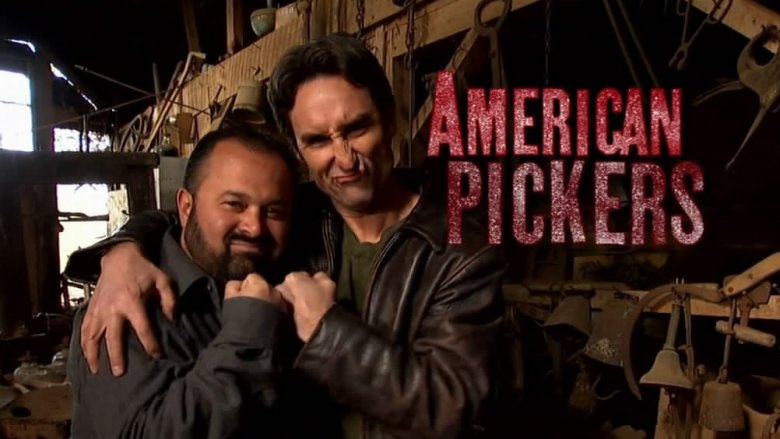 History Channel's hit American Pickers combines all the fun of antiquing — discovering amazing and valuable objects — and eliminating what makes antiquing such a drag — namely, having to personally sift through what's 99 percent junk at old stores, garage sales, thrift shops, and estate sales. 
The titular pickers are expert junk connoisseurs Frank Fritz and Mike Wolfe, who toil around the country, digging through strangers' trash and musty backyard sheds in hopes of finding a rare gem that they can restore to its former glory. They helped popularize the concept (and phrase) "upcycling," making not just treasures out of trash, but great television, too.
Over the course of 19 seasons, Fritz and Wolfe have seen plenty of ups, downs, scandals... and some objects that turned out to be way more valuable than anyone could have hoped. Here are some of the most expensive items ever procured and sold off on American Pickers.
1935 Auburn Phaeton 653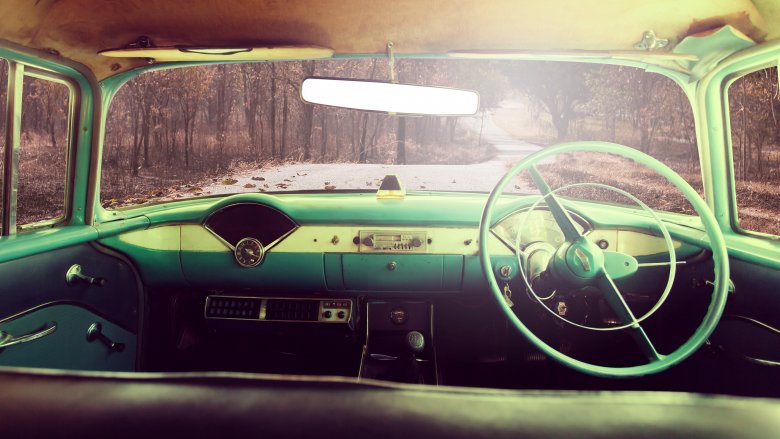 Shutterstock
Frank Fritz and Mike Wolfe obviously love all kinds of old junk (sorry, "antiques"), but they seem to have a special affinity for rare cars manufactured by companies that are no longer in business. While looking for anything even remotely interesting in a barn during a season 12 episode, they stumbled on an exceptionally scarce Auburn Phaeton 653 from the year 1935, the last year of production on that particular automobile. It was a great find that the guys knew would score them a nice payday down the road.
They paid its owner $26,500 for the car, although it cost them another $1,000 to ship it back to American Pickers HQ, where they spent around $10,000 to make it look (and run) as good as new. It wound up with a value of $45,000, and after subtracting the $37,500 in costs, that makes for a tidy profit of $7,500.
A leather license plate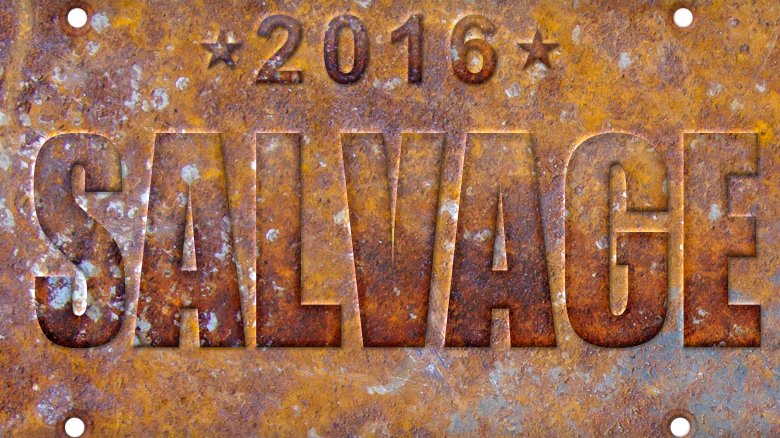 Shutterstock
One of the more bizarre treasures that Wolfe and Fritz found during one of these many scavenges was a junky old license plate. This is the type of thing that most people would have looked right past because in all truth, who the heck would think that a license plate would be worth anything? Those pieces of metal are everywhere, hanging on cars (if they're new) or in garages or roadhouse-themed restaurants (if they're old). But almost anything is worth something... to someone.
Plates today are made of metal, and issued by state motor vehicle departments as a way to uniquely identify each vehicle. But when cars became commonplace more than 100 years ago, the government issued license numbers, but not plates, vaguely instructing drivers to display the digits on their cars somehow. That meant there was a slew of homemade license plates made from any number of durable material, including embossed leather. Mike Wolfe was the picker who picked up this plate and thought it peculiar, paying $1,000 for the privilege of ownership. That seems high, but it's probably worth it, seeing as how it was the only leather license plate ever associated with an Oldsmobile. They sold it, and made a nice $200 on the flip.
Sideshow banners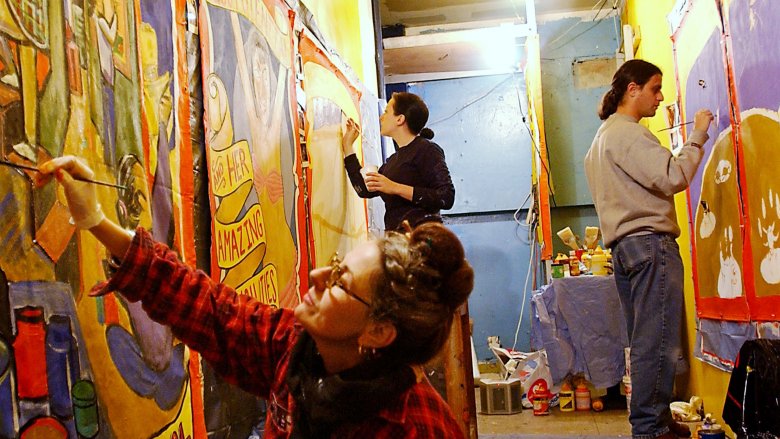 Getty Images
American Pickers season three began with the duo hitting the road for Bushkill Park, an amusement park in Easton, Pennsylvania. One of the oldest continuously operating amusement parks in the country, it opened in 1902 but mostly closed down in the 2000s. The closed areas are now abandoned and a bit spooky, which means as far as Mike and Fritz were concerned, those fading ruins of yesteryear's fun had to be bursting with treasure. Spoiler alert: they were right.
On a guided tour of their property (courtesy of guide Neal Fennel, a local also known as "Balloons the Clown," they found some whimsical and enticing sideshow banners used to promote the park's circus events long, long ago. Knowing they were worth something, the Pickers walked away with a few for $700, but were delighted when they were later appraised in the area of $5,000 to $6,000. Mike and Fritz returned to Bushkill Park to buy up all the banners they'd left behind.
1910 Royal Pioneer motorcycle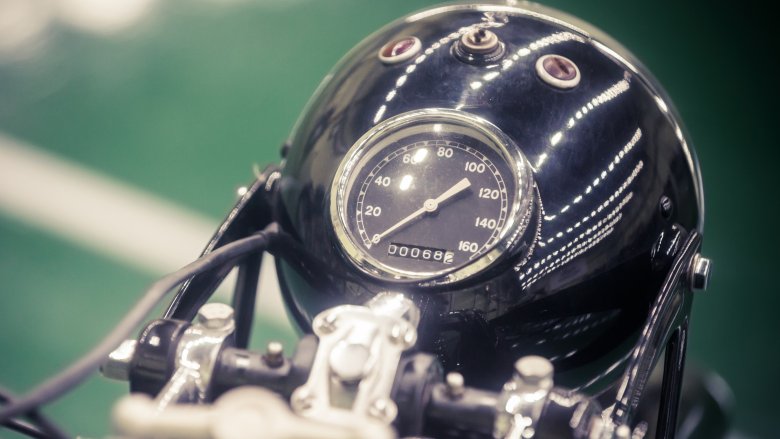 Shutterstock
The American Pickers' whole deal is reaping huge amounts of money from what would appear to the non-initiated to be dusty, rotting, or rusty garbage. The crew once found themselves a beat-up, century-old motorcycle and knew that it was quite special — decidedly not a hunk of junk — and that they'd pay whatever it cost to take it home.
That bike was actually a 1910 Royal Pioneer motorcycle. The company specialized in luxury motorbikes, and probably could have made a real name for itself as a premiere manufacturer of fine two-wheeled vehicles had a factory fire not limited the company's lifetime production at around 500 and destroyed the entire operation. That makes any Royal Pioneer motorcycle in any condition rare — in fact, only four are known to exist. That's why Wolfe thought little of spending $55,000 on this specimen. Sure, it didn't look like much, but a little elbow grease and he'd be sure to make a tidy profit. After all, another restored Royal Pioneer motorcycle had previously sold for nearly $100,000.
Pricey parts from Paper City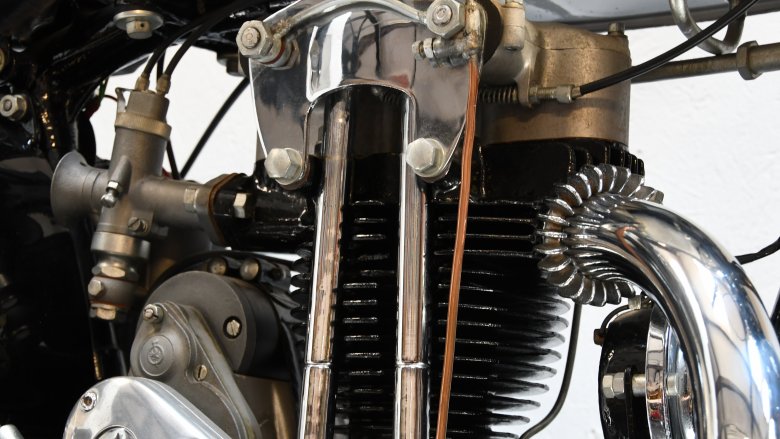 Shutterstock
While swinging through New England in late 2013, the Pickers visited Holyoke, Massachusetts, home of Paper City Brewery. The guys weren't interested in buying any old craft beer-making supplies, but heard that co-owners Jay and Jon Hebert kept a nice collection of classic motorcycles in the company's mill building. Wolfe and Fritz soon found themselves in motorcycle heaven. 
Of the more than a dozen bikes on display, the duo bought five altogether. Three (a 1939 four-cylinder, a 1938 "rat bike," and a 1947 sidecar-enhanced model) were manufactured by Indian, a company that stopped building motorcycles in nearby Springfield, Massachusetts, in 1953. The other two models: a 1932 Harley-Davidson and a 1959 Harley K. Total offering price of that loud and powerful haul: $62,000. The Heberts took the money and promptly re-invested it in their brewery. The Pickers, meanwhile, scored some serious bike parts that could be used to enhance the value of other motorcycles they'd previously purchased.
Yoda prototypes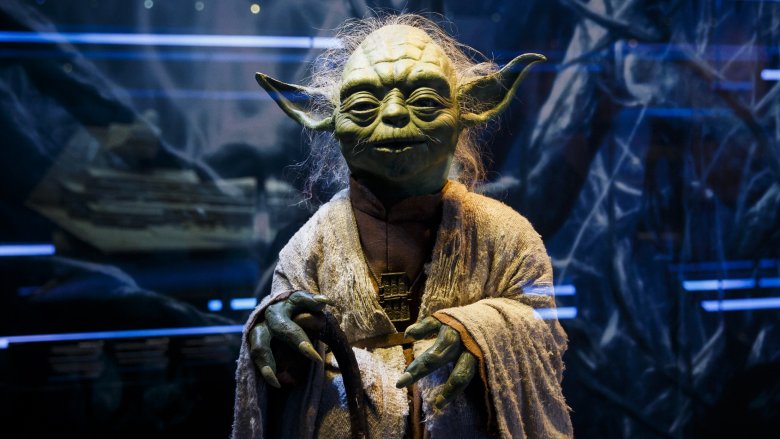 Getty Images
The guys didn't exactly know what to expect in season 16 when they were approached by a woman who promised that she had an interesting and extensive collection of movie memorabilia. Maybe that's because they don't get quite as excited about old movie props and costumes as they do rare motorcycles and vintage cars — those are just more their thing. But they kept open minds and open hearts when they visited, and were pleasantly blown away by what they saw. The collector was in possession of a couple of prototypes for a limited run of Yoda statues for collectors and fans to buy and display.
Even a non-collector knows that a rare item strongly associated with some of the most beloved films ever made is going to be a valuable (and lucrative) find, especially something that's truly one of a kind, and even something that's not quite what appeared in the movies. Take home a Yoda the Pickers did, for the relatively low price of $6,250.
A train that went off the rails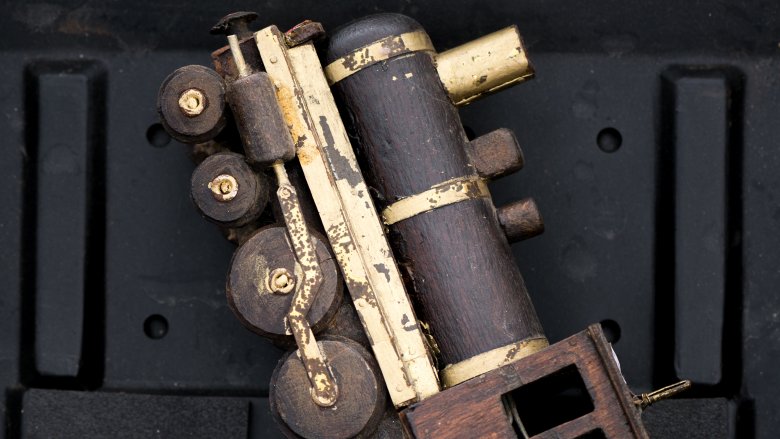 Shutterstock
Mike and Fritz from American Pickers don't just get themselves all hot and bothered about old cars and motorcycles. Once in a while, they get pretty excited when they come across an old toy version of a vehicle. On the seventh season premiere, the team spotted what seemed at first glance to be an original Lionel model train set, and one in mint condition. They agreed to pay $8,000 for the whole shebang and couldn't believe now lucky they were.
That would turn out to be one of the most disappointing acquisitions in American Pickers history. When they asked an auctioneer for an appraisal, they learned the toy wasn't quite what they'd thought (or hoped). The train was not 100 percent original parts — many had been replaced, significantly reducing its overall value. Ultimately, the Pickers unloaded the train set for $3,400, less than half of what they'd paid for it.
Hey, they can't all be winners.
$10,500 motorcycle and sidecar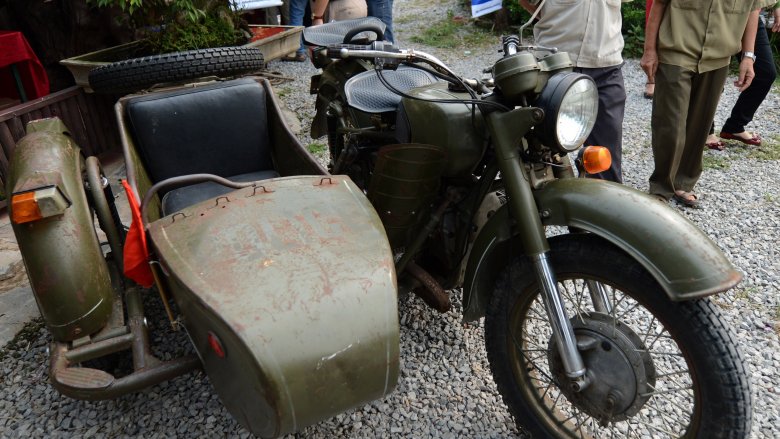 Getty Images
Lady Luck was with Mike and Frank at the beginning of American Pickers' tenth season, when they found an Eisenhower-era motorcycle with an attached sidecar. "Eisenhower-era" means it was about 60 years old and looked it. But these Pickers guys, they know what they're doing, and are able to see past the superficial damage to the true value that lays deep inside.
That find, sitting among a host of other tantalizing old things like a 1919 Franklin automobile and Navy artifacts dating to World War II, was a Zundapp RS 750, a German motorcycle (and sidecar). Our Pickers paid out a not-unsubstantial sum of $10,000 to own it (plus $1,000 in shipping). After spending some more cash to restore it, a Georgia vintage motorcycle shop took it off their hands for $18,000.
$46,000 Nash-Healeys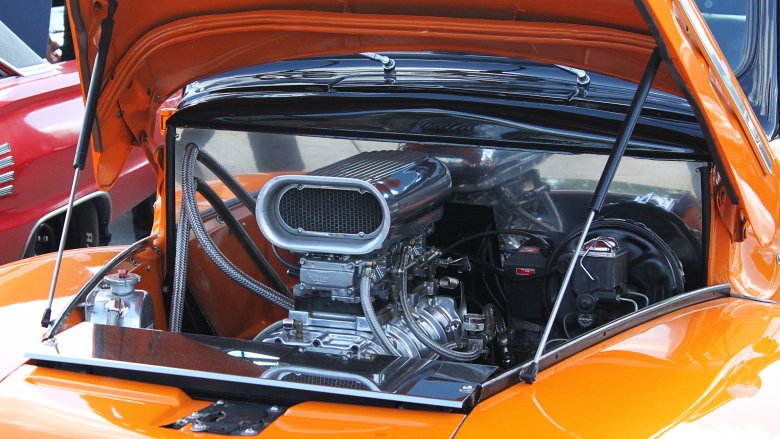 Shutterstock
In the middle of season 13 of American Pickers, somehow, someway, the team discovered two Nash-Healeys at an old AMC dealership. Nash Motors only produced cars for a little while, and a long time ago — 1951 to 1954 — and high-end and classic car collectors love them, so to find two of these sleek and wonderful sports cars just hanging out and gathering dust is kind of unreal. 
The first car had a red body but outfitted with a Cadillac engine, which the owner sold to American Pickers for $21,000. The other one was grey, and took a bit more effort for Mike and Fritz to secure. After some entertaining negotiation over the price, the guys got that one for $25,000. Now, $46,000 is a lot of money to spend on anything, let alone two cars that hadn't hit the road in decades. Yet in the end, as they often do, the Pickers came out on top. According to the authoritative Hagerty Price Guide, each car is worth around $37,000, which means Mike and Fritz basically got two Nash-Healeys for the price of one.
The rarest motorcycle of all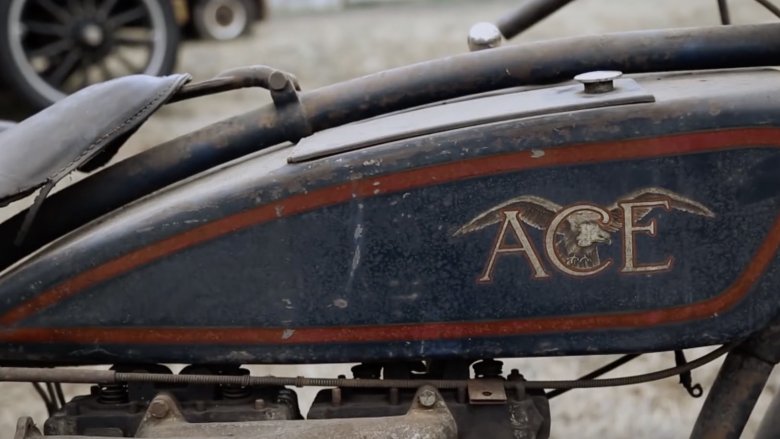 The first episode of the seventeenth season bore the cryptic title "The $90,000 Question," because that's roughly the amount the guys wound up spending on an unbelievable lot of old (okay, "antique") motorcycles in various states of disrepair. They visited the Oregon property of Zane Leek and his mother Linda, guardians of the barn that housed the vehicle collection of Leek's late father, which included classics like Studebakers, Packards, and other stuff that hadn't been for a spin in 50 years. 
There amidst the slowly rotting hunks of once-grand metal sat a few choice picks, such as a "Johnny Cash Special" motorcycle, a bike from 1931 consisting of little more than an engine and a chassis, and, best of all, a decades-old Ace four-cylinder number, one of the rarest motorcycles in the world. It's not going to be cheap for Mike and Frank to get it into roadworthy shape (parts for rare motorcycles are understandably hard to get), but it was just too good to pass up. Altogether, Wolfe and Fritz spent almost $90,000 on the bikes — a Pickers record. "Today was an epic day," Wolfe understated.
Von Dutch XAVW motorcycle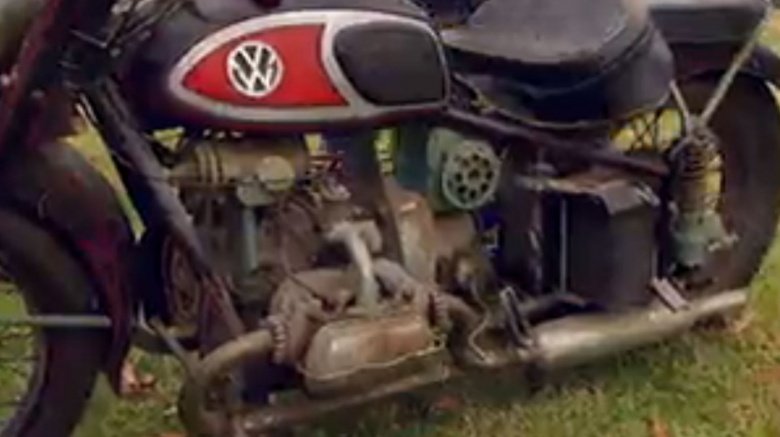 Fritz and Wolfe go into picking situations with open minds and open hearts, hoping to discover something grand. But they've certainly got some dream items in the back of their minds, or what Wolfe calls "holy grail" finds. And on a 2012 episode, his wish was granted with the discovery of a Von Dutch XAVW motorcycle. Custom built in 1966, the bike merged the frame of a Harley-Davidson XA model with the engine of a Volkswagen. An anomaly of a motorcycle, it's a Frankenstein-ish bike that's truly a one-of-a-kind item — most experts didn't even think it existed until the Pickers found it on the property of a guy named Randy Smith, where it had been sitting in a barn for a few decades. Smith, as far as we know, willingly parted with the bike, in exchange for $21,000. Considering the uniqueness of the item, we think the Pickers got the better end of the deal by far.
1958 Gretsch Chet Atkins guitar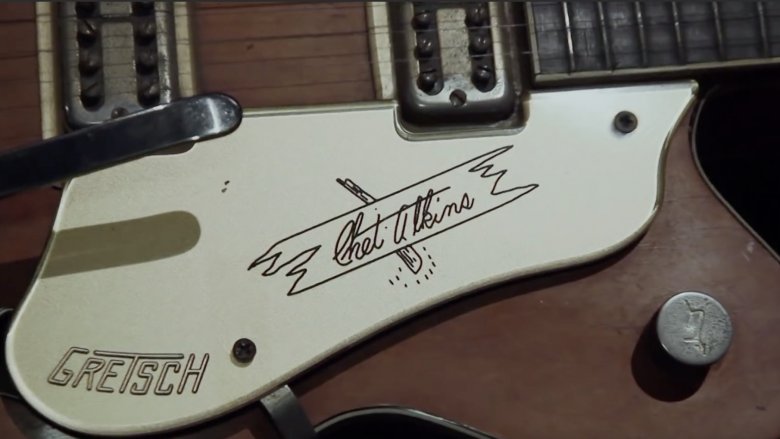 The Pickers favor old motorcycles and cars, but they won't turn up their noses at a rare, classic, and beautiful musical instrument. That's what fortuitously came up on a season 13 picking trip to Nashville, a.k.a. "Music City," as it's nicknamed for all of the great classic country and rock n' roll recorded there. Along for the journey was Dan Auerbach of the popular blues-rock band the Black Keys, who viewers saw getting visibly giddy upon the discovery of a guitar manufactured in 1958 by Gretsch. It's a Chet Atkins model, named for the country legend; according to Auberbach, it's "probably the most desirable Gretsch." Although the instrument wasn't found in mint condition — a faded facade and stickers indicating that it used to belong to someone named Rudy doubtless put a damper on its value — Auberbach pointed out that means it's a "player's guitar," not one that hangs on the wall of a collector. Along with a Fender Vibroverb amplifier with some faulty wiring, Auberbach gave Fritz and Wolfe $10,000 for the package, meaning they turned a profit of $500 and the frontman for the Black Keys got a precious new axe.
1914 Merz Cycle Car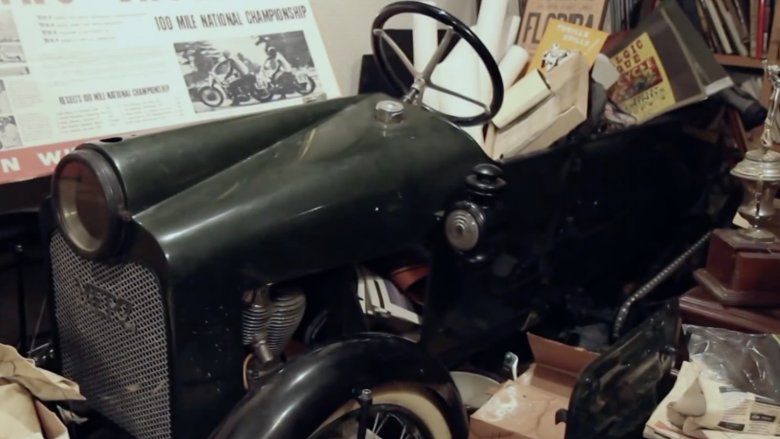 In season 10, Frank Fritz headed to Florida to re-pick the assorted treasures lining the home of Pat Regis, the guy who'd sold the team a 1910 Royal Pioneer motorcycle for $55,000. Once again, Regis made American Pickers history with an expensive automotive offering. With Mike Wolfe unable to make the trip, Fritz brought Dave Ohrt along, who met Regis at a motorcycle show 15 years prior and deemed him "probably one of the top five collectors of early motorcycles."
Indeed, in this episode, Regis had a 1914 Merz Cycle Car, which he claimed was one of only two known to exist. What's a cycle car? In the early days of mass-produced automobiles, cars were prohibitively expensive, so companies created a hybrid car/motorcycle — essentially the frame of the former built around the engine of the latter so that it could seat two or more. Regis' Merz was alluring — original body, in great shape, and with one of the biggest engines cycle cars used. It wasn't perfect, though: Ohrt noted that the tires were wrong, the hood ornament was missing, and the exhaust system needed work. After some haggling, Ohrt and Fritz walked away with the cycle car for $35,000.
Harley Davidson Knucklehead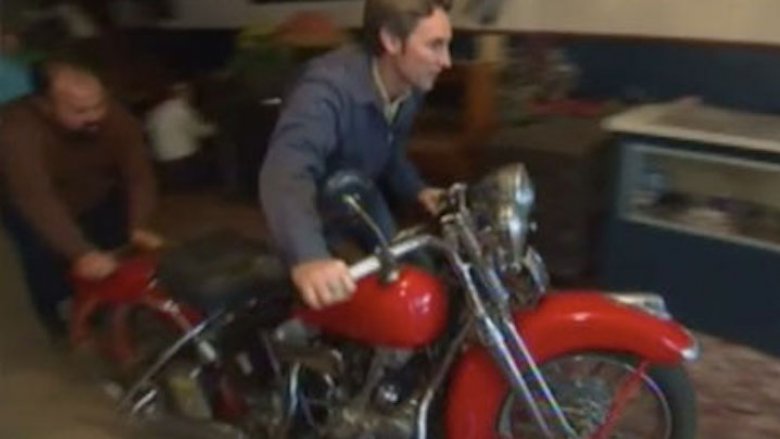 A second season episode of American Pickers from 2010 bears the title "Easy Riders," implying that Fritz and Wolfe might ride off with a remarkable motorcycle. After picking their way through a series of properties in Missouri, they received a call about a chance to buy an exceedingly rare and special 1937 Harley Davidson Knucklehead. The Pickers met Mike, a tough ex-pawn shop owner seen walking around with handcuffs and a gun, looking to unload some of what his wife dismissed as "mantiques." Mike escorted the guys to his restaurant, where they found a candy-apple-red Knucklehead dating to the Roosevelt administration. Wolfe determined that the bike had some non-original parts, but that they were still of a pre-1940 vintage. The Mikes haggled and settled on a price of $20,000.
Wolfe then got his buddy Jim to appraise his new ride, and offered him $25,000 without even firing it up. But the Picker just couldn't bear to part with the fruits of his labors.
Dodge A100 hot rod truck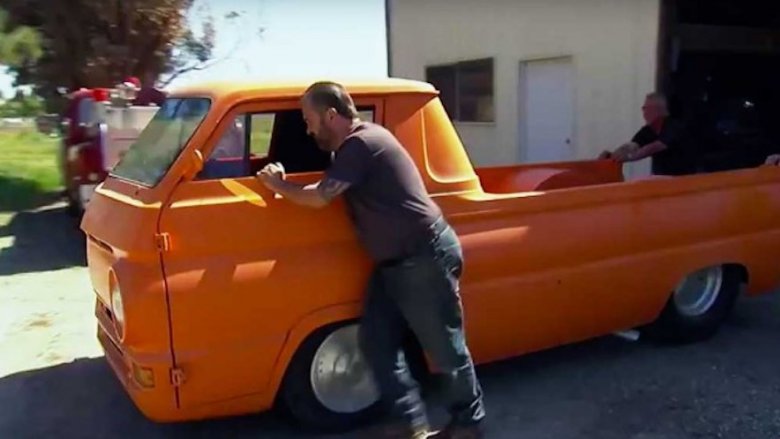 When the non-car aficionado thinks of hot rods, they probably think of a car — a tricked out, low-set coupe with flames painted on the side, careening down a 1950s boulevard or hanging out in the background of a ZZ Top Video. But hot rods — souped-up vehicles made to be really fast and really loud — can be trucks, too. While poking around the vehicle-packed garage of a collector, Fritz and Wolfe discovered a unique hot rod: an orange-colored, 1966 Dodge A100 compact pickup truck that had been super-charged. So much work had been done on it (and at great cost) that Wolfe posited that if you were to take a similar, stock truck to a metal shop, "You might as well hand them a blank check." Both Wolfe and Fritz wanted to check it out — hear it purr, take it for a spin — before committing to the sellers' $12,500 asking price, so they took it out into the open country air. Only problem: The thing is so compact that only the shorter-statured Fritz could even get inside. After a joyride, the Pickers took it away.