The American Pickers Website Just Delivered A Blow To Frank Fritz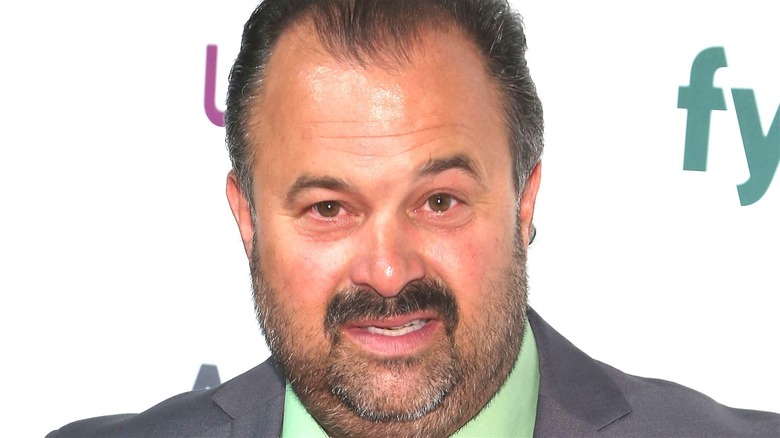 Taylor Hill/Getty
If "American Pickers" fans weren't angry enough as it is over Frank Fritz's exit from the show, the History Channel's latest reported stunt will surely send them over the edge.
The longtime series frontman was removed from the show earlier this year amid a bitter feud with its producers and fellow star Mike Wolfe. Fritz had been unable to shoot several episodes for Season 21 due to COVID restrictions. The reality star also told The Sun he had back surgery and suffers from flare-ups due to Chron's disease, which resulted in him not being able to film. He was missing from Season 22 of "American Pickers" entirely, with sources from the History Channel telling Entertainment Weekly in July that Fritz didn't fit into the show's "big picture." The former host previously said that he didn't leave the series but was instead given the boot after all the time he missed.
The History Channel is now delivering one last jab to Fritz.
History Channel reportedly pulls Frank Fritz merch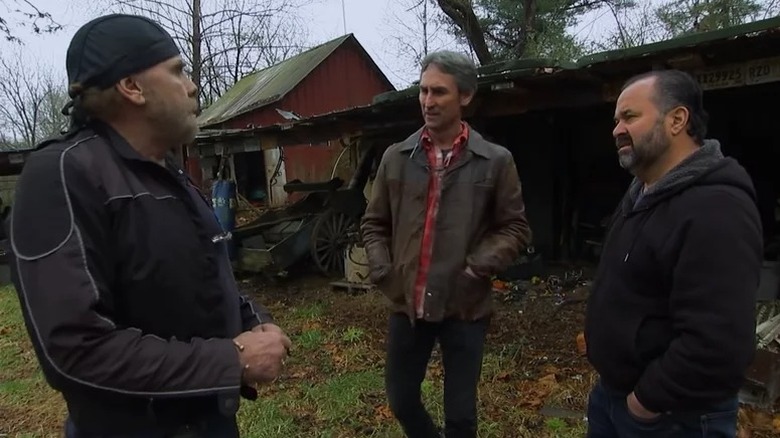 History Channel
The History Channel delivered a second blow to Frank Fritz this week, as it's been reported by The Sun that everything Fritz-related from its online shop has been removed. Earlier this month, fans of the former "American Pickers" star took to Twitter to bash History for continuing to sell products with Fritz's face on them. When the network tweeted out a link recently to its online shop with suggestions for Halloween costumes this year, fans pulled out their pitchforks. "I think you should leave Frank alone!! Trying to make money on him after you fired him!!!" tweeted @JamieJamic0904. "Hope your still paying the bearded charmer," added user @BobBarl81327896. "He deserves it."
It looks like History quietly responded to the outrage, and you can no longer find any trace of Fritz in their online shop. However, products referencing Mike Wolfe and Danielle Colby are still available for purchase. Both are still staples on the popular reality series, which just finished airing the last episode of Season 22.