You Might Not Want To Meet Mike Wolfe From American Pickers. Here's Why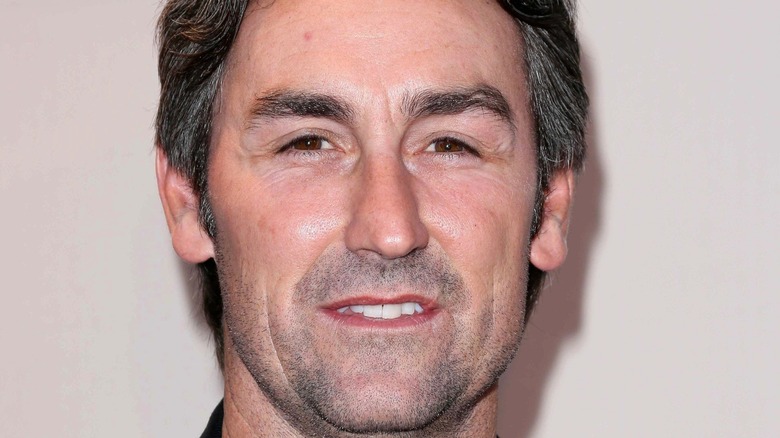 S_bukley/Shutterstock
Few shows get to spend a hefty amount of time on television, but even fewer stick around for over a decade. History's "American Pickers" is one of the rare exceptions, having put out over 300 episodes across 22 seasons since its arrival in January of 2010. This series of at-home antiquing road trips has become a huge hit for the network, and it shows little sign of slowing down, despite some recent changes to its winning formula. Fret not, the incredible finds haven't gone anywhere, but the team responsible for picking them looks a bit different these days.
After enjoying a long tenure as one of the hosts of "American Pickers," Frank Fritz is no longer a part of the beloved program. His surprise departure came to light in 2021, with History reportedly calling for his removal following his stint in rehab and minor back surgery. Though some mild drama unfolded in the weeks that followed, as the old saying goes, the show must go on. In response to this firing, Danielle Colby's presence on "Pickers" has greatly increased, and Fritz's longtime TV partner Mike Wolfe has maintained his spot as the main host.
Thanks to his unbridled enthusiasm and wealth of historical knowledge, Wolfe has his fair share of fans who have appreciated his work from afar for years. However, should they ever encounter the "American Pickers" mainstay, they'd best prepare for a drastic personality shift. 
Mike is apparently very different away from TV cameras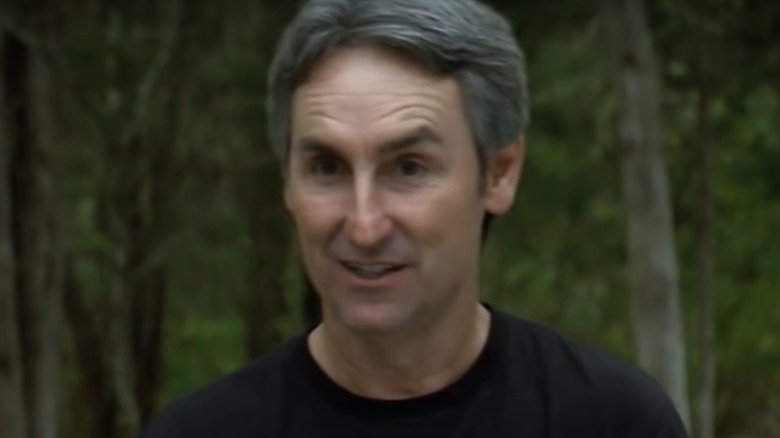 History/YouTube
First and foremost, it's important to address that celebrities are human beings, and their demeanor is not static. Some days are good while others are bad, meaning the experience of meeting these people can fluctuate depending on the situation. Naturally, this applies to Mike Wolfe as well, who has surely had many positive interactions with fans during his time in the "American Pickers" spotlight. Even still, he's apparently capable of displaying a less friendly, even mean side, according to none other than Frank Fritz himself.
Shortly after the news of Fritz's firing went public, Wolfe made an Instagram post that wished him the best and reminisced over the good times they shared on "Pickers" (via Deadline). It didn't take long for Fritz to respond, and he outright stated that Wolfe's comments weren't genuine, revealing that his true personality is a far cry from the one he demonstrates on television. "I don't believe in 10 years he's said five nice things to me," he told The Sun, adding, "unless he was cutting somebody else down and we were both laughing."
That's far from the glowing endorsement one would expect a person to make about their co-star of 10+ years, but then again, there's no way to know the complete, unbiased truth. Is Mike Wolfe a cold-hearted bully who lied about his friendship with Frank Fritz on social media to save face? The latter seems to think so, and considering how closely he worked with Wolfe on "American Pickers," he's far from an unreliable source. Regardless, should you ever meet the famed picker yourself, remember that his TV persona might not reflect who he actually is.