Jason Momoa Reveals What He Really Wanted From Dune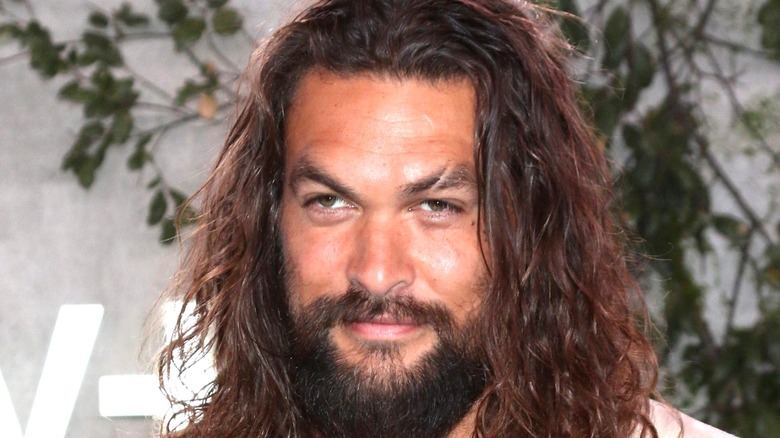 Kathy Hutchins/Shutterstock
Jason Momoa is quite the busy working actor these days. After rising to prominence in 2011 for his role as Khal Drogo on "Game of Thrones," he has taken on several high-profile projects. Among his most notable roles, Momoa plays Aquaman in 2018's "Aquaman" and 2021's "Zack Snyder's Justice League," as he leads the cast of the Apple TV+ sci-fi drama series, "See." Next, he'll be seen in "Aquaman and the Lost Kingdom" and the Francis Lawrence-directed fantasy comedy film "Slumberland," both out in 2022.
Momoa's most recent endeavor is another much-talked-about project: Denis Villeneuve's "Dune," adapted from the 1965 classic sci-fi novel of the same name by Frank Herbert. He joins a star-studded ensemble cast, including Timothée Chalamet, Rebecca Ferguson, Oscar Isaac, Zendaya, and Javier Bardem. Warner Bros.' "Dune" is set in the far future and follows Paul (Chalamet), heir of House Atreides, as he and his family must fight for control of the desert planet Arrakis. Momoa plays Duncan Idaho, the swordmaster of House Atreides and a mentor to Paul.
Reviews for "Dune" have been largely positive thus far. At the time of writing, the sci-fi epic holds an 83% Tomatometer score and a 91% audience rating on Rotten Tomatoes. But, of course, the cast and crew have their own opinions about the Villeneuve-directed feature. Recently, Momoa revealed his thoughts and feelings about what he really wants from the film.
Jason Momoa wants a much longer cut of Dune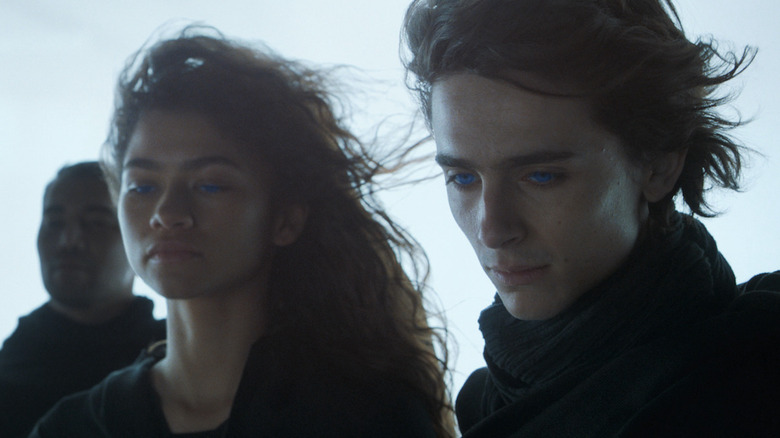 Courtesy of Warner Bros. Pictures and Legendary Pictures
In an interview with The New York Times published earlier this year, Jason Momoa discussed his feelings about the finished product of "Dune" and his experience making it with director Denis Villeneuve and the stellar cast. Revealing what he wanted in regards to the film, Momoa told NYT, "It was a cool movie. You know what they need to do? They need to make the four- to six-hour version of the first part. It's like, 'Let's watch the four-to-five-hour movie like a TV show; I can choose when I want to watch the whole thing.' I want to see Denis's whole vision. I don't want it to be trimmed."
The actor also discussed what it was like being on set with so many established and renowned actors. He shared, "I was having the time of my life because I'm so stoked to be getting a master class with these actors around me. And the crazy thing is, I see Denis, he goes up to Javier Bardem, and he's giving him notes. I'm like, 'How is he giving him notes?' He's giving him notes, he's coming back, and the delivery is even better!"
For now, we likely won't get four (or more) hours of just "Dune: Part One." The running time of the version released in theaters and HBO Max already clocks in at 156 minutes. However, we could hopefully be getting another two-plus hour continuation if Warner Bros. chooses to greenlight "Dune: Part Two."