13 Reasons Why's Christian Navarro Wants To Join The DCEU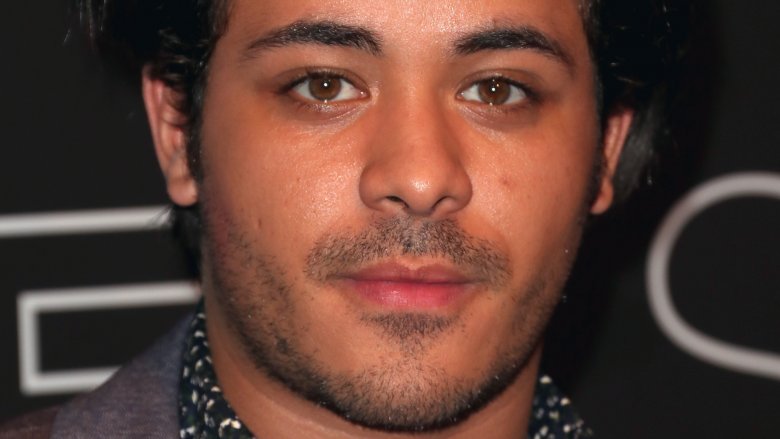 Getty Images
Christian Navarro may suit up after 13 Reasons Why comes to a close.
Speaking in an interview with Geek Feed, Navarro, who plays Tony Padilla on the heavily discussed Netflix series, talked about his plans post 13 Reasons Why. The 25-year-old actor dished that he'd "100 percent consider" playing a part in the DC Extended Universe, or even fill Robert Downey Jr.'s shoes as Iron Man, if and when he steps down from his iconic role.
Navarro and Becky Fuller of Geek Feed briefly touched upon his love for superheroes, and Fuller asked Navarro if he would like to join a massive film franchise like the Marvel Cinematic Universe or the DCEU. While Navarro was enthusiastic about the idea, he mentioned that the narrative would have to be engaging for him to sign on to a project.
"The story's got to be right, the script has to be right. It would need to have a human element to it," Navarro said.
The actor then discussed which character he'd want to portray if the opportunity ever arose. "I would love to play Iron Man, if eventually Robert Downey Jr. does step down. He is my favorite superhero. So that's the MCU," Navarro said. But with the DCEU, Navarro believes there are a few more attainable roles he can chase, namely Jaime Reyes.
"With DC, I think there's some more realistic options, like the Blue Beetle. A Teen Titian, I could play, definitely. There's options out there, I just haven't met people yet. I would love to do something like that. Just to be involved in any way would be a dream come true."
While there aren't any official plans to introduce Blue Beetle to the DCEU on the small or silver screen, perhaps the future will turn in Navarro's favor and see him taking on the role for an upcoming project. Warner Bros. recently announced that a Nightwing standalone and a Batgirl solo movie were in the works, so it's plausible that DC would add another young superhero to the cinematic mix.
Of course, Navarro would fit right in on television if DC ever decided to pursue him to play a part on Legends of Tomorrow, The Flash, or any of the company's other series on The CW.
Navarro's next big project is the recently announced second season of 13 Reasons Why, in which he'll reprise his role as the "unhelpful Yoda" Tony. While we wait to see more of the Netflix series and to find out if Navarro really will play a part in the DCEU, check out what really happened at the end of 13 Reasons Why.