Netflix Will Add More Trigger Warnings To 13 Reasons Why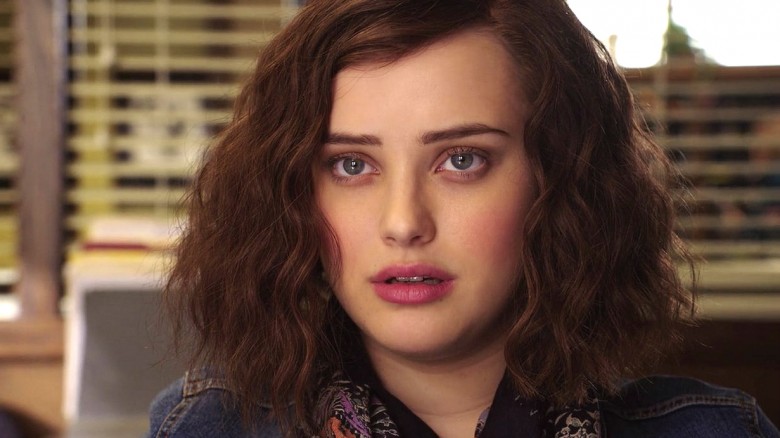 The popular streaming service vows to incorporate additional trigger warnings to its latest hit show 13 Reasons Why.
Since its release on March 31, the Netflix-exclusive drama series 13 Reasons Why has sparked important conversations about suicide, sexual violence, and mental illness. Where some believe the show brings difficult subject matter to light in a "real" way, others argue that 13 Reasons Why, particularly its graphic depictions of suicide and rape, is dangerous and shouldn't be so heavily promoted to young teens.
Though the show, which is rated TV-MA, currently includes content warnings before three of its 13 total episodes, Netflix has issued a statement confirming the inclusion of another trigger warning. As obtained by Variety, Netflix's announcement states that it will introduce "an additional viewer warning card before the first episode" of 13 Reasons Why.
The streaming service will also update the show's standing advisories. Netflix explained that it will "strengthen the messaging and resource language in the existing cards." The cards in question flash before two episodes that depict sexual assault, and ahead of a third that shows Hannah Baker's (Katherine Langford) suicide.
13 Reasons Why, based on the 2007 Jay Asher novel of the same name, tells the story of a high school student named Hannah who commits suicide. Hannah records a series of tapes explaining the circumstances surrounding her death, given to the people who contributed to her decision to end her own life. For its complex subject matter and its portrayal of suicide and sexual assault, 13 Reasons Why quickly became the "most tweeted about" show of 2017 so far, garnering over 11 million Twitter posts since it debuted back in March.
While many believe the some of show's more intense scenes are problematic, both Asher and executive producer Selena Gomez stand behind the graphic depictions. Of the suicide scene in 13 Reasons Why, Gomez stated (via Washington Post), "We wanted to do in a way where it was honest and we wanted to make something that can hopefully help people because suicide should never ever be an option."
Netflix will reportedly implement the changes to 13 Reasons Why as soon as this week. Below is the full statement regarding new and modified trigger warnings:
"There has been a tremendous amount of discussion about our series 13 Reasons Why. While many of our members find the show to be a valuable driver for starting important conversation with their families, we have also heard concern from those who feel the series should carry additional advisories. Currently, the episodes that carry graphic content are identified as such, and the series overall carries a TV-MA rating. Moving forward, we will add an additional viewer warning card before the first episode as an extra precaution for those about to start the series and have also strengthened the messaging and resource language in the existing cards for episodes that contain graphic subject matter, including the URL 13ReasonsWhy.info—a global resource center that provides information about professional organizations that support help around the serious matters addressed in the show."
While we wait for these updates to take effect, find out what really happened in the last episode of 13 Reasons Why.