13 Reasons Why Star Christian Navarro Talks Possible Second Season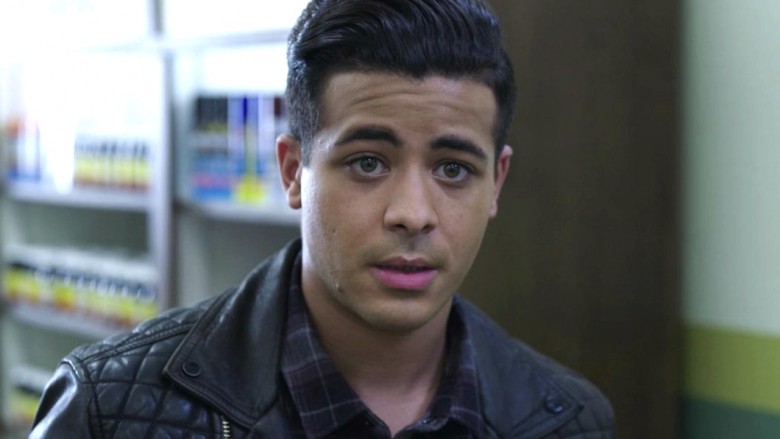 Contains spoilers for 13 Reasons WhyAccording to star Christian Navarro, there are plenty more secrets to uncover in 13 Reasons Why.
Navarro, who plays the "unhelpful Yoda" Tony in the Netflix drama series, spoke with Entertainment Weekly on the possibility of a second season. Fans witness the death of Hannah Baker (Katherine Langford) in the season 1 finale, but Navarro explained that there's another side to the narrative, one filled with unknowns and truths yet to be revealed.
"We have secrets, none that I choose to reveal right now, but hopefully we get to explore it in a second season. I think there's a lot more to the story," said Navarro.
Some of those secrets may include Tony's backstory. Because Tony is a minor character in Jay Asher's 2007 novel of the same name, which serves as the basis for the Netflix smash hit, and because Asher hasn't penned a sequel, there's room in the series for exploration and deviation from the source text.
Perhaps Navarro's character, who was made gatekeeper to Hannah's secrets and guardian of her tapes, will show an unexpected dark side or find himself in hot water in the potential new season. As Navarro mentioned, Tony is "culpable in a lot of ways for holding onto [the] tapes, so he's go to pay some sort of consequence in that regard."
The Hollywood Reporter recently reported that 13 Reasons Why is nearing a renewal with Netflix, and that a "writers room for the sophomore run has been up and running for a few weeks." However, the streaming service declined to comment.
If 13 Reasons Why actually snags a second season in the future, the buzz about the show will likely continue. Many viewers have debated whether the Brian Yorkey-created series took things too far, particularly the graphic depictions of suicide and rape. Yorkey himself commented that the minds behind the show hope it can "spark a conversation" that will make a difference.
"What we hope, as good television can do, is that it gets people talking. If they can talk about what happened to Hannah and Jessica [who were raped] and what these kids went through, they can talk about what they're going through in their own lives. That has to happen first before anything can get better," Yorkey told The Hollywood Reporter.
It appears fans will have to sit back and wait to see if 13 Reasons Why becomes 14 Reasons Why with a second season. Until then, read up on just what happened at the end of season 1.