The CW's Naomi - What We Know So Far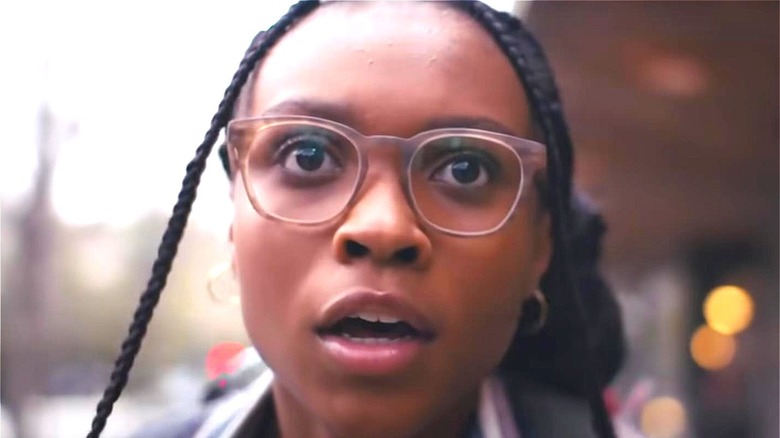 The CW
The Arrowverse is about to get even bigger, as "Naomi" is about to join the ranks alongside other shows like "The Flash," "DC's Legends of Tomorrow," and "Batwoman." The character is a recent addition to the DC Universe, debuting in her own series in September 2019 from critically acclaimed writers Brian Michael Bendis and David F. Walker, with art by Jamal Campbell. The original comic sees Naomi discover she has ties to superheroes after Superman and the alien villain Mongul crash into her hometown. Her curiosity takes her further than she'd ever imagined, and she winds up becoming an incredibly powerful figure.
The "Naomi" comics became hugely popular because they put a young Black hero in the spotlight and gave her a mystery to solve, without falling into the sort of generic tropes that Black characters often have to deal with. Naomi's success proves that comics can be diverse and unique, while providing genuine representation. So, it's no wonder The CW and legendary director Ava DuVernay sought to put Naomi in the Arrowverse, and her live-action debut is only around the corner.
What's the release date for The CW's Naomi?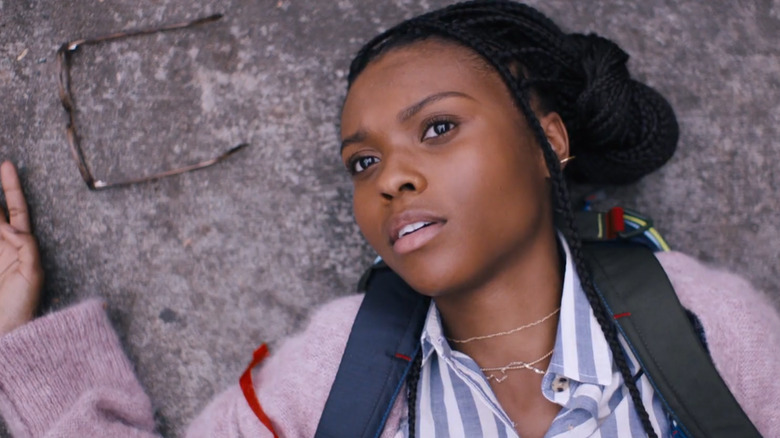 The CW
As we already mentioned, the "Naomi" comics only debuted in 2019, so it took a little time for the character's popularity to prove itself before she warranted a live-action appearance. Academy award winner Ava DuVernay started developing the project at the end of 2020 with "Arrow" alum Jill Blankenship (via Deadline) and The CW quickly greenlit a pilot for the series. This enthusiasm for a new project from DuVernay shouldn't be surprising, since DuVernay is an Emmy-winning director, and her work on the Netflix series "When They See Us" was met with critical acclaim.
The pilot episode was clearly a hit with the network: Ava DuVernay confirmed on Twitter in August that filming had started on Season 1, Episode 1. The series doesn't have a specific premiere date, at this time of writing, but it is set to arrive at some point in 2022. It seems likely it will arrive later on in the year, since the show will need some post-production work to bring some of the necessary superpowers and action scenes to life.
Who's in the cast of The CW's Naomi?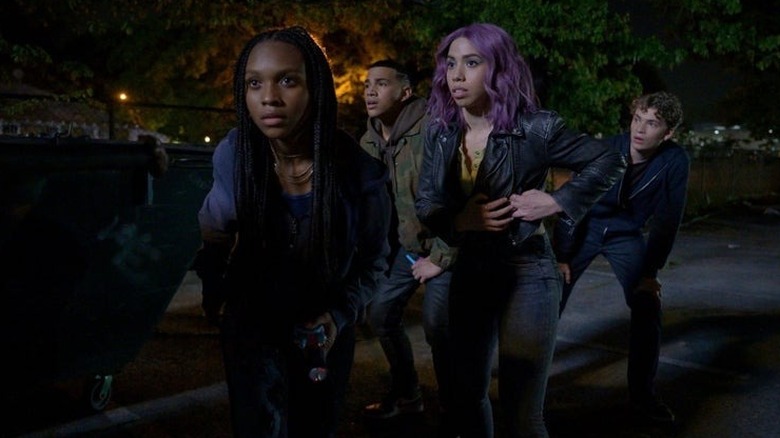 The CW
There's a whole bunch of new stars heading to the Arrowverse, and that's definitely a good thing. Naomi herself is being played by Kaci Walfall, an actor who has already proven that she can command the screen in other shows like "Person of Interest," "Power," and Queen Latifah's "The Equalizer" series on CBS. "Naomi" marks Walfall's first leading role, and it'll be great to see her get the chance to really stretch out her talents. She'll also be joined by Camila Moreno as Naomi's love interest, Lourdes, a girl who works in a vintage store, while Alexander Wraith plays Dee, the owner of a tattoo parlour.
However, the most interesting casting is "Wu Assassins" star Cranston Johnson as Zumbado ... and anyone familiar with the "Naomi" comics should recognize the name, since Zumbado is the main villain of the series. In the comics he hails from another universe where there are only a limited number of superheroes, and he winds up facing off against Naomi for several reasons in the Bendis and Walker series. 
A version of Superman is also said to appear in the show. While not confirmed, it's highly likely that Tyler Hoechlin will briefly reprise his role as the Kryptonian, since he's the Arrowverse's resident Man of Steel.
What's the plot of The CW's Naomi?
DC Comics/Jamal Campbell
"Naomi" follows the titular character as she tries to learn more about her mysterious past, and her investigation ultimately takes her through the multiverse looking for answers. In the comics, it is eventually revealed that she comes from an alternate Earth after an evil super-being called Zumbado rises to power. He starts targeting other heroes, including Naomi. Thankfully, her superhero parents manage to send her away into another universe to hide her from him. 
A synopsis released by The CW teases that Zumbado is going to be an immediate threat to Naomi when she's older, as it reads "After an encounter with Zumbado (Cranston Johnson, "Filthy Rich"), the mysterious owner of a used car lot, leaves her shaken, Naomi turns to tattoo shop owner Dee (Alexander Wraith, "Orange Is the New Black"), who becomes her reluctant mentor." The synopsis also teases that the series will reveal huge revelations about the Arrowverse, saying "what she [Naomi] discovers will challenge everything we believe about our heroes."
Sounds pretty cool right? Speaking of other heroes, there's definitely some parallels to be made with Naomi and Superman, since they're both refugees from a doomed world. Although the titular hero has vastly different powers to the Man of Steel, as she can emit a powerful energy that she can blast opponents with, as well as make herself fly. 
Hopefully, "Naomi" fits in well with the Arrowverse when it arrives in 2022.