Superman & Lois Season 2 - What We Know So Far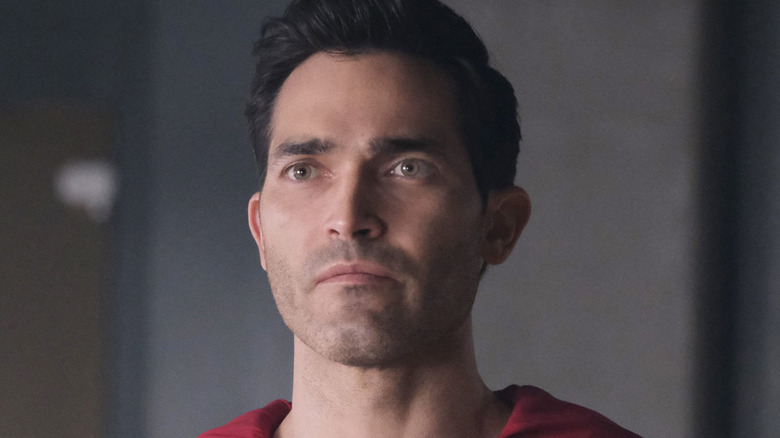 The CW
The latest show set in the Arrowverse continuity, "Superman & Lois," debuted on The CW earlier this year to popular and critical acclaim. Tyler Hoechlin reprised his previous "Supergirl" guest role as an older and wiser Clark Kent, otherwise known as Superman. Now married to Lois Lane (Elizabeth Tulloch) and raising teenage sons, Jonathan and Jordan, the family settle in Clark's hometown of Smallville, Kansas, after a family tragedy. Their new lives are upended, however, by the return of Clark's past as well as Jordan's developing superpowers.
Critics aggregated on Rotten Tomatoes praised the show for the stars' performances as well as the unusually dramatic tone. Liz Shannon Miller of Collider wrote that "its inherent heartfelt sincerity brings with it a lot of promise; promise it may be able to live up to." 
Despite delays caused by the COVID-19 pandemic, the show finished production and aired its first season starting in March. It was promptly renewed for a second season on The CW, via Deadline, and is now back in production. Here's everything we know currently about "Superman & Lois" Season 2.
Updated September 15, 2021: Updated with new information revealed pursuant to the "Superman & Lois" series return to production on Season 2.
What's the release date for Superman & Lois Season 2?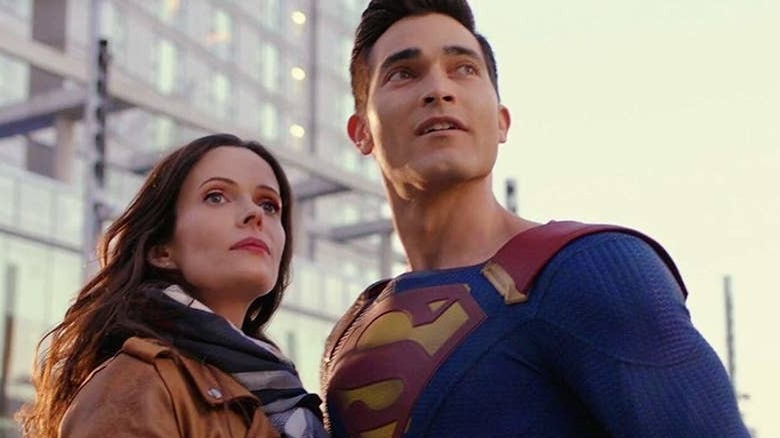 The CW
"Superman & Lois" is definitely coming back for a second season thanks to the show's positive reception; the only question is when. The show finished it's 15-episode first season this summer, airing its season finale back in mid July. Considering how much time and effort it takes to write, edit, and produce a season of television, let alone a season of a "Superman" show, don't expect "Superman & Lois" to return until at least January or February 2022.
The CW has already mostly confirmed this by leaving the show off of their fall 2021 schedule, suggesting that they'll go for a midseason premiere instead. It'll be a long wait for new fans of the Kent family, but considering how much work the production put into making "Superman & Lois" with the scale of feature films (via Deadline), it should be well worth it when Season 2 finally arrives.
Who's in the cast of Superman & Lois Season 2?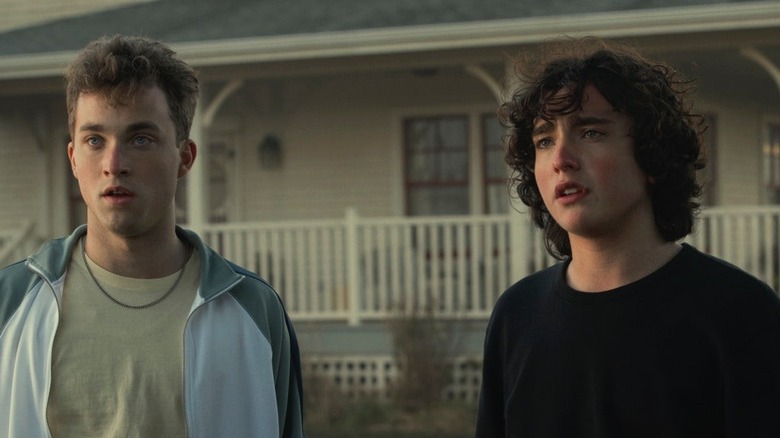 The CW
The main cast of "Superman & Lois" is currently almost certain to return for Season 2, including Hoechlin as Clark aka Superman, Tulloch as Lane, and Jordan Elsass and Alex Garfin as their sons, Jonathan and Jordan.
The first season has now concluded, so we have a better sense of who might play a major role in the sophomore run. All of the main cast members seem set to return for Season 2, including Emmanuelle Chriqui as Lana Lang, an old friend of Clark's; Erik Valdez as Kyle Cushing, Lana's husband; Dylan Walsh as General Sam Lane, Lois' father; and Wolé Parks as John Henry Irons, aka Steel. This may change, though no major fluctuations have been announced during the hiatus, and since Season 2 is now in production, it seems likely we'll have a full roster when the show returns in 2022.
What's the plot of Superman & Lois Season 2?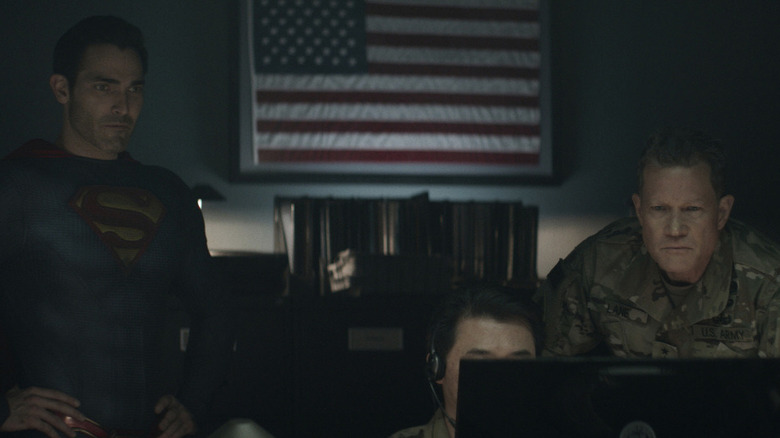 The CW
It would make sense if Season 2 followed the consequences of billionaire Morgan Edge revealing himself as Tal-Rho, the half-brother of Kal-El who is determined to resurrect Krypton on Earth. Not only does this mean Superman isn't the only "last son of Krypton," but it could also suggest Edge wants to outright destroy Clark's adopted planet. We'll have to wait and see if his scheme is finished by the first season finale or if he'll become a recurring villain by next season.
We did get one tantalizing tidbit of information courtesy of Lois Lane herself, Elizabeth Tulloch. Once a reporter, always a reporter, it would seem. On September 14, presumably marking her return to work on the set of Season 2, Tulloch tweeted a photo of the script for Episode 201, which clearly displays the episode title "What Lies Beneath." It's a pretty ominous title, so speculate wildly as you will.