Inside Mark Harmon And Rocky Carroll's Friendship On NCIS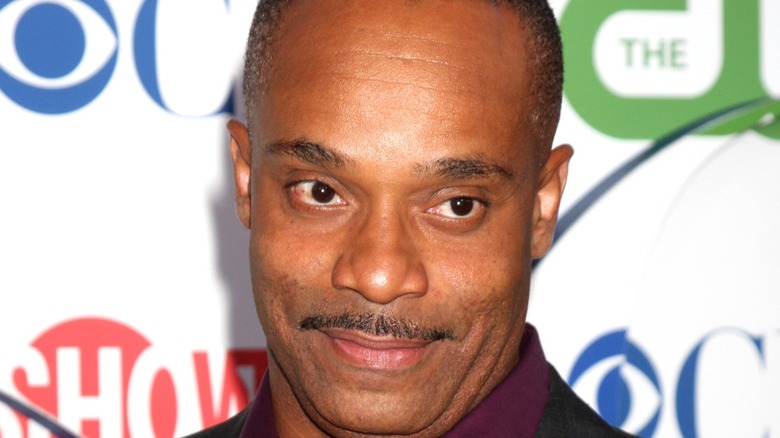 Kathy Hutchins/Shutterstock
"NCIS" characters Leroy Jethro Gibbs (Mark Harmon) and Leon Vance (Rocky Carroll) have a very interesting relationship on the long-running CBS crime drama. The pair's tense relationship emerges when they have hash decisions out together from episode to episode. However, they also maintain mutual respect for one another. Gibbs' respect for Vance is especially high considering how much the latter joins the team during investigations, rather than maintaining a distant role as an NCIS director.
The kind of chemistry Harmon and Carroll exhibit while in character on "NCIS" is both rare and palpable. But, as it turns out, the actors' onscreen bond is not solely down to the magic of their craft. Instead, as Carroll revealed in a May interview with CBS Los Angeles, the pair have known each other for more than 20 years and even worked together on another CBS drama. So, how did the long, winding road bring Carroll and Harmon together not once but twice in their storied careers?
Rocky Carroll knows Mark Harmon from another CBS show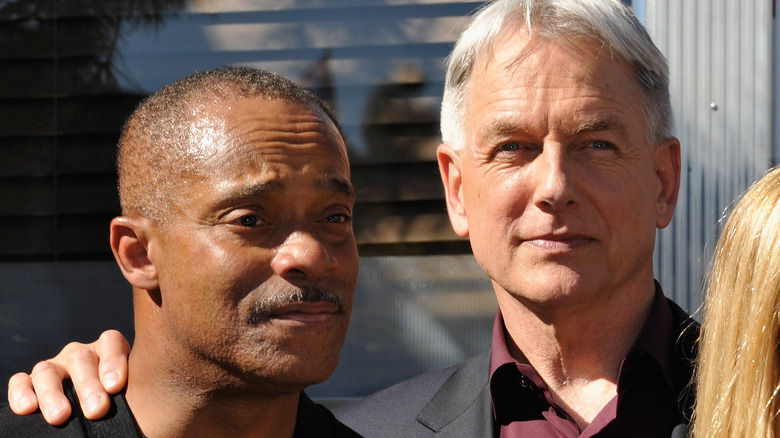 Michael Tullberg/Getty Images
As revealed by Rocky Carroll during his interview with CBS Los Angeles earlier this year, the actor has known "NCIS" star Mark Harmon for a long time. He shared, "I was pretty fortunate because I had a pretty long relationship with CBS before 'NCIS' came on my radar. I had worked on several CBS shows. [Harmon] and I actually met on 'Chicago Hope' back in the '90s. We were both members of the cast of 'Chicago Hope' for three seasons."
If you were around in the mid to late '90s, you might've watched the plethora of hospital-based dramas on television. One of those shows likely would've been CBS's "Chicago Hope." The show was on the air from 1994 and wrapped in 2000, according to the show's IMDb profile, and followed the lives of staff at a Chicago hospital. Both Carroll and Harmon joined the "Chicago Hope" cast in 1996 as Dr. Keith Wilkes and Dr. Jack McNeil, respectively.
"Chicago Hope" showcased the early talents of more than one CBS star. In addition to Carroll and Harmon, "Criminal Minds" actors Mandy Patinkin and Thomas Gibson — aka Jason Gideon and Aaron Hotchner, respectively — also appeared on the medical drama, per IMDb. Additionally, familiar "NCIS" face Lauren Holly, who played Director Jennifer Shepard for three seasons before Carroll took over, also showed up on the '90s series.
Rocky Carroll is grateful for Mark Harmon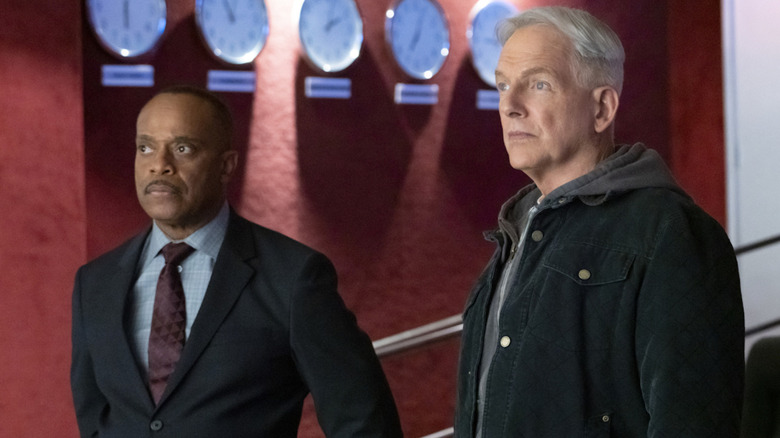 Bill lnoshita/CBS
It wasn't until Rocky Carroll's "NCIS" audition that he reconnected with Mark Harmon following their time together on "Chicago Hope." The actor joined during Season 5 and, as he told CBS, never expected to stick around on the crime procedural this long. He recalled how his audition went while speaking with CBS in May. He shared, "The next time I saw him was during the end of season five of 'NCIS.' My audition had less to do with me auditioning and more to do with [Harmon] saying, 'I know this guy, I like him, [and] you should hire him.'"
Carroll also noted his relationship with Harmon influenced the development of his character, NCIS Director Leon Vance, during the actor's time on the show. "Over time [Vance] becomes a part of the team, even though he is the head of the organization," he told CBS. "The writers gave me a lot of leeway with regard to that. Having had a relationship with [Harmon] prior to that was a huge help as well. We just have fun going back and forth."
In a 2009 HuffPost interview, Carroll said that Harmon truly is a "quarterback" and the "ultimate collaborator" given his ability to go back and forth with Carroll on screen. It's clear both actors have a level of appreciation for each other that ended up serving "NCIS" very well, which only makes Harmon's recent exit as a series regular on Season 19 all the more bittersweet.