The Real Reason Chicago Hope Was Canceled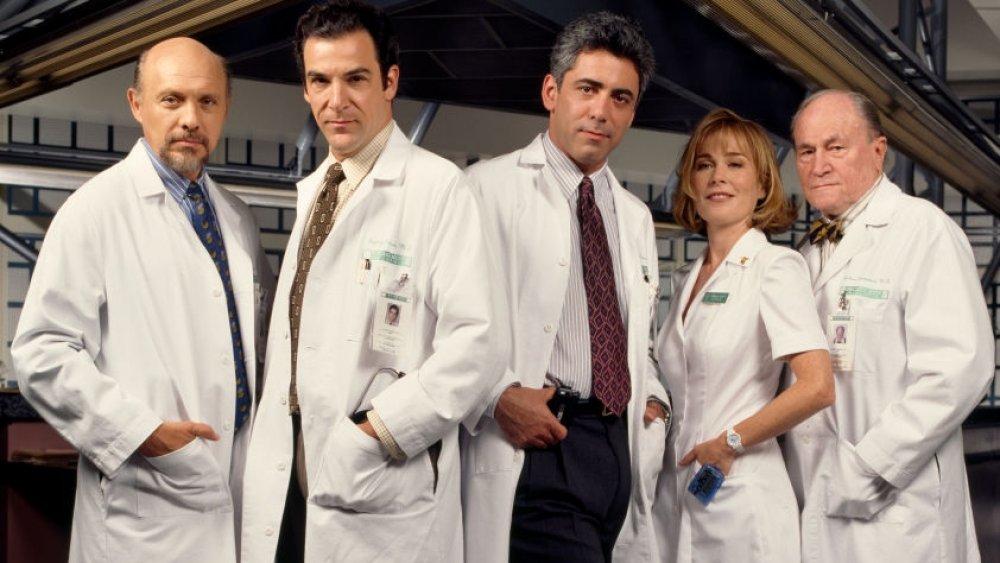 CBS
For six seasons between 1994 and 2000, the CBS medical drama Chicago Hope — created by the legendary David E. Kelley — enthralled audiences with its well-drawn, slightly dysfunctional cast of characters and high stakes, often ripped-from-the-headlines cases. Its core cast expanded and grew over its run, but from its first season, its cast was well-stocked with talent. The show starred Mandy Patinkin as Jeffrey Geiger, a prodigiously talented but extremely troubled surgeon; Adam Arkin as Dr. Aaron Shutt, a renowned neurosurgeon and Geiger's best buddy; Hector Elizondo as Phillip Watters, the often combative chief of staff; E.G. Marshall as Arthur Thurmond, a respected veteran surgeon worried he's approaching the end of his career; and Roxanne Hart as Camille Schutt, a nurse who has trouble separating her personal and professional lives.
The series was widely praised by medical professionals for being as accurate a portrayal of life in a major metropolitan hospital as you were likely to find on network television, and in later seasons, its cast grew to include the likes of Christine Lahti, Barabara Hershey, Eric Stoltz, Carla Gugino, Lauren Holly, and Mark Harmon, making its ensemble one of the deepest pools of talent on television. As its ratings began to decline, though, Chicago Hope was forced to undergo a significant shakeup for its fifth season — and at the end of its sixth, the show was canceled. While it had endured the requisite amount of behind-the-scenes drama during its time on the air — including the departure and return of both Kelley and Patinkin — fans were still a bit surprised that such a well-regarded series ended after such a relatively short run. What happened? We decided to take a trip back in time to discover the real reason Chicago Hope was canceled.

Chicago Hope was on the bubble after season 5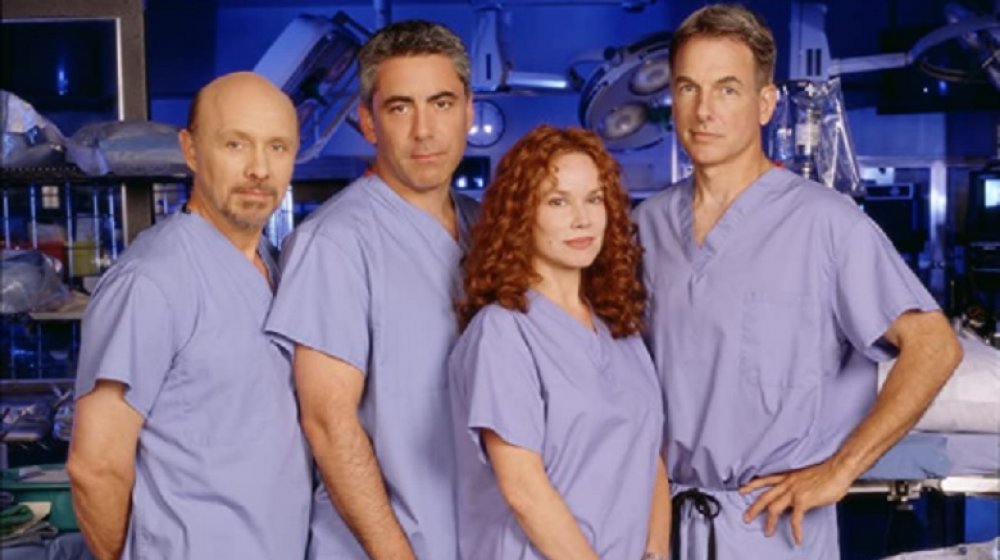 CBS
Even as new faces continued to join the cast of Chicago Hope, others were heading out the door — including Marshall, who left after the first season, and the popular Patinkin, who departed after season 2. With near-constant comings and goings of cast members and shuffling of the show's time slot — the series premiered on a Sunday before moving to Thursday, then Monday, then Wednesday, then Thursday again — Chicago Hope would have faced a tough road in its later seasons in any event. But by the end of the fifth season, CBS had apparently become convinced that the show was too bloated to lumber forward, and it may very well have ended after its fifth season if not for the intervention of Kelley.
The series' creator had exited in 1995 in order to focus on other projects, but with Chicago Hope facing cancellation in 1999, he was prompted to return after a conversation with CBS execs. In a sit-down with SF Gate that year, Kelley revealed that he and the executives were in agreement about one thing: the series would need major surgery before moving forward. "Chicago Hope was in trouble in terms of getting renewed," Kelley said at that time. "Along with that, Mandy [Patinkin] had expressed an interest in coming back. We met with CBS and pretty much agreed that in order for Chicago Hope to come back, it would really have to be reborn. Sweeping changes would have to be involved."
The changes made for that sixth season were sweeping, indeed, and came with an in-universe explanation. Patinkin's Jeffrey Geiger returned in the season 5 finale, not as a doctor, but as Chairman of the Board, determined to clean house. He took a figurative axe to the hospital's staff — the result of Kelley's decision to do the same to his cast. Gone for season 6 were Lahti (who had won an Emmy for her role), Stoltz, Vondie Curtis-Hall, Peter Berg, Jayne Brook, and Stacy Edwards — one of the biggest bloodbaths in the history of ensemble TV dramas.
An unexpected cultural phenomenon was the nail in the coffin for Chicago Hope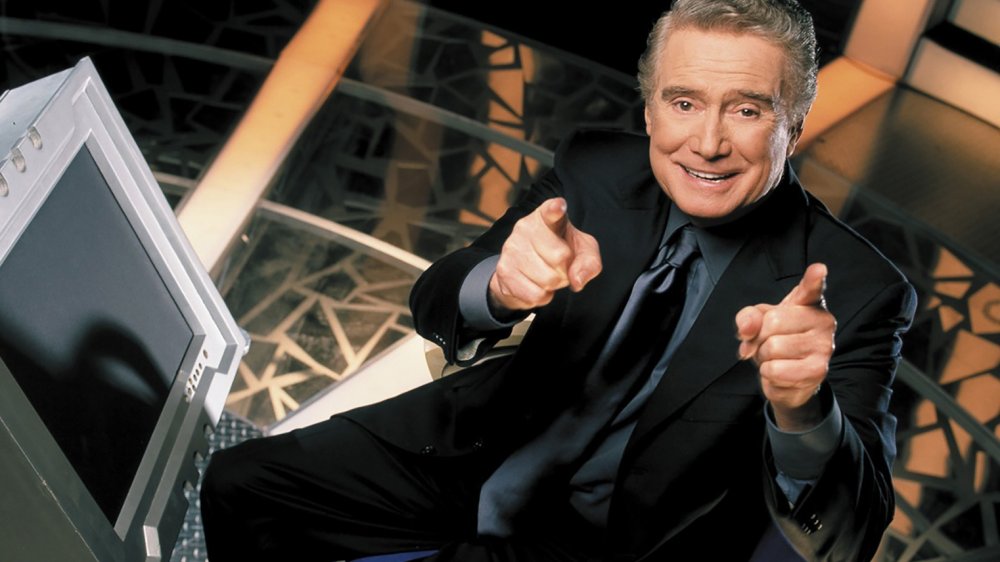 ABC
In an article published on May 4, 2000, the Chicago Tribune speculated about the future of the series, which would ultimately have its fate confirmed when CBS announced its fall schedule a couple weeks later. Cast members and producers lined up to express their hope that the series would survive, but a bit of grim foreshadowing was offered by Harmon.
"We've been getting our brains kicked in" by ABC's Who Wants to Be a Millionaire, Harmon said, noting that it wasn't as if Chicago Hope was alone in that respect, as the game show was a culture-dominating phenomenon at that time. "So has everybody. But in the long run of things, if shows like Chicago Hope disappear at the cost of shows like [Millionaire], it's a big loss."
This, in fact, turned out to be the case. CBS axed Chicago Hope, and the series wan't alone; other well-regarded serials such as Beverly Hills, 90210, Boy Meets World, Party of Five, and The Pretender also bit the dust that year. Hope's cast of veterans largely landed on their feet, though — including Harmon, Rocky Carroll (who portrayed E.R. doctor Keith Wilkes for Hope's last four seasons), and Holly, who would all go on to co-star on NCIS, another CBS drama which debuted in 2003 and continues to air to this day.