How Does AHS: Double Feature Connect To The Other Seasons?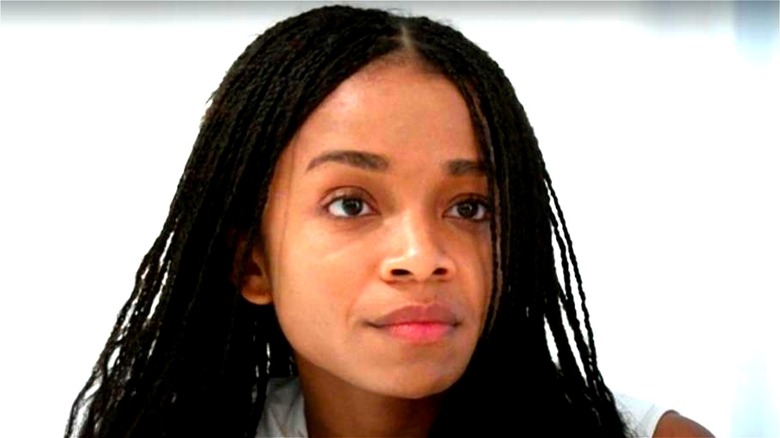 FX
The FX series "American Horror Story: Double Feature" provided its final shocks and scares of the season this past Wednesday, Oct. 20, with a blood-soaked ending to Part 2, "Death Valley." Now, viewers are wondering if there's any possible connections they may have missed to Ryan Murphy's other "AHS" shows. 
"Double Feature" started out with the telling of part 1, "Red Tide," which focused on the vampire-esque residents of Provincetown. The finale for that installment aired on Wednesday, September 22, before the miniseries rolled over into "Death Valley" the following week. "Double Feature" turned its attention to aliens for Part 2, as they eventually establish a breeding ground on Earth. 
With other seasons of "AHS" connecting to each other in years past, many fans felt like there would be callbacks and cameos for this go around. Here, we will discuss exactly what those connections may have been, if there are any at all.
Double Feature appears to be a standalone season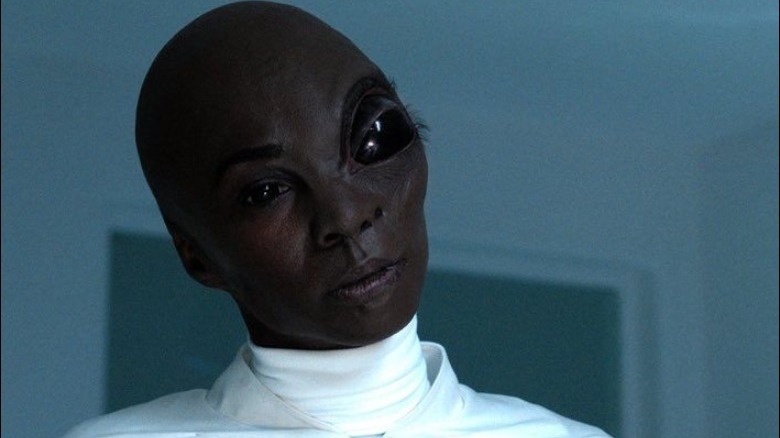 FX
While many "AHS" fans were hoping that "Double Feature" would somehow connect to previous seasons, that doesn't appear to be the case. Part 2, "Death Valley," was looked at as being a possible follow-up to Ryan Murphy's alien storyline in "American Horror Story: Asylum" (Season 2). However, the finale failed to link the two shows, leaving many fans disappointed (via Reddit).
"Can we just be honest and say no one wanted aliens unless they connected to asylum and we got aliens we didn't want instead," joked u/Justinphils. "They ruined both of the show's big endgames (Aliens and the Antichrist)," added u/Supreme64. "The magic is gone for me."
Although many were upset, some did heap praise on "Double Feature" for being different and unique. "Both Red Tide and Death Valley are testaments to why they should honestly stop trying to connect any AHS seasons at all, and let them each live in their own little universes," wrote Redditor u/IntrinsicGamer. "You can do endings like this where it's like "yeah, the world is f***ed" and really not have to worry about the repercussions. I hope that's what this is a sign of, and if that's the case, I'll accept this ending far more."