Disney's Live-Action Aladdin Will Probably Be A Musical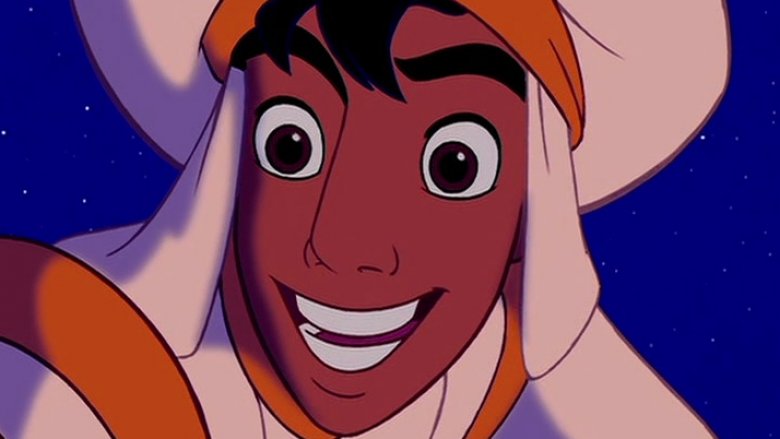 Never fear, Disney fans: sounds like there will be plenty of song-and-dance antics in the live-action Aladdin remake.
Director Guy Ritchie recently sat down for an interview with Nerdist, during which he revealed that his take on the animated Disney film will most likely be a musical. Given the infectious, upbeat energy of the 1992 original, Ritchie said it would "be tough not to make [Aladdin] a musical," a statement sure to make long-time Aladdin fans quite happy.
Ritchie admitted that it's "too early" to reveal any additional information on his personal direction, how exactly the final film will shape up, or which particular songs will be preserved for the upcoming iteration. However, he did express confidence in the project and his connection to it.
"I've really just immersed myself into [Aladdin]. So I'm still looking for cast members, we still haven't found exactly which direction we're going in," Ritchie explained. "I'm confident that at some stage it will reveal itself to me, but right now it's just a bit too premature."
Though it's unclear which path the live-action flick will bound down, if things go to plan, we could very well hear signature tunes like "Prince Ali" and "A Whole New World" when the new Aladdin is released.
Ritchie's announcement, and the live-action take on Aladdin as a whole, comes in a Disney remake-heavy era of film. From the blockbuster hit Beauty and the Beast to director Jon Favreau's upcoming The Lion King refresh to the Tim Burton-backed Dumbo, movie studios have been planning and releasing live-action Disney flicks on what seems like a constant loop. Perhaps the biggest question fans have when hearing of such plans is, "Will the new movies feature the same songs?"
Where Ritchie tackled the inquiry head-on and with apparent conviction, other directors have skirted around it. In the recent past, Niki Caro, the director set to tackle a live-action Mulan, stated that her version of the Disney classic wouldn't feature any songs. Caro then retracted her initial comment just a few weeks later to clarify that the film would "for sure" include music.
Additionally, Ritchie's comments on the mood of the film fall in line with a previous statement made by Disney production head Sean Bailey. He described the live-action Aladdin movie as "highly energized Guy Ritchie Disney musical" (via Vulture). Now that Ritchie himself has confirmed the singalong nature of the film, it appears fans will be in for a treat when Aladdin is finally released.
Casting for Aladdin isn't yet complete, but it's currently underway. Past chatter has suggested that Will Smith is in talks to play Genie, the role originated by the late Robin Williams. If officially cast in the flick, Smith could bring a new voice to old tunes and may even belt out a few extra songs written for the new movie.
Aladdin is slated to begin filming this summer. While we wait for more details on the film, check out the creepy stories behind Disney's princess movies.