Will Smith In Talks To Play Genie In Disney's Live-Action Aladdin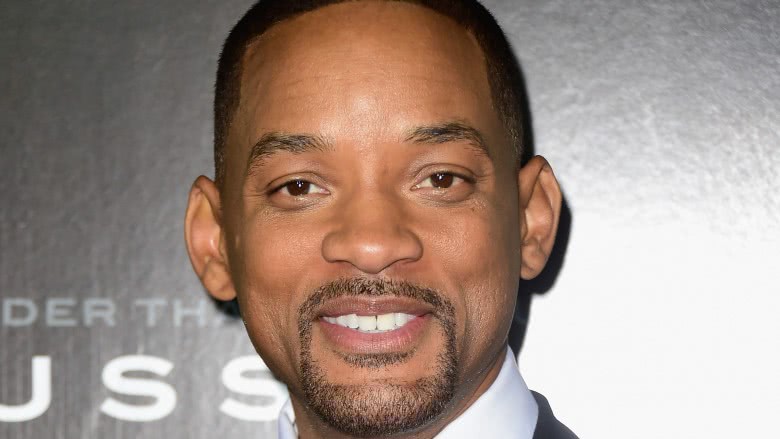 Getty Images
Will Smith may have said no to Disney's live-action Dumbo, but he's reportedly now circling another one of the studio's upcoming projects: Aladdin.
Deadline reports that the Suicide Squad star is in talks to play the Genie in the film, a role made famous by Robin Williams in the hugely popular 1992 animated movie.
Producers for Aladdin recently began a search for the two leads ahead of a six-month shoot in the U.K. Guy Ritchie (Sherlock Holmes) is set to direct the movie, which the studio called an "ambitious and nontraditional" take on the classic story. It comes from a script by John August (Big Fish), and will tell a nonlinear story, similar to Ritchie's films Snatch and Lock, Stock and Two Smoking Barrels.
Filling the role of the Genie is one of the toughest tasks for the film, considering how iconic Williams' performance has become. Smith's star power could be an interesting addition to the movie, which seems to be looking for unknowns for the roles of Aladdin and Jasmine. However, as mentioned earlier, this isn't the first time that Smith has gotten close to one of Disney's live-action projects, and Deadline reports that talks are still in their early stages. That means Smith's involvement could poof away soon.
Should he sign on to Aladdin, he could also end up playing the lead in a discussed live-action prequel set in the realm of genies. The movie, set to tell the story of how Aladdin's Genie ended up stuck in a lamp, was initially intended to be released before the Aladdin remake, although it's unclear if that is still the case. The script for the movie, called Genies, comes from Damian Shannon (Friday the 13th) and Mark Swift.
Aladdin is just one of many live-action remakes that Disney has planned.