Mulan Director Walks Back Comments That Live-Action Remake Won't Include Songs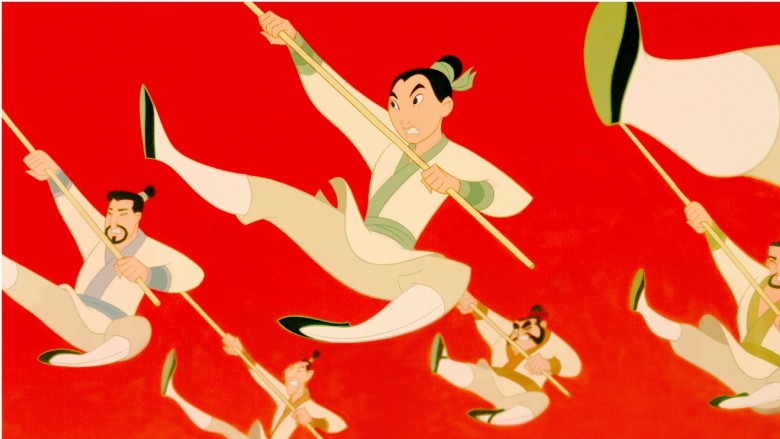 It looks like that live-action Mulan remake may not be songless after all. Director Niki Caro, who had previously told Moviefone that, from what she knew, there were no songs included in the movie, clarified her comments to The Los Angeles Times, saying that it actually hasn't been decided yet.
"I don't know where that's come from," she said, adding that she hasn't even started work yet on the film and that, in the earlier interview, she was just repeating tentative things she had heard. "We've never talked about songs, and no decision has been made." Caro also said that, even though she set off a lot of fan rage by saying that the live-action remake wouldn't include any music, she is still enthusiastic about the project. "It is exciting that people are this passionate," she said.
Disney's most recent live-action remake, Beauty and the Beast, which includes the songs from the original as well as a few new numbers, has broken box office records left and right since its March 17 premiere; however, even that movie still underwent a lot of discussion on whether or not to include the songs. Director Bill Condon told The Hollywood Reporter that he nearly backed away from the film when Disney said that they didn't want to do a full-on musical (the studio apparently wanted to do "a musical to a degree, but only half full of songs"),  but ended up coming back when they decided that they wanted to emulate the classic cartoon with all of the musical numbers.
As far as Mulan goes, there are definitely quite a few fans who will get very upset if the movie doesn't include at least a few songs. However, it's possible that this music could be something that doesn't fit with Caro's vision. The director has said she wants to make "a big, girly martial arts epic" that is "extremely muscular and thrilling and entertaining and moving," something which, potentially, could mean a Disney movie without music.
Mulan is due out on Nov. 2, 2018. While we wait, check out the creepy stories behind Mulan and other Disney princesses.