Disney Begins Casting Live-Action Aladdin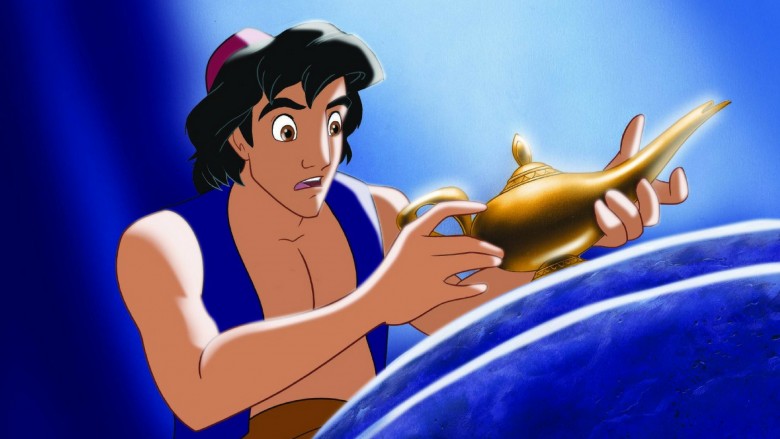 Disney
Disney's live-action Aladdin remake is getting underway faster than anticipated. According to an open casting notice for the lead roles of Aladdin and Jasmine, the movie is set to begin rehearsals in April of 2017 in advance of a July shooting date. The six-month United Kingdom shoot is expected to wrap in January of 2018, meaning that the movie could potentially be heading for a late 2018 or early 2019 release.
The original Aladdin cartoon, which starred Scott Weinger, Robin Williams, Linda Larkin, Jonathan Freeman, and Gilbert Gottfried, won two Academy Awards after its release in 1992, including best original song for "A Whole New World." It seems like music is set to be a big part of the live-action remake as well– the casting notice calls for people who can sing and notes that dance experience is a plus. The notice should help to quell the fears of fans who are worried about Disney white-washing the remake, as it notes that the characters are Middle Eastern. The studio is looking for people between 18 and 25 years old.
Guy Ritchie (Sherlock Holmes) is set to direct Aladdin, which the studio calls an "ambitious and nontraditional" take on the classic story. According to The Hollywood Reporter, the movie, which comes from a script by John August (Big Fish), will tell a nonlinear story, similar to Ritchie's films Lock, Stock and Two Smoking Barrels and Snatch. Those interested in auditioning for the film can email a photo and video of themselves singing to ctcastingoffice@gmail.com.
Disney has also discussed making a live-action prequel to Aladdin set in the realm of genies, specifically telling how Aladdin's Genie ended up stuck in a lamp. The initial goal was to release the film before the Aladdin remake, although it is unclear if this is still the case. The script for the movie, called Genies, comes from Friday the 13th's Damian Shannon and Mark Swift.
The two movies aren't the only live-action projects that Disney has in the works. The most notable is Beauty and the Beast, starring Emma Watson and Dan Stevens, which is set to be released on March 17. After that comes a live-action The Lion King, Mulan, Dumbo, and more. You can see the full list of every live-action remake Disney is planning to make over at Nicki Swift.