Here's What Charlie Cox Really Thinks About Returning As Daredevil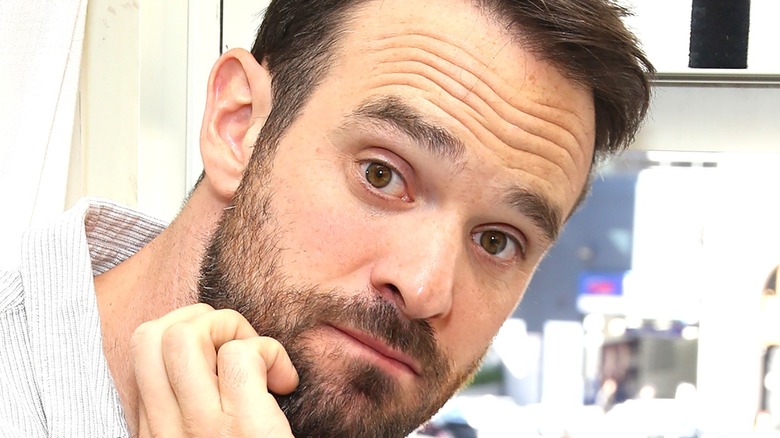 Walter Mcbride/Getty
When it comes to former stars returning to the Marvel Cinematic Universe, there aren't many names that come up more often than Charlie Cox. The English actor portrayed Matt Murdock, the titular hero on Netflix's "Daredevil," for three years before taking his final bow in 2018 following the show's cancellation. Cox's performance as Daredevil resonated with fans to the point where many were begging Marvel Studios to give him his own movie. Now, with rumors swirling about various Marvel stars being brought back from years past as part of the studio's Phase 4 multiverse saga, the clamoring for Cox has reached a fever pitch. 
Since "Daredevil" took place in the same timeline as the MCU, many fans feel an appearance from Cox's Murdock could be in the works for future movies like "Spider-Man: No Way Home" and "Doctor Strange in the Multiverse of Madness," which are expected to feature a number of former Marvel stars reprising their roles. 
But what does Cox think about possibly coming back? The actor spoke to SiriusXM's Jessica Shaw recently about the subject, and what he said may not sit well with "Daredevil" fans.
Charlie Cox says be careful what you wish for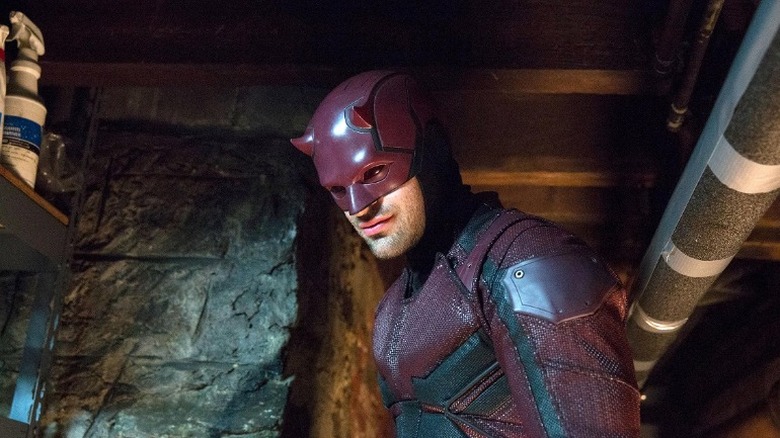 Netflix/Marvel
While the portrayal of Charlie Cox's Daredevil was one that fans relished, he told SiriusXM's Jessica Shaw that they may not that feel the same way a second time around. "You've got to be careful what you wish for," Cox warned. "You come back and it's not as good or it doesn't quite work or it's too much time has passed. It doesn't quite come together in the same way. You don't want to taint what you've already got. If we never come back, you've got these three great seasons and our third season was our best-reviewed. So, the trajectory was up. I am tremendously proud and grateful for what we have."
Cox elaborated that it was simply his time to move on from the Daredevil role and allow Marvel to do other things with it. Should the studio want to visit the character again, however, Cox would be up for an appearance. 
"What happens in the comics is a writer and an artist will team up for a run of a comic...and then there's kind of a reimagining," Cox said. "If there was an opportunity for me to come back as Daredevil, whatever that would look like...If they choose me to do it, there are going to be some elements that are of course the same. Or they might choose someone else and reboot it all over again." 
All three seasons of "Daredevil" are currently available to stream on Netflix.