Jesse Eisenberg To Write, Direct, And Star In Single-Camera TV Comedy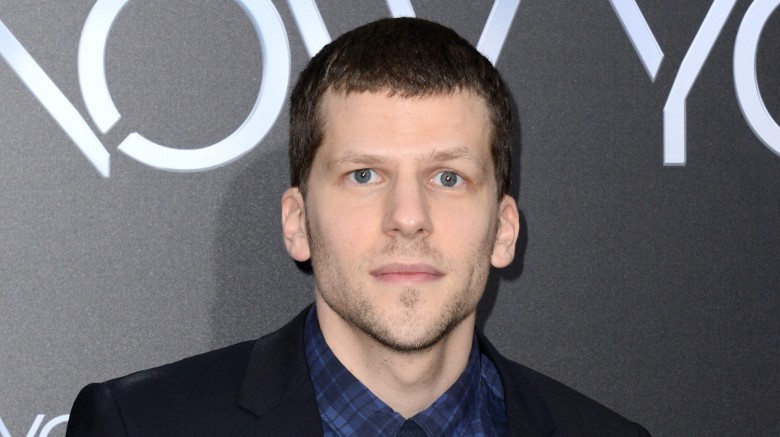 Getty Images
Jesse Eisenberg is going from Lex Luthor to the small screen. According to The Hollywood Reporter, the Batman v. Superman: Dawn of Justice actor will write, direct, and star in a single-camera TV comedy for Bad Robot Productions.
The comedy, called The Market, would follow a recently widowed man who moves to Pittsburgh to live with his adult son, played by Eisenberg. The rough economy causes both men to lose their jobs, forcing them into the unforgiving job market. Eisenberg is set to executive produce the project, which is still in its early stages. Bad Robot's J.J. Abrams will also executive produce, alongside Ben Stephenson.
Eisenberg got his start in TV, appearing in the family dramedy Get Real in 2000. However, since then, he has stuck pretty much entirely to film projects, breaking out onto the scene when he earned an Oscar nomination for The Social Network in 2010. His other notable projects include Zombieland, the Now You See Me franchise, The End of the Tour, American Ultra, and 30 Minutes or Less.
Eisenberg is currently also working on a television adaptation of his first book, a collection of short stories called Bream Gives Me Hiccups. He is set to write and direct the pilot for the series, but he won't star. His other writing experience includes a number of plays, with his show The Spoils recently endings it run on the West End with Eisenberg as the lead. The actor is set to reprise his role as Lex Luthor in the upcoming Justice League.
Bad Robot has been responsible for a number of successful films and TV series, including Lost, Fringe, Person of Interest, and, most recently, Westworld. While there is no word yet on a network or co-stars for Eisenberg's series, with the amount of behind-the-scenes talent, it seems likely that we will be hearing more about the project in the upcoming months. For now, though, see some of the shows that are going to blow everyone away this year.