Yahya Abdul-Mateen II Opens Up About His Approach To Playing Morpheus In Matrix: Resurrections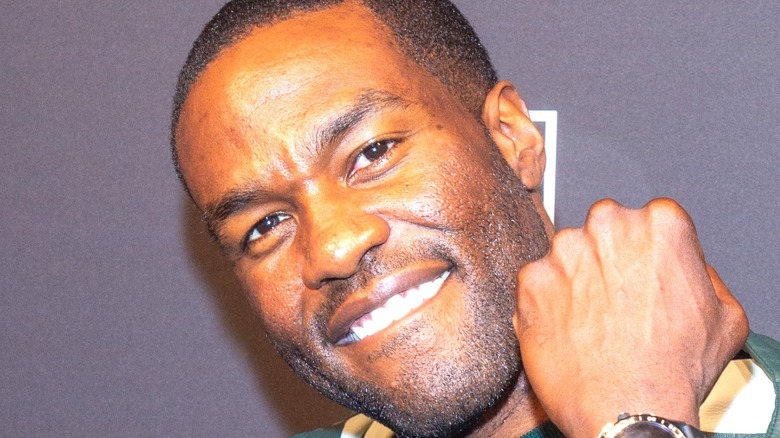 Ron Adar/Shutterstock
"The Matrix: Resurrections" is arguably one of the most intriguing blockbusters of this year, mainly because it's been 18 years since fans last stepped foot into the virtual world on the big screen. Yes, there have been other chapters of the story, including "The Matrix Online" video game and "The Animatrix" — which features nine animated short films in one collection. However, this is the first live-action adventure since "The Matrix: Revolutions." The ending of the trilogy sees Neo (Keanu Reeves) make a new treaty with the Machines, seemingly rejoining the Matrix itself — although there's some ambiguity surrounding his fate.
The stunning first trailer for "Resurrections" sees Neo is back in the Matrix with no knowledge of his past adventures with Trinity (Carrie Ann-Moss) and Morpheus (Laurence Fishburne). He's clearly aged as much as Keanu Reeves has in real time when audiences meet him in the fourth film. The film will clearly dive into why the Matrix looks so different, and it'll definitely explore the reasons behind this new version of Morpheus, played by Yahya Abdul-Mateen II rather than Laurence Fishburne.
The star recently opened up about his latest role, even revealing a little about what makes his Morpheus different to Fishburne's original version.
A self-aware Morpheus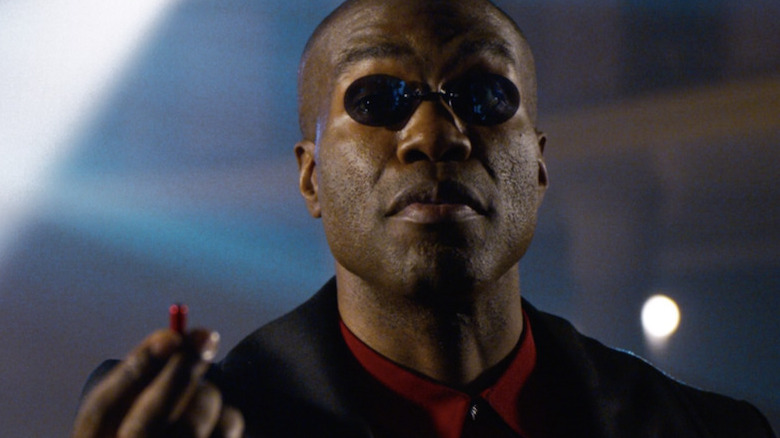 Warner Bros. Pictures
When speaking to Entertainment Weekly about the sequel, the "Watchmen" and "Candyman" star pointed out that he wasn't interested in trying to just play a younger Morpheus because "Laurence already did what had to be done." Instead, the actor says the script allowed him to explore new dimensions within the character: "I think what the script provided was a new narrative and some new opportunities that did make room within the Matrix universe for a new Morpheus."
Although there was some speculation from fans that "Resurrections" would include Morpheus' death from "The Matrix Online," Mateen says he wasn't inspired by the game — also noting that he'd "be bulls—ting" if he said it did. However, the actor did confirm an interesting detail about the hero, saying, "This is definitely a different iteration of the character." He also clarified his point, saying that his Morpheus knows about everything that's come before the sequel: "I play a character who's definitely aware of the history of the Matrix [and] the history of Morpheus," he said.
Yahya Abdul-Mateen II went on to explain that Morpheus "is on a journey of self-discovery" in the Lana Wachowski-directed sequel, before adding, "There's a lot in our story that's about growth, defining your own path. Morpheus isn't exempt from that."
"The Matrix: Resurrections" arrives in theaters on December 22, 2021.