Doug Liman Gives An Update On His Justice League Dark Movie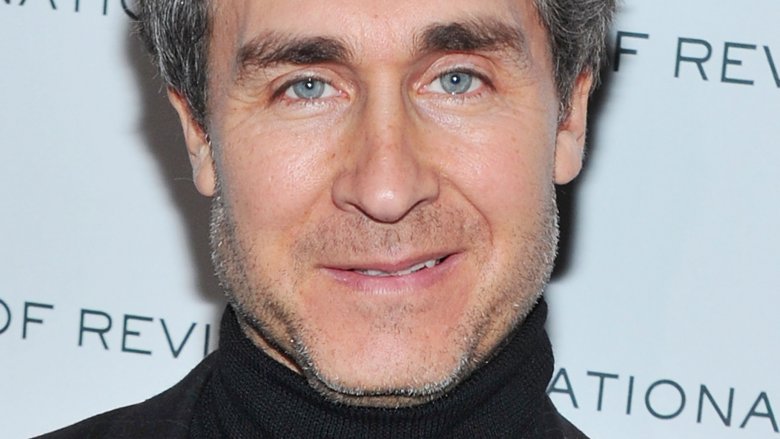 Getty Images
Doug Liman isn't sure when Dark Universe will happen, but he promises the movie is on the way. Liman, who is known for directing movies like The Bourne Identity and The Edge of Tomorrow, recently gave an update to Collider on the upcoming DC film, saying that he's excited to tackle the difficult project.
Dark Universe, based on the comic book series Justice League Dark, will include Constantine, Swamp Thing, Deadman, Zatanna, and Etrigan the Demon. Liman signed on to the film last year after screenwriter Guillermo del Toro dropped out of the director's chair, and, despite reports that the film was being considered for a shoot later in 2017, there have been no updates on casting, filming, or a release date.
"I have to have a passionate connection to my films, which I do with Justice League Dark," Liman said while promoting his upcoming movie The Wall. According to Liman, the way he picks his films is ensuring that he can relate to them, something which is often guided by the experience he had on his previous film. "The Wall is a reaction to Edge of Tomorrow, where I was like, 'I don't need time travel and aliens to take a hero and pin them down in an impossible situation. I can do it in a much simpler way,'" he explained. "The paint is still wet on The Wall. I'm not sure what I'm going to take away from it, and therefore what I'm gonna want to do next."
When Liman does decide to pick up Dark Universe, he has big plans. Liman says he plans on incorporating the same type of real-life superhero feel that he brings into his other movies, finding characters who are "very grounded" but also have a lot of tricks up their sleeves, like Robert Downey Jr.'s Iron Man. "I'm really excited, with Justice League Dark, to actually look at what it's like if I actually tackle a real superhero, but it's not gonna look that different from my other superheroes," he said.
Hopefully Liman, who recently announced the title of Edge of Tomorrow's sequel, will pick up Dark Universe soon– it's one of the upcoming DC movies that we are sure will blow everyone away.