Edge Of Tomorrow Sequel Title Revealed, Emily Blunt's Return Confirmed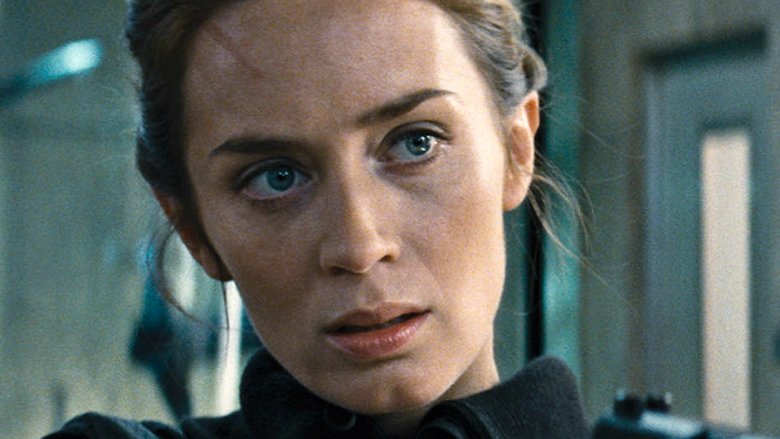 A sequel to the 2014 sci-fi flick Edge of Tomorrow is in the works, one that features an intense (if not slightly silly) title and the return of its female lead.
In an interview with Collider, director Doug Liman initally spoke about his upcoming war thriller The Wall, and then shifted focus to the Edge of Tomorrow follow-up film. Last October, Liman told IGN that Edge of Tomorrow 2 would be heart-stopping, action-packed, and totally unique, a combination potent enough to "revolutionize how people make sequels." Now, Liman has revealed a few juicy specifics that seem to back those claims up. Liman confirmed both the sequel's new title and the return of lead actors Emily Blunt and Tom Cruise.
"It will be called Live Die Repeat and Repeat," Liman stated. Despite the... we'll say interesting title, Liman promised that the film has an "amazing story" sure to impress audiences the world over. "It's incredible! Way better than the first film, and I obviously loved the first film."
Both Blunt and Cruise, who play Major William "Bill" Cage and Sergeant Rita Vrataski, respectively, are amped up about reprsing their roles for Live Die Repeat and Repeat. According to Liman, "Tom [Cruise] is excited about it, and Emily Blunt is excited about it."
Though all hands are seemingly on deck for the sequel, there remains a big unknown: when production will begin. "The big question is just when we'll do it," Liman admitted. However, the director emphasized that the follow-up flick will happen at some point in time. "It's not an if, it's a when," said Liman.
In the past, Liman confirmed that the upcoming film is "a sequel that's a prequel," and explained that he intends to shake up the movie scene with his second installment (via Collider).
"I've had some radical ideas about how to make a sequel that would interest me, in the same way that I had ideas of how you make an independent film... I had these intellectual ideas on how you should make a sequel that are unlike how anybody else makes a sequel, and this script and this idea fit perfectly into that idea," Liman said of the Edge of Tomorrow sequel. "So it's gonna revolutionize how people make sequels... I try to do things [where] the revolution is sort of built into the idea. It's more heresy in the film world for me to pitch things that are sort of unheard of."
Moving forward, Warner Bros. may decide to alter the sequel's title from Live Die Repeat and Repeat to something less clunky and more in line with the Edge of Tomorrow branding. Such a change could help bridge a clearer connection between the first movie and the second one, and save fans confusion when trying to remember the exact name of the sequel. (Let's be honest. It's kind of a mouthful.)
The original Edge of Tomorrow opened to critical acclaim, and scored $370 million at the global box office. Here's the film's official synopsis: "The epic action of Edge of Tomorrow unfolds in a near future in which an alien race has hit the Earth in an unrelenting assault, unbeatable by any military unit in the world. Major William Cage (Cruise) is an officer who has never seen a day of combat when he is unceremoniously dropped into what amounts to a suicide mission. Killed within minutes, Cage now finds himself inexplicably thrown into a time loop-forcing him to live out the same brutal combat over and over, fighting and dying again... and again. But with each battle, Cage becomes able to engage the adversaries with increasing skill, alongside Special Forces warrior Rita Vrataski (Blunt). And, as Cage and Rita take the fight to the aliens, each repeated encounter gets them one step closer to defeating the enemy."
While we wait for more details on Live Die Repeat and Repeat, check out these upcoming sequels you probably didn't know were being made.