Guardians Of The Galaxy Vol. 2 Blasts Off To Box Office Win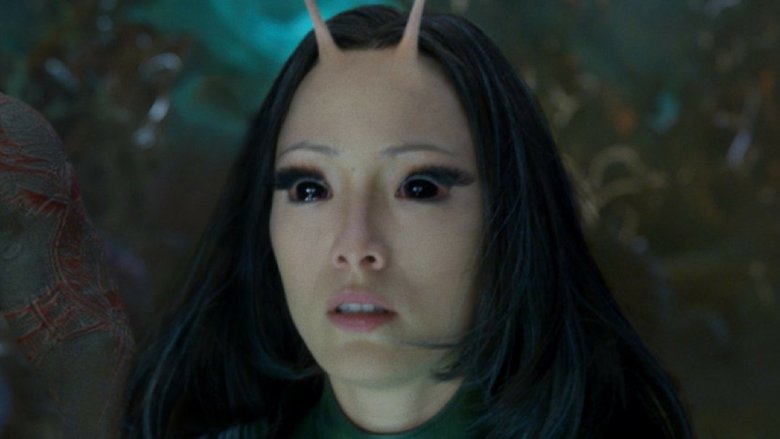 No surprises here: the Guardians of the Galaxy have officially won the box office. After easily taking a victory in Thursday night previews, the film has taken the number one spot for the weekend overall with a commanding $145 million. (via Box Office Mojo)
Guardians blew away the competition, with second place film The Fate of the Furious only pulling in $8.5 million, bringing its total worldwide gross to $1.11 billion. The Boss Baby fell in third place with just under $6.2 million, while How To Be A Latin Lover took fourth with $5.25 million and Beauty and the Beast took fifth with $4.9 million. Emma Watson's other film, The Circle, underperformed again, earning only $4 million, while Baahubali 2: The Conclusion fell to seventh place with $3.2 million. Rounding out the top ten were Chris Evans' Gifted ($2 million), Going in Style ($1.9 million), and Smurfs: The Lost Village ($1.8 million).
Guardians' $145 million opening weekend falls slightly under buoyed expectations, which predicted that the film could over-perform and go on to earn somewhere above $150 million. Still, the film did very well, earning the 17th highest opening of all time and the fifth highest for a Marvel movie, after The Avengers, Avengers: Age of Ultron, Captain America: Civil War, and Iron Man 3.
The original Guardians debuted to $94 million and went on to earn $333 million domestic and $773 million worldwide, mostly on the strength of stellar reviews and word-of-mouth. The sequel already has the added name recognition from the first film pushing it forward, in addition to even more good reviews and off-the-charts social media buzz. Guardians has also received a significant marketing push, with a number of trailers, TV spots, and product tie-ins promoting the superhero flick.
Expect Guardians to stay on top until at least the May 19 release of Alien: Covenant, or possibly even through the next week if buzz keeps it ahead of the upcoming reboot. If you've already headed to the theater and contributed to Guardians' box office dominance, see what the ending of the film really means.