Guardians Of The Galaxy Vol. 2 Brings In $17 Million At Thursday Box Office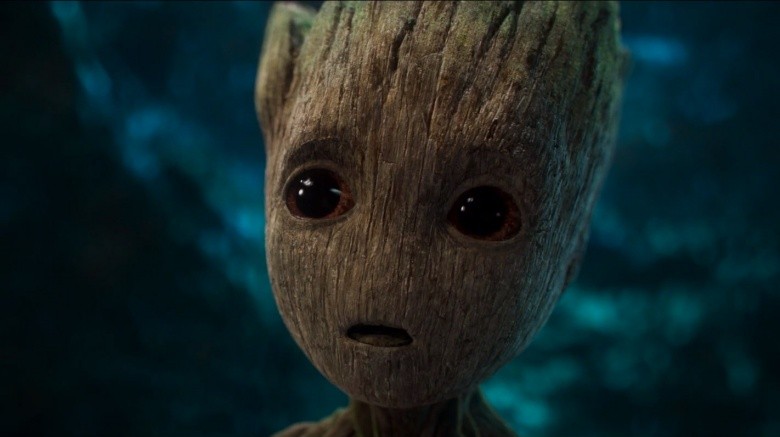 The Guardians of the Galaxy have already taken over the box office. According to Box Office Mojo, the superhero team pulled in $17 million at the Thursday night box office, putting them ahead of recent juggernauts like Beauty and the Beast, which earned $16.3 million on its way to over $1.1 billion worldwide, and The Fate of the Furious, which earned $10.4 million and is also currently sitting at over $1.1 billion worldwide.
Guardians of the Galaxy Vol. 2, which has already brought in over $150 million internationally, is expected to dominate the box office for the next few weeks, with an over $150 million domestic debut not out of its sights. Should the film be able to exceed expectations even further and top $160 million, it will become one of just ten other movies to do so. However, there is some historical data that suggests the film might not reach those heights, with Marvel sequels usually accruing an average of 35.6 percent more than their predecessors. This would put Guardians at just under $130 million.
The original Guardians debuted to a Thursday night preview of $11.2 million, going on to make $94.3 million domestic and $773 million worldwide. The sequel has the added name recognition of the first film already pushing it forward, in addition to another rash of positive reviews and off the charts social media buzz. Guardians has also received a significant marketing push, with a number of trailers, TV spots, and product tie-ins promoting the superhero flick.
"Its popularity has grown exponentially since the first Guardians of the Galaxy surprised audiences as a monster hit," Fandango Managing Editor Erik Davis previously said about the sequel's appeal to viewers. "The series' visual inventiveness, coupled with the addition of Baby Groot and another fantastic soundtrack in Vol. 2, is fueling even more excitement as Marvel Studios looks to kick off the summer movie season in a massive way."
Guardians' Thursday night preview sales blast it to fourth place among previews for all Marvel movies, just behind Avengers: Age of Ultron with $27.6 million, Captain America: Civil War with $25 million, and The Avengers with $18.7 million. Guardians beat out Age of Ultron in advanced ticket sales, so expect to see it rocket up even further this weekend. Its Thursday night sales, which in some theaters also included a double feature with the first film, also make it the highest preview night of the year to date.
Guardians is the only wide release expected this weekend, as other studios try to avoid getting caught up in the Marvel juggernaut's wake. The Fate of the Furious is still going strong and likely to take second place, while last week's surprise hit How to Be a Latin Lover will probably grab third. Emma Watson and Tom Hanks' The Circle is expected to take another dip after underwhelming last weekend amid bad reviews. Guardians will likely stay on top at least until the May 19 release date of Alien: Covenant.
The trend of superhero films dominating the box office isn't likely to go away anytime soon, but it should be interesting to see how Marvel, DC, and even Sony will look at the success of the Guardians of the Galaxy films and if they will try to bring in some familiar elements from the light hearted movies into their future properties. While we wait to see how much Guardians is able to rake in, see some of the comic book characters who should never, ever be on screen.