The Fate Of The Furious Tops Weekend Box Office Again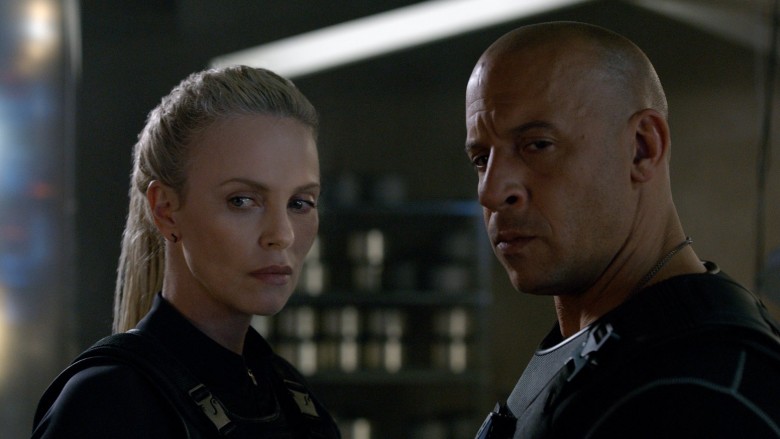 The Fate of the Furious has topped the box office again for the third week in a row, but don't expect the movie to stay there much longer. Fate has officially topped $1 billion, but the film will likely be unseated next week when Marvel's highly anticipated Guardians of the Galaxy Vol. 2 premieres.
Guardians, which has already brought in more than $100 million internationally, will likely follow Fate's path and remain on top for a couple weeks, with the film's first major competition coming May 26 with Baywatch and Pirates of the Caribbean: Dead Men Tell No Tales. Fate earned an additional $19.3 million this weekend from 4,077 locations, bringing the domestic box office to $192.7 million and the global box office to $1.06 billion. This places it as the 21st highest grossing movie of all time, surpassing Rogue One: A Star Wars Story.
How to Be a Latin Lover, starring Eugenio Derbez and Salma Hayek, surprised by making its way to second place, earning $12 million from 1,118 locations. The film was only expected to make $7 million, but was buoyed by good reviews and a mainly Hispanic audience. Tollywood movie Baahubali 2: The Conclusion came in third, the largest opening for an Indian film domestically and a good sign for future foreign imports.
Emma Watson and Tom Hanks' The Circle underperformed amid bad reviews, opening in fourth place with $9.3 million in 3,163 theaters. However, on a reported budget of $18 million, the studio should still be able to at least recoup what they spent, albeit not as much as they are likely hoping to make. Alec Bladwin's The Boss Baby took the fifth spot in the fifth weekend since its release, earning $9.05 million and falling just short of the $150 million mark total. In other new releases, the low budget superhero film Sleight grossed $1.7 million after opening in 565 theaters.
Fate should be bumped off their pedestal next week when Guardians, which is expected to gross more than even Captain America: Civil War, debuts. While we wait, learn some Guardians facts you can use to impress your friends at the theater next weekend.