Will We Ever See A Ghostbusters 4?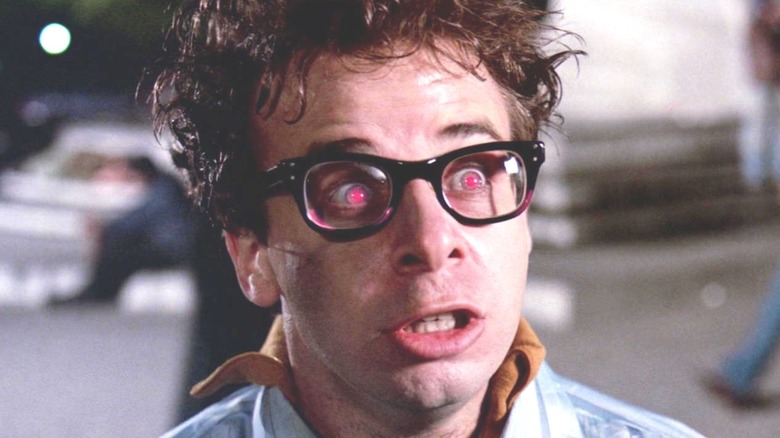 Columbia Pictures
In less than a month, movie fans will finally get a "Ghostbusters" sequel that features original stars Bill Murray, Ernie Hudson, and Dan Aykroyd back in their iconic, proton packing roles. But what comes next for the guys and their new co-stars following "Ghostbusters: Afterlife"?
It took nearly 30 years for the franchise to get resurrected following "Ghostbusters II," however, that movie — "Ghostbusters" (2016) — didn't feature Murray, Hudson, or Aykroyd as their original characters. Instead, the actors were cast in new roles, like Murray's Dr. Martin Heiss, a "famed debunker" who appears on TV to badmouth the new ghostbusters, played by Melissa McCarthy, Kristen Wiig, Kate McKinnon, and Leslie Jones. The reboot bombed and sent the franchise back into its proverbial ghost trap for another half-decade. Thankfully for fans, Sony decided to give "Ghostbusters" another sequel with a completely new cast and premise, this time focusing on a younger generation of ghostbusters in "Afterlife." 
Filmmaker Jason Reitman, son of original "Ghostbusters" director Ivan Reitman, helmed the movie and produced it with his father. Early reviews have been positive, which has sparked discussions about a possible fourth installment, with "Afterlife" taking place directly after "Ghostbusters II." And if recent comments by one of the original stars are true, a script may already be in the works.
Ernie Hudson says Ghostbusters 4 is being written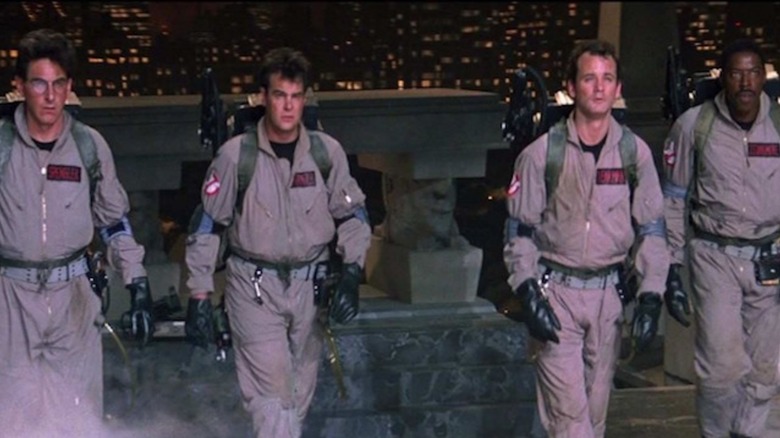 Columbia Pictures
While "Ghostbusters: Afterlife" isn't even in theaters yet, there are already rumors floating around Hollywood of a follow-up film. That's according to original star Ernie Hudson, who spoke about a possible fourth "Ghostbusters" flick while promoting his BET series "The Family Business."
"I would be honored to do it," Hudson said in an interview with FOX 32 Chicago (via Jake's Takes). "I've heard rumors they're writing the new one," the actor added. "So, we'll see." Hudson described returning to the role of Doctor Winston Zeddemore as a "spiritual experience," saying he got emotional while filming scenes with co-stars Bill Murray and Dan Aykroyd, who are reprising their roles as Dr. Peter Venkman and Dr. Raymond "Ray" Stantz. "I love being part of the franchise," Hudson said, "and the fact that it's moving into a new generation, with new people is so exciting." 
"Ghostbusters: Afterlife" will be hitting theaters on November 11, more than a year after its original release date, which was pushed back due to COVID. It stars Finn Wolfhard, Carrie Coon, Paul Rudd, Mckenna Grace, and Sigourney Weaver, who will also be reprising her role as Dr. Venkman's love interest Dana Barrett.