Here's Where You Can Watch Ghostbusters 2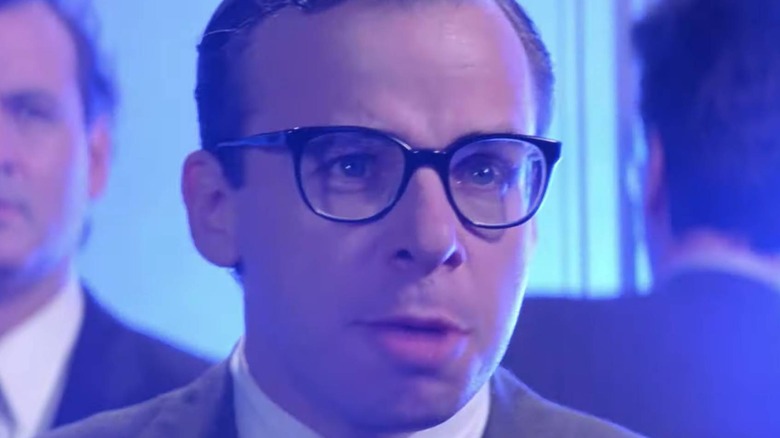 Columbia Pictures
We may receive a commission on purchases made from links.
It's hard to believe that Dan Aykroyd growing up in a house filled with paranormal investigators led to the creation of one of the most beloved comedy franchises in movie history. Indeed, "Ghostbusters" began with the actor wanting to make an old-school comedy with scientific procedures front and center. It's a franchise that continues living on to this day, as evidenced by 2021's "Ghostbusters: Afterlife."
However, before the most recent sequel and the 2016 reboot, the creative team behind the first movie attempted to capture lightning in a bottle twice with 1989's "Ghostbusters II." The follow-up takes place five years after the original when various lawsuits have sued the ghostbusting business out of existence. However, when a new threat emerges that once again threatens New York, the team will have to reunite to stop it. 
You may feel like revisiting the original movie before checking out "Afterlife," but you shouldn't overlook this comedic gem. It may not have the same kind of critical recognition as the first film, but you never know how the movie's events could factor into future installments of the series. Fortunately, you have plenty of options for where and how you can view the sequel.
You can watch Ghostbusters II for free with ads on Peacock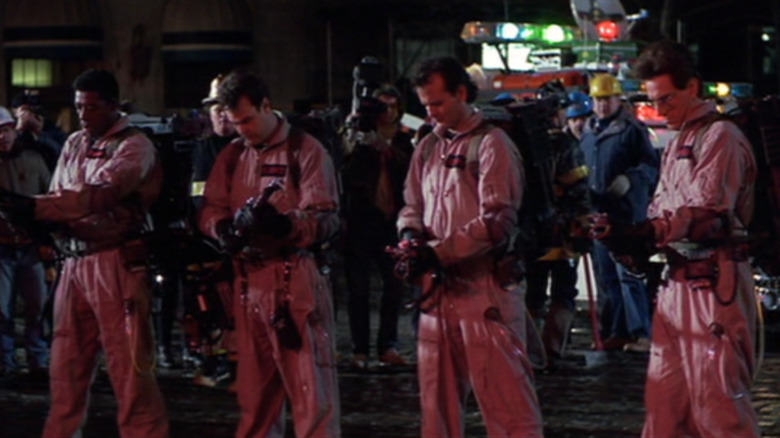 Columbia Pictures
It's easy enough to find a way to watch the original "Ghostbusters," especially if you have cable and flip over to Syfy every once in a while. However, you may have a more difficult time tracking down the sequel, but it's easier to watch than you might imagine. The best way to view the film (in our opinion, at least) is to sign up for a free membership to Peacock. The streaming platform has various tiers, and while you can pay $4.99/month to gain access to more content, you can also pay nothing and still watch quite a lot. The free tier includes numerous movies, including "Ghostbusters II," so as long as you don't mind watching the film with ads, it's the simplest way to check it out. 
Granted, if you're deathly allergic to commercials, then there are ways to watch the movie with no stops, but it's going to cost you. The film is available for rent on services like Amazon Prime Video and Google Play. It's available for $3.99 on both apps, which isn't that bad if you need to fill in some gaps in your pop culture repertoire. 
Another option if you want the ability to watch the original duology at any time is to buy the double-pack DVD or Blu-Ray. You receive two movies for roughly $10, which is as good of a deal as any. With a physical copy, you ensure you always have a way to watch "Ghostbusters II" even if it leaves Peacock at some point.