Why Bill Murray Agreed To Star In Ghostbusters: Afterlife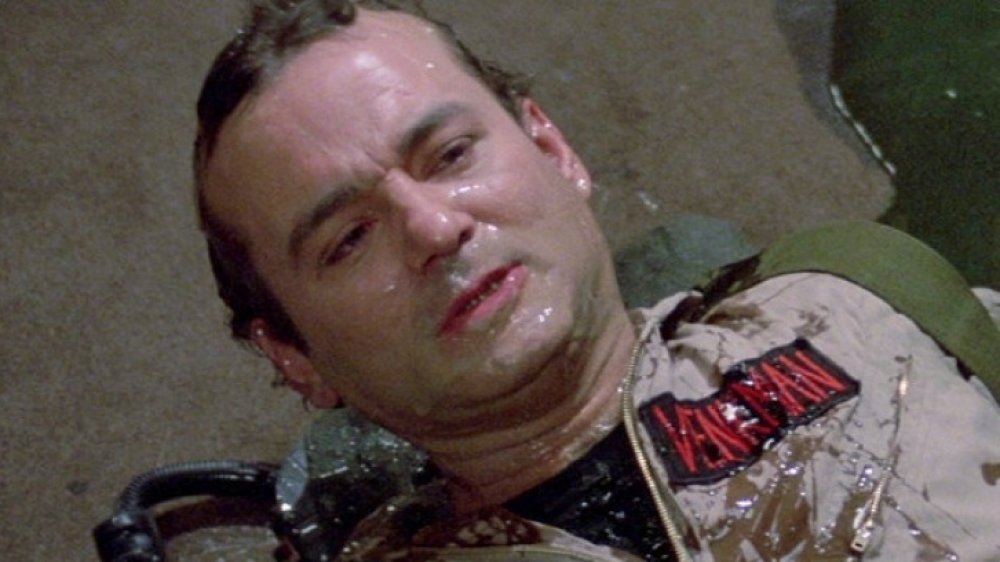 Sony/Columbia
Bill Murray is back to bustin' ghosts.
In the upcoming Ghostbusters: Afterlife, a new generation will take up arms against sinister paranormal forces to protect their home town, but luckily for longtime Ghostbusters fans, some familiar faces will be on hand. Murray, who famously appeared in Ivan Reitman's original 1984 classic and its 1989 sequel, has agreed to appear in Afterlife, giving fans the nostalgia they crave while also passing the ghostbusting torch to a younger cast.
Vanity Fair's Anthony Breznican visited the set of this highly anticipated new chapter in the Ghostbusters series, and was greeted by an enthusiastic Murray, who immediately cloaked the journalist in a proton pack and welcomed him into the fray. Though Murray, who appears in the film under the direction of Ivan's son, director Jason Reitman (Juno, Up in the Air), seemed relieved that he didn't have to personally wear the super-heavy packs anymore, he also seemed excited to be back on such a familiar project. He ultimately opened up to Breznican about exactly why he rejoined the franchise after all these years, and he's not the only one coming back; Ghostbusters original cast members Sigourney Weaver, Dan Aykroyd, Annie Potts, and Ernie Hudson are all returning to reprise their roles, as well.
Murray's return to Ghostbusters was a long time coming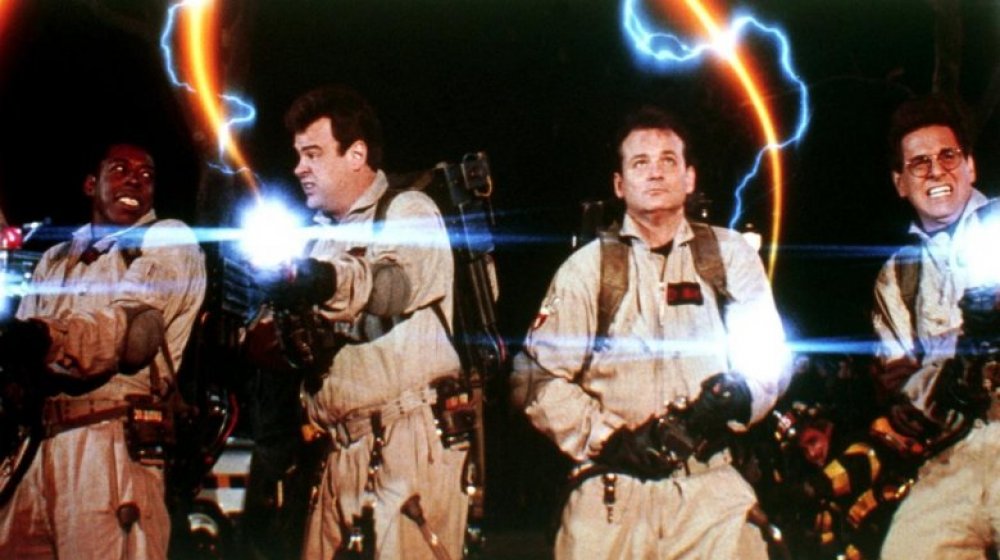 Sony/Columbia
Murray is notoriously difficult to book on any project — stories have made the rounds for years about directors and writers anxiously faxing scripts to a random Kinko's or leaving messages on old-school answering machines to try to hire him. The star took his sweet time before confirming he would return to the Ghostbusters universe; in the end, though, it was the strength of the project, as well as his close bond with the Reitman family, that sealed the deal.
"The script is good. It's got lots of emotion in it. It's got lots of family in it, with through lines that are really interesting," Murray told Vanity Fair. "It's gonna work."
In fact, the only downside for Murray seems to be that the gang is missing a member; since Harold Ramis passed away in 2014, Ghostbusters: Afterlife obviously won't feature Egon Spengler, Ramis' geeky, brainy heart of the outfit. As Murray mused to Breznican, however, it's an absence that the filmmakers used to help them craft a heartfelt story. "Well, we are a man down. That's the deal... And that's the story that we're telling, that's the story they've written," the actor explained.
Though the original cast will have to get by without Ramis (as well as Rick Moranis, who remains retired from acting), it'll be huge for fans of the original Ghostbusters movies to see most of their favorites back on the big screen — especially as they usher in a new cast, and even get the opportunity to introduce this classic franchise to an entirely new generation of viewers.
Ghostbusters: Afterlife is full of familiar & fresh faces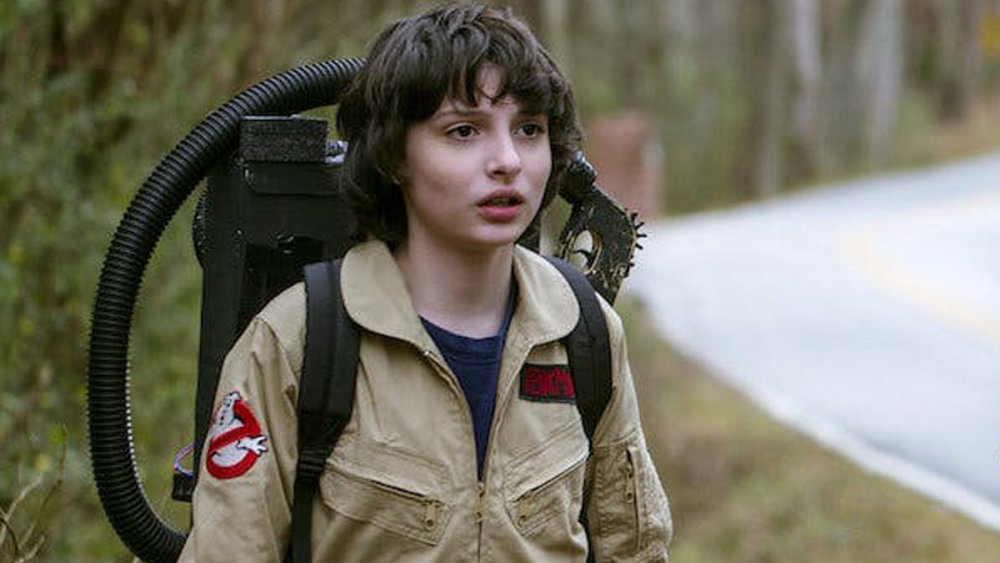 Netflix
In case the return of Murray, Weaver, Aykroyd, Hudson, and Potts wasn't enough for Ghostbusters fans, they'll also be joined by a bunch of fresh yet familiar faces. Alongside established names like Paul Rudd and Carrie Coon, young up and comers like McKenna Grace (Captain Marvel) and Finn Wolfhard (Stranger Things, the It films) will be the ones to discover those legendary proton packs in an old barn in Oklahoma.
As Reitman told Vanity Fair, he came to the project with a very specific vision. "Before I ever thought I could make a Ghostbusters film, the image of a 12-year-old girl carrying a proton pack popped into my head and just wouldn't leave," the director said. "Eventually, I knew who she was. I'm floored by the idea of what it would be like to find a proton pack in your grandparents' basement. What would that discovery reveal about who you are and what adventures you're about to go on?"
When asked what drove him to push forward with the project, Reitman got right to the point: "If I think about who I'm making this movie for, it's my father [Ivan Reitman]. We all know what it's like to be told stories by our parents. I'm really honored to get a chance to tell one back to him from the world he brought to life."
Putting aside Paul Feig's frequently maligned 2016 Ghostbusters reboot, Afterlife is the first real continuation of the original films, so it's fortunate for Reitman and audiences alike that Murray felt inspired enough by the director's vision to return. Ghostbusters: Afterlife will hit theaters on July 10, 2020.