American Horror Story Creator Shares Terrifying Drawing Of Season 7 Monster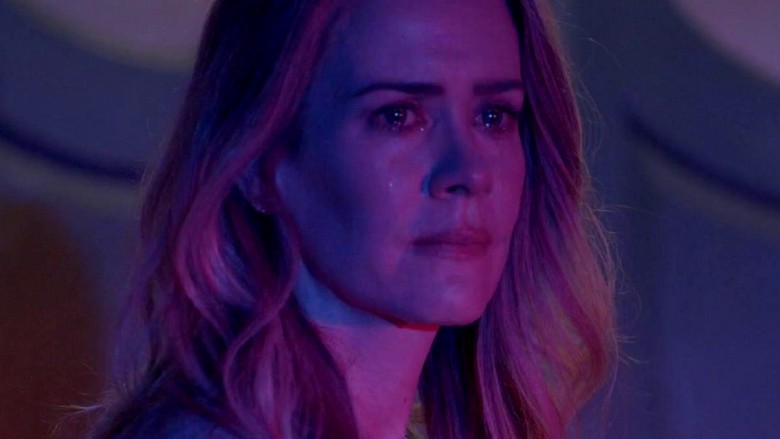 Our first look at American Horror Story season 7 is officially here. Creator Ryan Murphy shared a drawing of one of the series' monsters on his Instagram account, showing a terrifying elephant with a clown-like smile. You can view the drawing at the bottom of this article.
The seventh season will be themed around the 2016 presidential election, although Murphy continues to hedge on whether the season will actually feature candidates Donald Trump and Hillary Clinton. The elephant, the symbol of the Republican party, is on theme with the season, and offers at least a little bit of a hint as to how Murphy will incorporate the election horrors into his series.
Murphy says that the election will be an "allegory" for the season, which will start on election night. "It's our jumping off point," he said. "It is about the election we just went through and what happened on that night and the fallout of that night, which to many people, from all sides of the camps is a horror story. And you know, that show is always so fun when it's about the zeitgeist and what we're doing now."
The cast for season seven, expected to premiere sometime around October, includes series regulars Sarah Paulson and Evan Peters, alongside newcomers Billie Lourd (who previously worked with Murphy on Scream Queens) and Billy Eichner. While we wait, see some of the most shocking on-screen transformations the show has pulled off over the years.