Billy Eichner Joins American Horror Story Season 7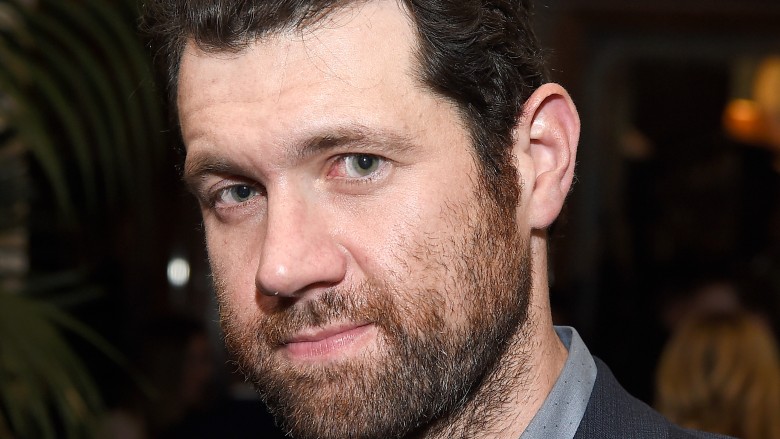 Getty Images
Joining the likes of Lady Gaga and Chaz Bono as unexpected casting choices in the American Horror Story canon is funnyman Billy Eichner. Known for his quick-wit comedy show Billy on the Street, Eichner is set to star in the seventh season of the popular FX anthology series.
Deadline reports that Eichner will appear in a "heavily recurring role" alongside American Horror Story regulars Sarah Paulson and Evan Peters. Additional details on Eichner's character are sparse, staying true to the AHS style of keeping things hidden until the debut date rolls around. (Like that "secret" season Ryan Murphy has been working on.)
What we do know, however, are a connection his character has, as well as his odd fashion choices. Sources state that he'll play "a close confidant of Paulson's character" and will wear "mysterious tank tops." Though these specifics sound quite unusual, they're not the craziest things that have popped up in American Horror Story in the past.
Eichner will reportedly appear in "six or seven of the 11 episodes" in the seventh season. Shooting is set to begin in May.
American Horror Story Season 7 follows after the critically acclaimed Roanoke, which took a show-within-a-show format that many found refreshing compared to past installments. The upcoming season will reportedly center around the 2016 U.S. election, with the premiere episode taking place on election night and the remainder of the episodes dealing with the aftermath. Donald Trump and Hillary Clinton are rumored to be portrayed as well.
Before we see the actor-comedian take on his latest role in the horror show, brush up on the Easter eggs that tie American Horror Story together.