Wait, Now Trump And Clinton Will Be On American Horror Story Next Season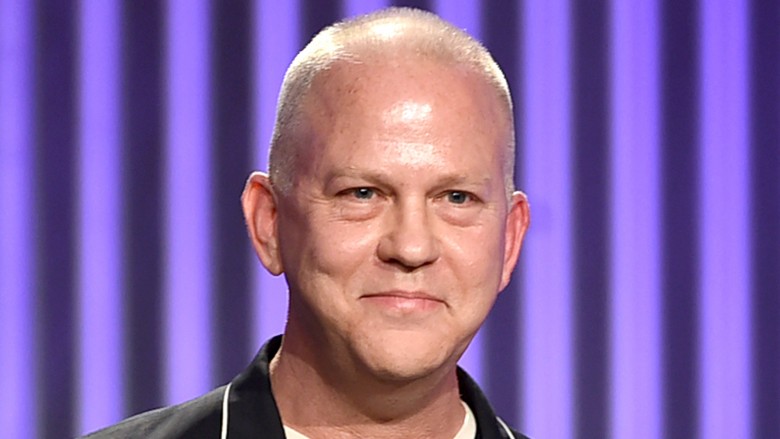 Getty Images
And the saga of American Horror Story's election-themed season continues. First, Ryan Murphy revealed that the season would be themed around the 2016 presidential election, leading to widespread rumors about potential castings for candidates Hillary Clinton and Donald Trump. Then, he backtracked the comments, saying that the two divisive politicians wouldn't actually be featured. Now, though, he says that they will, after all, appear.
In an interview with E! News, Murphy said that the season, which they are still writing, starts on election night, which he called a "very scary" night for many people. "It's really a season that will have a lot of people interested and I think there's something for everybody in that season," he said.
Murphy said he hasn't cast a Clinton or Trump yet (although some fans have pushed for Saturday Night Live's Kate McKinnon and Alec Baldwin to take their sketch show impersonations to cable). Evan Peters and Paulson are set to play the leads of the season, but Murphy hasn't said who either will play.
According to Murphy, the reason he backtracked on his Clinton/Trump comments was to make it clear that the election would be more of an "allegory" for the season. "I think people literally think Sarah Paulson is playing Hillary Clinton," he said. "And I wanted to clarify that that is not true. Horror Story is always about allegory, so the election is allegory. It's our jumping off point. It is about the election we just went through and what happened on that night and the fallout of that night, which to many people, from all sides of the camps is a horror story. And you know, that show is always so fun when it's about the zeitgeist and what we're doing now."
The seventh season of American Horror Story is set to premiere this fall. In the meantime, see some of the show's characters who look completely different in real life.