Billie Lourd Joins American Horror Story's Election-Themed Season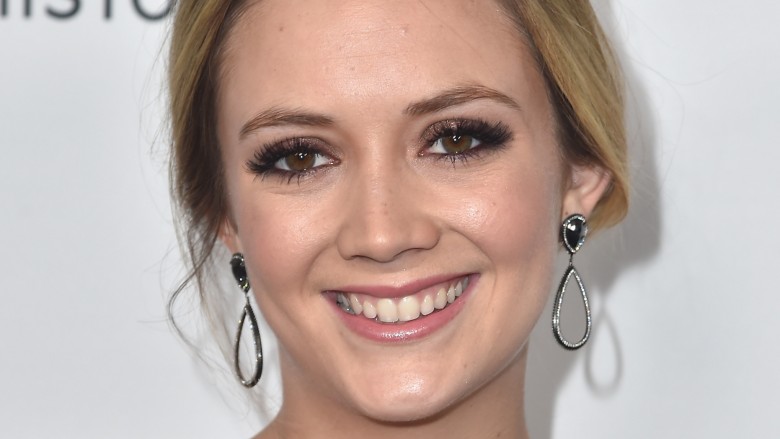 Getty Images
Billie Lourd will probably need to take off her earmuffs for her next horror role. According to The Hollywood Reporter, the Scream Queens star has signed on for the seventh season of American Horror Story, which will center around the 2016 election.
Creator Ryan Murphy has already tapped outspoken Billy on the Street host Billy Eichner for the show's seventh outing, with popular franchise stars Sarah Paulson and Evan Peters also set to return. The season, which will likely premiere in October, may or may not feature direct representations of presidential candidates Hillary Clinton and Donald Trump, although Murphy said the election will serve more as an "allegory" for the season than a direct plot line they will follow. "It's our jumping off point," he said. "It is about the election we just went through and what happened on that night and the fallout of that night which, to many people from all sides of the camps, is a horror story. And you know, that show is always so fun when it's about the zeitgeist and what we're doing now."
It's unknown who Lourd (or any of the other actors for that matter) will play, although Murphy has said that Paulson probably won't be playing Clinton. Lourd, who is the daughter of the late Carrie Fisher, is also known for Star Wars: The Force Awakens and Billionaire Boys Club. She is set to make an appearance in Star Wars: The Last Jedi as well. Murphy's Scream Queens, which has also featured Lea Michele, Emma Roberts, and Keke Palmer, has still not officially been canceled, but it has yet to be picked up for a third season and many of the actors are moving on to other projects.
While we wait to see Lourd's next scream queen, take a look at some of the American Horror Story characters who look completely different in real life.