The Criminal Minds Character With The Best Exit According To Fans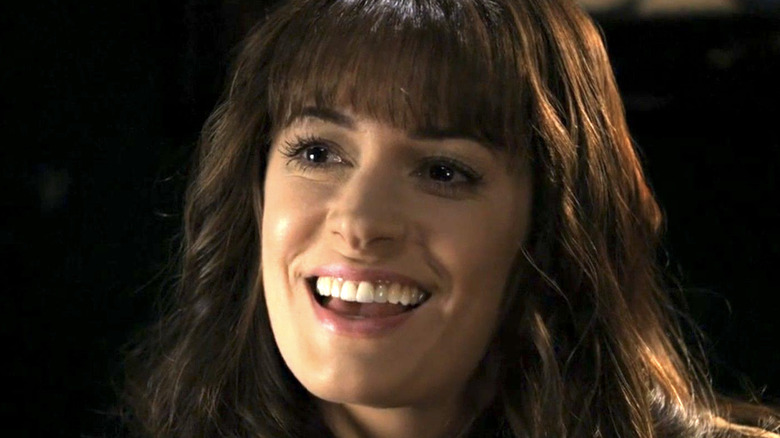 CBS
A lot can happen over the course of 15 seasons, and "Criminal Minds" faced quite a few major losses of cast members over the course of its long run. Centered around a Behavioral Analysis Unit of the FBI, "Criminal Minds" follows a group of agents as they track down killers and criminals around the country. The series stars Matthew Gray Gubler as Dr. Spencer Reid, Kirsten Vangsness as Penelope Garcia, Shemar Moore as Derek Morgan, A.J. Cook as Jennifer "JJ" Jareau, and more, with some like Cook, Moore, and Paget Brewster, who plays Emily Prentiss, leaving at some point to pursue other projects. 
For fans, the news that your favorite character is leaving a show can be tough to handle, but it's even worse when their storyline ends badly. Luckily for "Criminal Minds" fans, the series does a pretty good job setting up each character's departure, always allowing the actor the chance to return if the opportunity arises. The fact that actors Cook, Moore, and Brewster all came back at some point later, either in a guest appearance or returning to the main cast, tells you that they really loved their job there and the people involved. 
But which character on "Criminal Minds" had the best, most fitting send-off? Thanks to a new poll, we have an answer.
Fans think Derek Morgan's exit is the most well done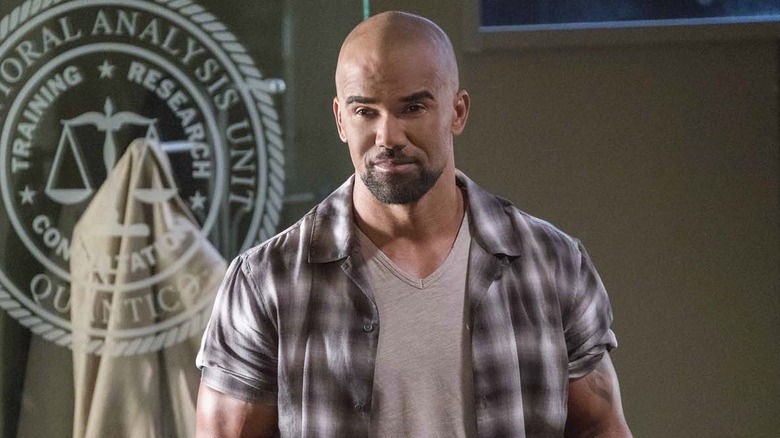 CBS
According to a fan-voted poll on Reddit, most fans believe that Morgan's departure from the series is the best, receiving 207 votes compared to 89 for Prentiss and 30 for JJ. When Moore decided to leave in Season 11, the "Criminal Minds" writers set up an appropriate storyline that perfectly explains Morgan's decision to leave the FBI. Shortly after Morgan is kidnapped and tortured and barely makes it out with his life, Morgan's fiancée Savannah (Rochelle Aytes) survives a gunshot wound right before giving birth to their child. As you'd expect, Morgan decides that he's had enough of the difficult, life-threatening career and putting those he loves in danger, and so he decides to leave the BAU and settle down. This was actually part of the reason Moore also decided to leave the show, as he told Steve Harvey on his talk show that he was looking to settle down and start a family (via Extra). Along with that, Moore went on to star in another CBS series called "S.W.A.T." soon after. 
For other actors on the series, mainly Cook and Brewster, their departures from the show (for Brewster, the first time around) was not voluntary. Apparently, after Season 5 of the show, some CBS executive told "Criminal Minds" to fire the two actresses because they wanted less women, or as Brewster stated in an interview about the incident, just "different" women. JJ goes undercover on a mission, while Prentiss fakes her own death. Fans quickly protested the change, and CBS relented and brought them both back. For Brewster, she ended up "officially" leaving at the end of Season 7 to pursue other opportunities, with Prentiss leaving the FBI to work for Interpol in London. Thankfully, Brewster wasn't gone for long, as she came back for Season 12 and stayed on as a series regular again until the show's final episode. With this in mind, it might make sense that the storylines explaining Prentiss and JJ's departures wouldn't be as well done or planned out, as the decision was probably rushed.