The Best Path You Can Take In Netflix's Escape The Undertaker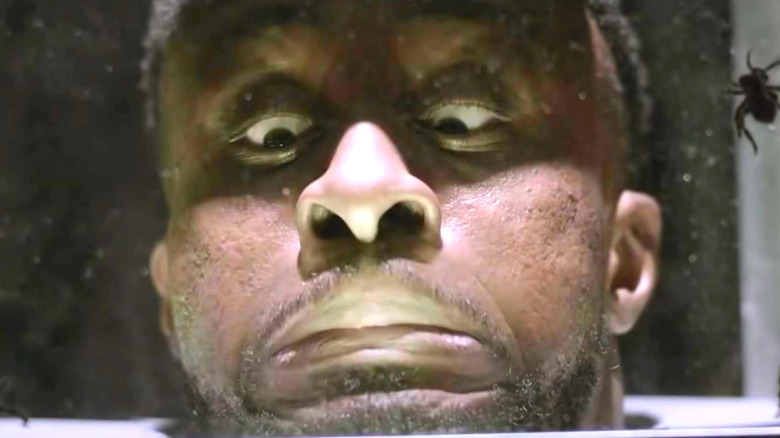 Netflix
Looking for a short and cheesy — but equally fun — break from reality this Halloween season? "Escape The Undertaker" is just that.
The interactive, choose-your-own-adventure special pits WWE superstars The New Day (Kofi Kingston, Xavier Woods, and Big E) up against the mini-movie's titular bad guy: Hall of Fame wrestling legend The Undertaker. Now, there won't be any film school papers written about the joint WWE-Netflix project, but there's definitely a lot of fun to be had, depending on which paths and story options that viewers choose to take. 
Using the same structure as Netflix's "Black Mirror: Bandersnatch," each person who watches "Escape The Undertaker" is tasked with choosing The New Day's fate. They can either take the Deadman on and face their fears, or perish within the confines of his mansion. The choice is ultimately theirs. However, there is one path that viewers have suggested taking that stands above the rest.  
Big E's discovery in the library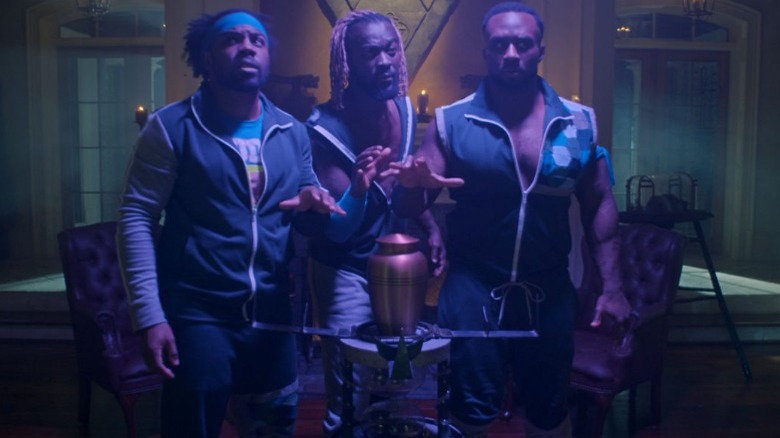 Netflix
There comes a point in "Escape The Undertaker" when the New Day's Big E is faced with a very important choice, which can alter your showdown with Taker completely. Big E, the current WWE Champion, is inside of a library with Kofi when the pair make a discovery. A mysterious vial with an unknown liquid is found, prompting viewers to either take it with them or leave it inside the library out of fear that something sinister will happen to them if they don't. 
While you may want to think long and hard about this decision, the best thing to do is scoop up the vial. The Undertaker will try his best to stop the New Day later on during the mini-movie, but this one little item proves to be key in defeating him. At the end of "Escape The Undertaker," viewers are asked to either steal the WWE legend's urn or simply destroy it. Be sure to choose the second option, which prompts Big E to drink the mysterious liquid and gain super strength to smash the urn. 
"Woods telling E to keep the mysterious vial of liquid is huge RPG energy," joked @MayhemShow on Twitter. "This is a choice that will actually factor into the story," another user agreed, with others jumping on the vial-taking bandwagon. 
Netflix's "Escape The Undertaker" is available to stream through Halloween.