The Real Reason Halloween Kills Is So Gory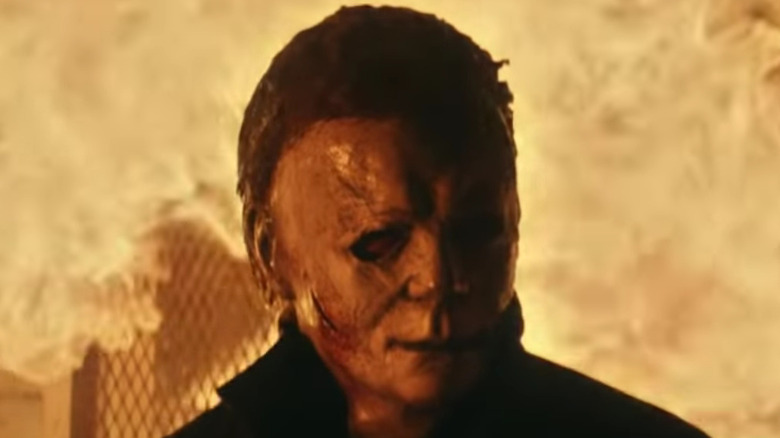 Universal Pictures
The most buzzed-about movie of the Halloween season is, well, "Halloween Kills." The latest entry into the "Halloween" Franchise, "Halloween Kills" follows final girl Laurie Strode (Jamie Lee Curtis) as she teams up with her daughter (Judy Greer) and granddaughter (Andi Matichak) to hunt down and kill the king of all horror villains, Michael Myers (James Jude Courtney).
Now that the film is ready to scare its way into theaters in time for the spooky season after dazzling early audiences at the Venice International Film Festival last month, we've gotten our hands on some killer inside information about "Halloween Kills" from director David Gordon Green at a press roundtable attended by Looper, where we learned that early edits of the movie were significantly different from the theatrical release. 
"Halloween Kills" is a bloody movie, with slaughters by chainsaw, knife, and needle, but according to Green, that wasn't always the case.
There was no gore in Halloween Kills until the movie went into editing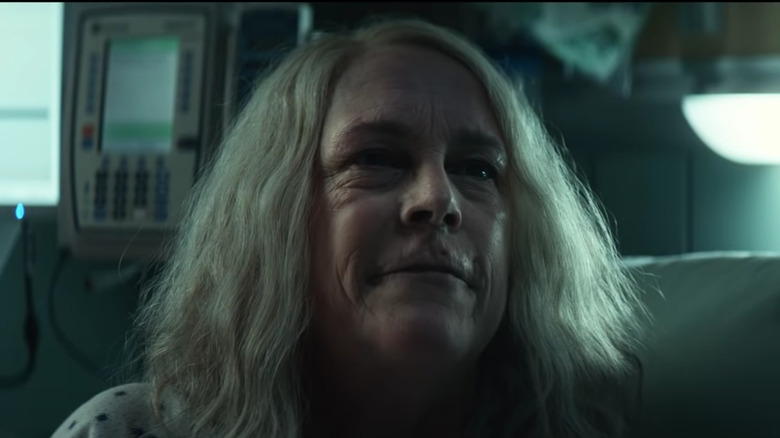 Universal Pictures
During a press roundtable attended by Looper, "Halloween Kills" director David Gordon Green revealed that the movie audiences will see is far more gory than it used to be. According to Green, the movie, in which final girl Laurie Strode bands together with her daughter and granddaughter to hunt down slasher psychopath Michael Myers, was originally devoid of the brutal killings it now contains. It wasn't until the film reached the editing room that those involved decided to up the ante on the gore.
"In entering the film, and in the script phase, we had no intentions of making a graphically violent movie," Green explained. "It wasn't until we were filming ... these sequences, and figuring out where to place the camera and seeing how effective some of the makeup and killing effects were ... When were in the editing room, and we're navigating where the subtlety might live, all of a sudden the editor Tim Alverson and I threw up our hands and said, 'subtlety is not this film' ... It is not in a movie called 'Halloween Kills.'"
Sure seems like Green's instincts are strong in this department. What a Michael Myers movie without brutal slayings would look like is anyone's guess, but with critics praising the boogeyman's "beyond inescapable" and "truly inhuman" murders, it seems like putting the killings back in "Halloween Kills" was the right call, after all.