Squid Game's Creator Teases The Big Conflict We Could See In Season 2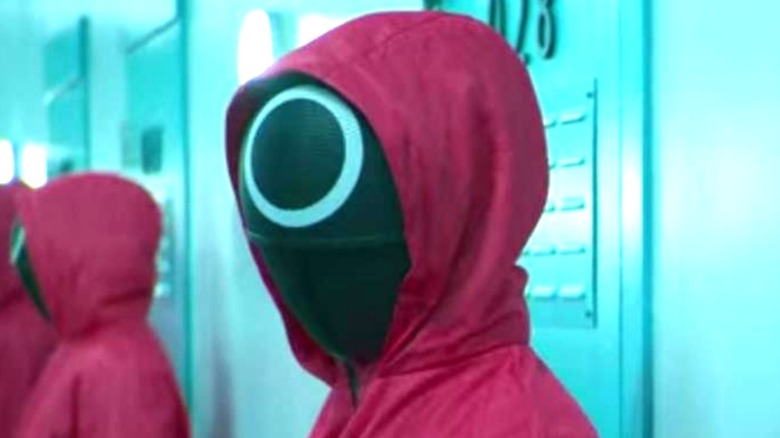 Netflix
Netflix's "Squid Game" hasn't even been out a month yet and people are already clamoring for a second season. The intoxicating survival drama ended its first season with several major cliffhangers, which have left viewers wondering what could be next for the South Korean series? 
Since debuting on September 17, "Squid Game" has become a major non-English language hit for Netflix. The series is currently on pace to become the service's most-streamed show of all time (via CNet), and even managed to capture the #1 spot in all 90 countries that the streaming service is offered in (via Forbes). Indeed, the impact that "Squid Game" has had on audiences has been immense, with many linking its societal themes and central premise to various real-life issues and problems going on in the world today. Unsurprisingly, writer-director Hwang Dong-hyuk seems to recognize the show's thematic relevance and may even emphasize it further if given the chance to make a second season of "Squid Game."
During a recent interview, the series' creator gave a glimpse into what another round of "Squid Game" could look like following the events of Season 1.   
Season 2 of Squid Game could focus on the police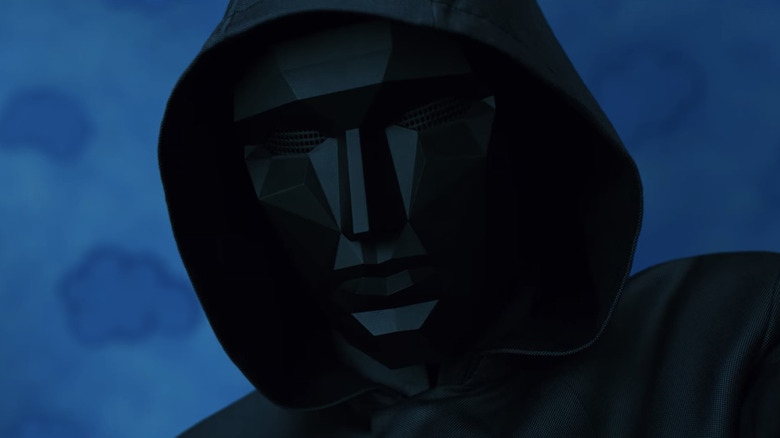 Netflix
If given the chance to make "Squid Game" Season 2, Hwang Dong-hyuk says he would likely focus on conflicts between citizens and the police. While discussing that topic, the creator specifically highlighted one of the series' most compelling characters, the Front Man, who is a former cop and contestant winner that now works for the same institution that runs the deadly games.
"If I do get to do [another season]," Hwang Dong-hyuk told The Times, "one [idea] would be the story of the Front Man." Noting how the character was once a cop, the "Squid Game" creator said, "I think the issue with police officers is not just an issue in Korea. I see it on the global news that the police force can be very late on acting on things — there are more victims or a situation gets worse because of them not acting fast enough. This was an issue that I wanted to raise. Maybe in season two I can talk about this more."
Hwang In-ho AKA The Front Man (Lee Byung-hun) seemingly killed his brother Hwang Jun-ho (Wi Ha-joon) towards the end of "Squid Game" Season 1, but viewers were never actually shown the character's death. So could Jun-ho, another cop, still be alive? If so, could his relationship with his brother be explored even further in a second season? Or, alternatively, could viewers get to learn more about the policing and power structure behind the show's central contests? 
While it's impossible to know where the series might go next, the good news is that these ideas all seem like things viewers could very well get to see play out on-screen, should "Squid Game" get picked up for a second season.