VFX Team Has Eyebrow-Raising Claim About Spider-Man: No Way Home Andrew Garfield Video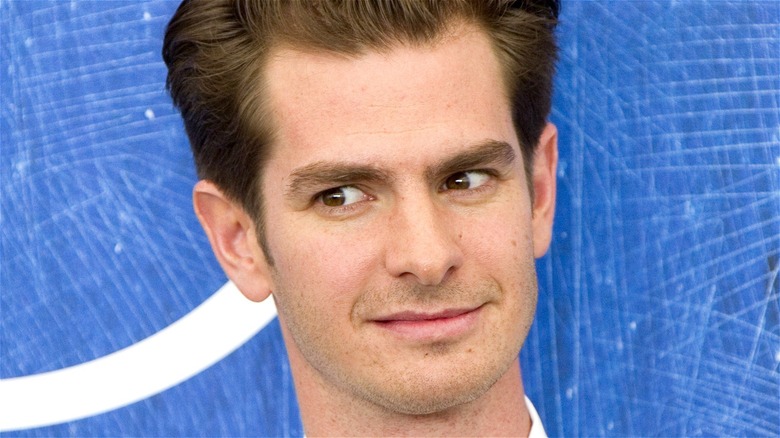 BAKOUNINE/Shutterstock
Since details about "Spider-Man: No Way Home" first emerged, fans have been speculating about a Spider-verse crossover, with Andrew Garfield and Tobey Maguire reprising their versions of Peter Parker in the hotly-anticipated film. Maguire and Garfield have continued to deny any involvement with the project. Tom Holland, who is infamously known for his ability to inadvertently spoil MCU plot points, has also denied the actors' involvement in "No Way Home," which may lend credibility to the claims made by the "Spider-Man" franchise alums.
However, where Garfield is concerned, it seems his appearance in "No Way Home" may turn out to be one of Hollywood's worst-kept secrets. Marvel fans, never shy about theorizing and speculating, are convinced that we'll be seeing the three Spider-Men join forces in "No Way Home." They grew more convinced when a leaked video appeared to show Garfield on the "No Way Home" set. In an unusual twist, in September, YouTuber Alex Cerrato claimed that the video was a deepfake of his doing (via YouTube).
Now, VFX experts Corridor Crew are breaking down the leaked video to finally get to the bottom of whether or not this is a deepfake, as Cerrato claims, or if the leaked video of Garfield allegedly on the set of "No Way Home" is the real deal. For "Spider-Man" fans, the Corridor Crew's expertise brings some very welcome news.
The leaked video of Andrew Garfield on the No Way Home set may be real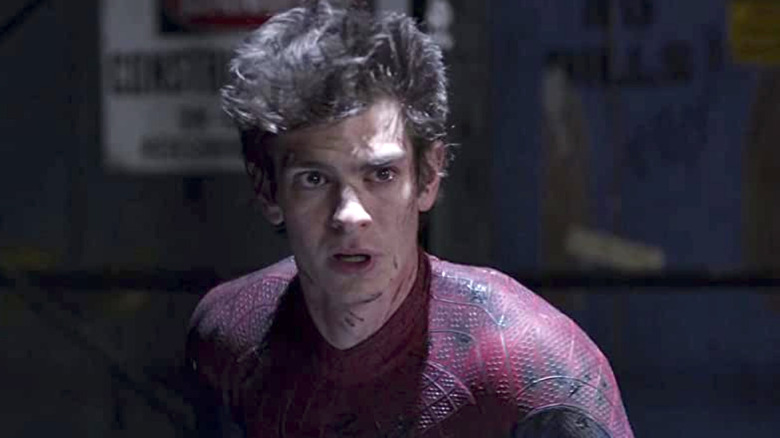 Sony Pictures
In a video posted to YouTube on October 3, Corridor Crew put their expertise on visual effects in film to good use as they explained to viewers what's going on in the leaked "Spider-Man: No Way Home" video. Their expert conclusion? The original leaked video is real, which implies Cerratos' claim that he deepfaked the video is false and may also support the fan theory that Andrew Garfield is indeed reprising his role of Spider-Man in the upcoming film. If he is on board, it could also mean Tobey Maguire will appear, too.
The existence of the multiverse was established in the Marvel Disney+ show "Loki" and further confirmed in the trailer for "No Way Home," thanks to the reveals of Alfred Molina's Doc Ock and the tease of other past "Spider-Man" franchise villains. So, we do know that the MCU is definitely bringing in characters from other "Spider-Man" universes. It seems unlikely, after so many rumors and so much hype, that we won't be seeing Garfield and Maguire in "No Way Home." Only one trailer has dropped so far for the film, so it's possible we will have confirmation before "No Way Home" is released on December 17 as Marvel ramps up its promotion for the film. In the meantime, though, we'll hold onto hope that the Spider-verse is coming to the MCU.